Call center technology has evolved significantly from when agents would dial customers randomly to deliver scripted messages. Modern-day automation allows businesses to genuinely connect with individuals through meaningful messages.
Voicemail is among the leading call center technologies that allow companies to connect with clients while marketing their offerings. Voicemails provide a unique marketing opportunity for companies since voice messages left by callers are stored electronically for retrieval by intended recipients later.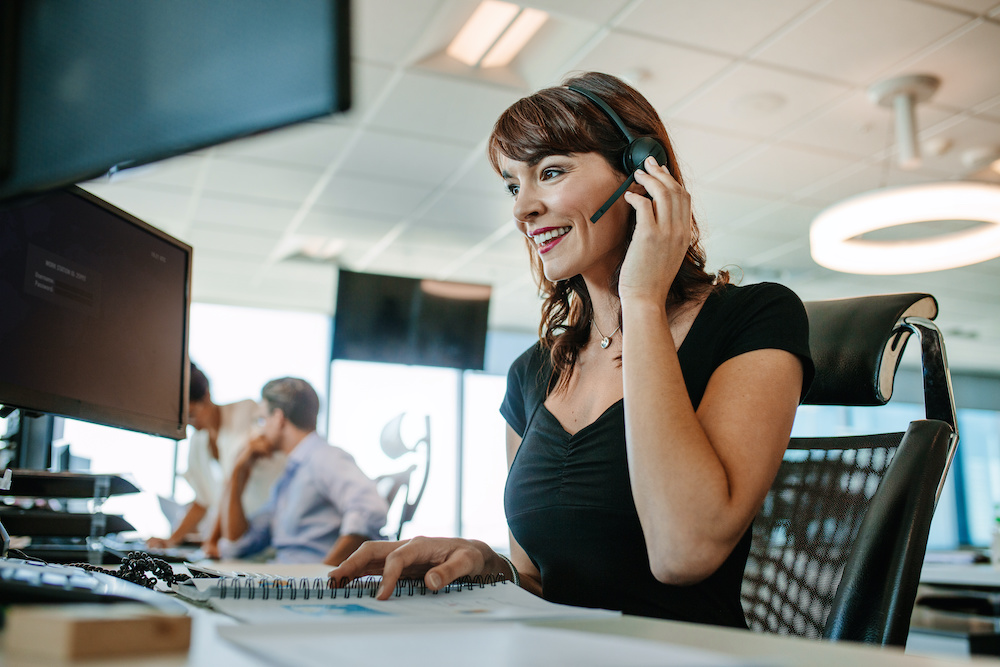 Upon receiving voicemails, prospects can retrieve messages from email, desktop computers, phones, or any other device depending on the phone system.
Defining Voicemail Marketing
Connecting well with your target audience is the most effective way to sell. However, the cost of reaching each prospect or customer can be prohibitive. Phone calls are costly and time-consuming. Although most call center agents and sales reps make numerous calls each day, the majority of those calls go unanswered. Cold calling becomes challenging for sales teams because the calls are either rejected or they go unanswered.
The solution lies in boosting outbound marketing efforts through voicemail marketing. Also referred to as ringless voicemail marketing, this form of marketing refers to the use of well-scripted voice messages to deliver marketing messages to prospects or existing customers. Systems like Drop Cowboy make this service accessible to enterprises.
Businesses that use voicemail marketing leave strategic pre-recorded voice messages on the phones of prospective customers to compel them to call back. The messages are delivered without the caller or the recipient picking up the phone. It's a direct marketing strategy that boosts the volume of people a company reaches using software. Instead of dialing each prospect or customer, a company sends pre-recorded voice messages to all its contacts at once. When executed correctly, ringless voicemail marketing can fuel business growth by generating high-quality leads that convert fast.
Why You Need Voicemail Marketing In Your Business
If you're unsure whether your business needs voicemail marketing, here are eight reasons why it does:
One System, Multiple Tasks
Another important reason your businesses should make voicemail marketing an integral part of their marketing strategy is the ability of voicemail systems to run multiple tasks. Besides informing your target audience about your offerings, ringless voicemail software helps in boosting brand awareness for businesses.
Since voicemail systems are automated, you can run multiple campaigns simultaneously and still register spectacular results. Voicemail marketing also enables companies to prompt recipients to take action after receiving marketing messages. Integrating a power dialer to the voicemail system allows call center agents and sales reps to call responsive prospects quickly by reducing dialing and waiting time when calling from an existing mobile or desk phone.
Voicemail systems also provide businesses with valuable tools to make customer retargeting easier. This not only saves businesses staff time but also increases sales revenue. Better still, voicemail systems can be applied in any industry or institution, both corporate and government.
Industries that benefit from voicemail marketing most include automotive (for providing maintenance reminders), real estate (for providing updates) and nonprofit (for conducting outreaches). Voicemail systems are also useful in sending appointment reminders to a wide range of personal services including massage, hair salon, and fitness sessions.
Reach A Wider Audience
Voicemail makes it easier for companies to deliver marketing messages to a broader audience using automated voice recording capabilities. Companies can dispatch messages to targeted contacts without requiring call center agents to take manual action with the voicemail software. The only thing agents must do is run commands on the software interface.
Within no time, marketing voice messages reach everyone that a company has on its list. This function allows companies to achieve more with fewer resources. The use of voicemail marketing also empowers call center agents to focus more on customers that receive marketing messages positively.
In a world where companies are in a race to reach prospects before their competitors do, these capabilities can give your business a competitive edge.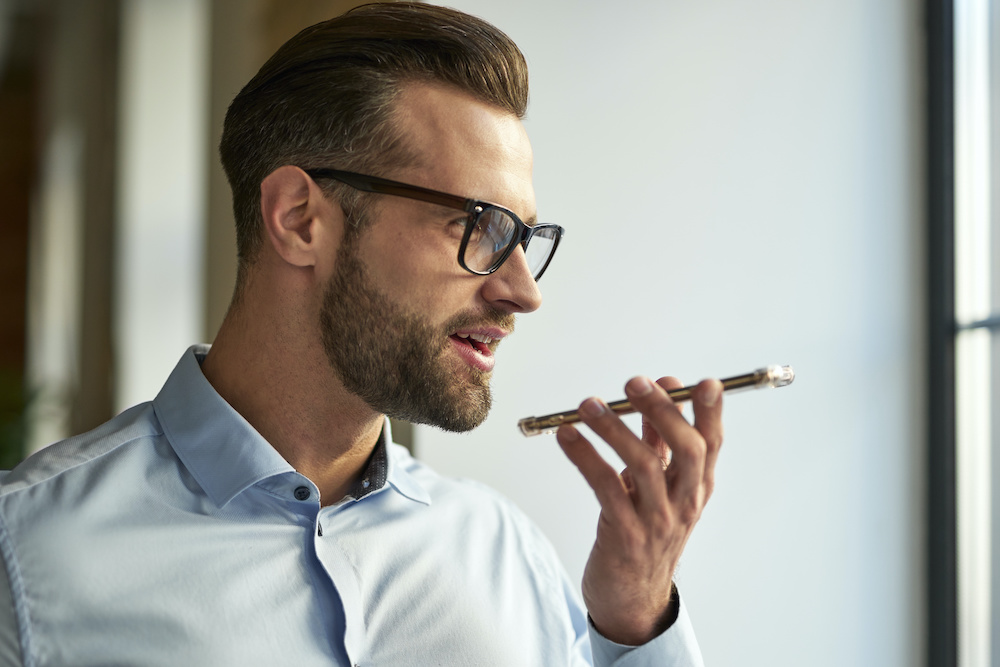 Craft A Perfect Marketing Message
The success of your business depends on how well you pitch your marketing message to your target audience. Voicemail marketing makes perfect sense to businesses because it involves delivering pre-recorded voice messages to the phones of prospects and customers. Pre-recording voice messages offers your company a unique opportunity to perfect its marketing message before releasing it to the intended recipients.
This allows you to take several shots until you have a quality marketing pitch to convert prospects efficiently. Voicemail also enables companies to maintain consistency in their marketing messages. Voicemail messages cannot be distorted or lost. Also, the voice messages are pre-recorded, which means every prospect receives the same undistorted message.
Voicemail Marketing Is Non-Intrusive
Highly intrusive marketing messages can push prospects away. Ringless voicemails allow businesses to market their offerings to prospects without intruding into their lives. They impress customers because the mode of delivery is friendly, and customers have control.
After delivering marketing messages to prospects' inboxes, voicemails give recipients the option of playing them at a time that's convenient or right for them. This approach means marketing messages are not forced on recipients; they have a choice to engage with them or not.
Cost-Effectiveness
The other reason your business needs voicemail marketing is the ability to generate high-quality leads cost-effectively. Companies must generate leads that can convert easily to boost sales revenue and increase profit. Voicemail messaging systems effectively generate such leads at a nominal cost, allowing companies to do more while spending less.
Ringless voicemail systems are automated, which means with a few staff, a business can manage the entire marketing apparatus. This eliminates the need to hire a devoted team to do the work. Further, the cost of running a voicemail system is much lower compared to that of hiring dedicated call center agents.
Increase Call Agent Productivity
Your company needs to embrace voicemail marketing to boost the productivity of call agents. The growth of your business can be affected negatively when your agent's productivity remains low.
Although call agents are primarily involved in connecting your business to the external world, they play a critical role in generating leads for your company. This makes them a vital resource that your business should manage well to acquire new customers.
By targeting marketing messages effectively, voicemail marketing allows agents to focus their energy on interacting with prospects or customers who respond to the messages they receive on their phones. Further, this form of marketing frees agents' time, allowing them to focus on strategic tasks that the business needs to grow.
Real-Time Analytics For Better Business Decisions
Businesses that use voicemail marketing can understand their audiences better by utilizing live data and analytics generated by voicemail systems in real-time. Companies can access details about the marketing campaigns they run, including details about outgoing and incoming calls. These statistics are critical in improving marketing and business processes.
Real-time analytics and reports also enable managers to keep tabs on marketing campaigns and performance. Voicemail systems provide visual reports highlighting detailed metrics that marketers need to measure progress. The data from these systems enables companies to manage marketing campaigns more robustly and helps them to make informed decisions based on accurate performance indicators.
How to Use Voicemail Marketing in Your Business
Your prospects and customers don't want to be bombarded with sales blasts. It's no wonder most people won't respond to unknown numbers. However, they'll most likely appreciate follow-ups, reminders, and any other action that enhances the experience they have with your company.
When you prioritize your audience's experience and offer them the help they need in a welcoming manner, their response would be positive. You can use voicemail marketing to trigger such responses from your target audience. If you decide to include voicemail marketing in your list of marketing strategies, here are some opportunities that you could leverage to generate positive results:
Prepare a welcome message for new members who subscribe to a private group or service
Use a holiday greeting meeting to connect with existing customers
Add a thank you message for new subscribers who sign up for your company's email or newsletters
Update conference attendance when there is a change on the schedule
Recognize top clients with a reward like a coupon code or a promotional offer
Inform customers and prospects about new offers like discounts and sale offers
When using voicemail marketing, your focus should be on the relevance of the message to your target audience. Your prospects and customers are more likely to respond to your voicemail message if they consider it helpful. On the other hand, your audience is likely to block your voicemails from reaching their inboxes if they feel the information isn't helpful to them.
Final Thoughts
Voicemail marketing allows businesses to connect with prospective clients while marketing their offerings. Voicemail systems allow companies to deliver pre-recorded voice messages directly to their prospect's phones. By pre-recording marketing messages, companies can send consistent messages to a wide audience quickly and at a minimal cost.
This offers numerous benefits to businesses that include generating high-quality leads and increasing brand awareness. If you're unsure whether your business needs voicemail marketing, the benefits highlighted above prove that it does.