Every seller's primary goal is to increase revenue. This is because sellers require an increase in income to ensure that their firm continues to thrive. It is also an indicator that a company is financially stable.
If sellers increase their revenue, their business will have a large inflow of profit. Here are a few strategies that sellers can use to increase their revenue.

Make Well Defined Goals
Every seller must have well-defined tactics that are aligned with their revenue objectives. As a seller, you should be smart in determining what will result in a successful outcome and how to attain it. Making well-defined revenue objectives is critical at every level of your organization.
For example, during the startup phase, your first aim is usually to maximize profit. However, once your company has passed the risky period of startup, the next attainable goal will be to develop those revenue streams to the point that your company's projected growth can be funded, exceed gross as well as net revenue projections, and make business deposits. Once these goals have been defined and you understand what truly increases income, the next step will be to focus on the specific projects that will help you achieve them.
Use an Online Tool
Lead generation is the key to making more money for your business. Whether offline or online, the first step is usually to find leads, and a lot of marketers make use of online tools to help them achieve this. The seller's business should be able to not only get qualified leads but also turn them into customers by being creative and using a variety of effective online marketing strategies. You can also choose whether to use AMZ Scout or Jungle Scout as both of these online selling tools have cutting-edge features and accurate data that will help you make smart decisions about your business. These tools will help you create, market, and sell your products, which will bring in more money.
Do a Product Review
If you sell a variety of services and products, double-check each of your profit margins. You can also use a price cost based on activities to establish the price of specific products.
When you discover that some of the current services or commodities you provide are not producing sufficient results, consider concentrating your efforts on the products that are more profitable.
Conduct market research on a regular basis to assist you in identifying the services and goods that customers are most interested in. Keeping an eye on market developments can allow you to identify new earning opportunities.
Focus on Available Customers
Small businesses should prioritize cross-selling and upselling to existing customers above attempting to gain new customers. Because your current customers are already familiar with your services and goods and are more inclined to use them, this will be more cost-effective and have a greater impact.
Giving free gifts and discounts to previous clients and consumers as a token of your appreciation may entice them to make another purchase. They'll receive the impression that you went above and beyond their expectations and that you truly adore them. Making connections with your available clients is also an excellent way to attract new clients and boost business growth. Also, giving current clients a compelling referral reward will be a huge benefit to your business.
Jump-Start Sales Channel
To get people to buy from your business again, you need to get them excited and give them a reason to. This can be done by putting all of your services and products in bright, eye-catching marketing materials that show urgency, thereby encouraging more people to sign up for your services.
Develop Your Pricing Plan
Price is the most important factor to take into account when making a purchase. Prices for goods and services should be modified in accordance with the state of the market and your revenue objectives. A price increase will only boost revenues and improve corporate profitability if it has no detrimental consequences on sales. As a vendor, you should make an effort to understand how rivals' products are priced and evaluate how your own product stacks up against similar goods from the buyer's perspective. You'll be able to set your prices as competitively as possible by doing this.
Instead of an inconsistent increase in price, you should establish a regular price. When compared to the price as a whole, a small price increase may not seem substantial, but it has a direct impact on the profit margins and the overall balance.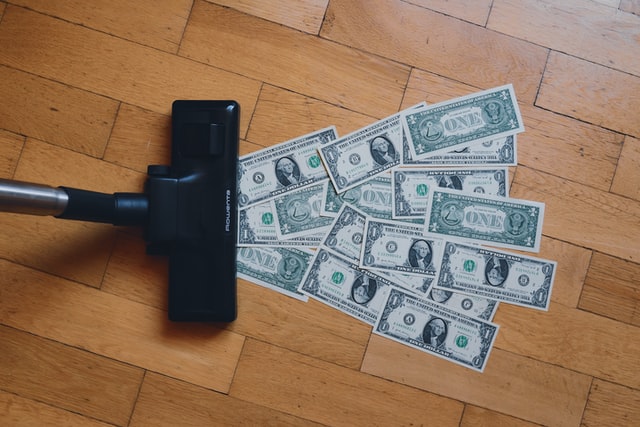 To expand their business, every vendor needs to increase their sales. The problem that most sellers face is not knowing how to bring about this increase. If every vendor implemented the aforementioned revenue-boosting tactics, their businesses would definitely grow in a matter of weeks.