The Hyderabad 10K Run was organized today with a stunning 10k run at Cybercity Builders & Developers Pvt. Ltd in Hyderabad. The event was designed and developed to promote running as the primary form of fitness along with the objective of "Run Green. Live Green".
The event was flagged of by the renowned badminton player Mr. Sai Praneeth in the presence of Mr. Venu Vinod, Managing Director, Cybercity Builders & Developers Pvt. Ltd. at 6:30 am from the picturesque Rainbow Vistas a project by Cybercity Builders & Developers Pvt. Ltd. near Hitech city, MMTS station. More than 1000 runners participated in the Hyderabad Promo Marathon. Hyderabad city witnessed enthusiastic participation from runners across India and overseas running to celebrate Hyderabad and spread the message of "Run Green, Live Green".
The run was the extension to Bengaluru Marathon? that will be conducted in October 18th 2015. The runners enjoyed their run starting from the picturesque grounds at Rainbow [email protected] Garden by Cybercity Builders & Developers on the pleasantSunday morning. The run aims at invoking a sense of responsibility towards protecting our environment among individuals and to promote Eco-Friendly ways for a better living and green commuting.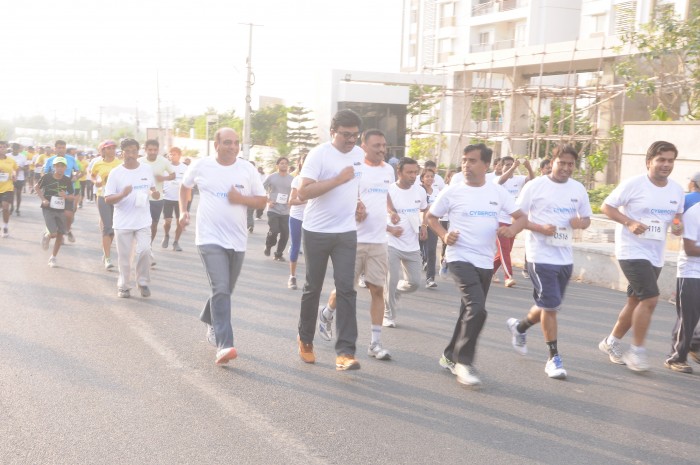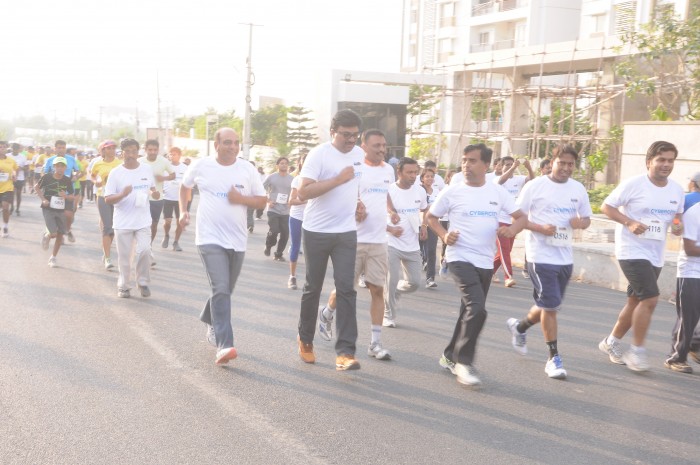 Runners were seen stretching and warming up in their preparation for the flag off at the start point. The atmosphere was charged with excitement and festive ambience. Live bands performed to motivate the runners and keep spirits high. Zumba Dance energised the participants. The 10K run event was a grand success with enthusiastic participation by the citizens of Hyderabad. Scores of runners from across India and overseas have also participated.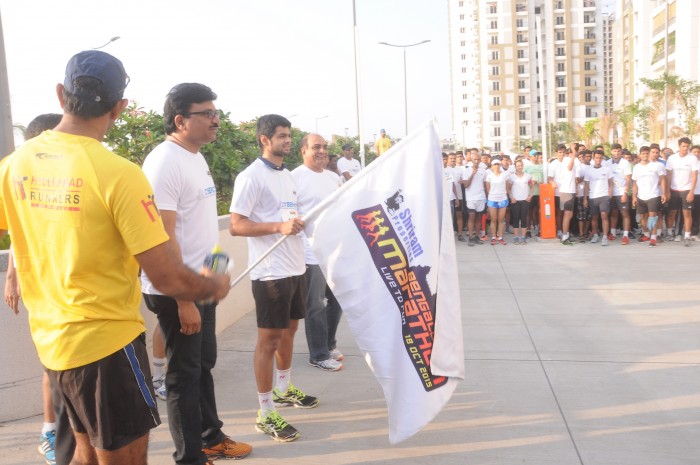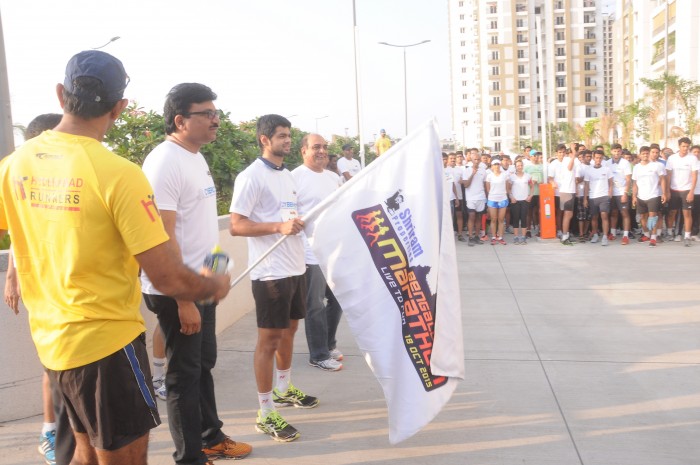 Mr. Venu Vinod, Managing Director, Cybercity Builders & Developers Pvt Ltd said, "We are proud and happy to be associated with the Hyderabad 10K Run 2015. This is a wonderful initiative to promote sports, wellness and health for the citizens of Hyderabad. We are happy to host the Hyderabad Promo Run 2015 at Rainbow Vistas and create awareness about leading a healthy lifestyle in harmony with nature. We at Cybercity truly adapts the theme "Run Green. Live Green" in our project Rainbow [email protected] Rock Garden which is a LEED Gold certified project by IGBC. I congratulate all the winners and thank all the participants and enthusiastic citizens who came to cheer the runners."