Are you looking to create a video for your business but need help figuring out where to start? You may have created a few videos, but they haven't turned out how you wanted them to. In either case, this blog post is for you. It will discuss seven tech tips to help you create and edit an amazing video.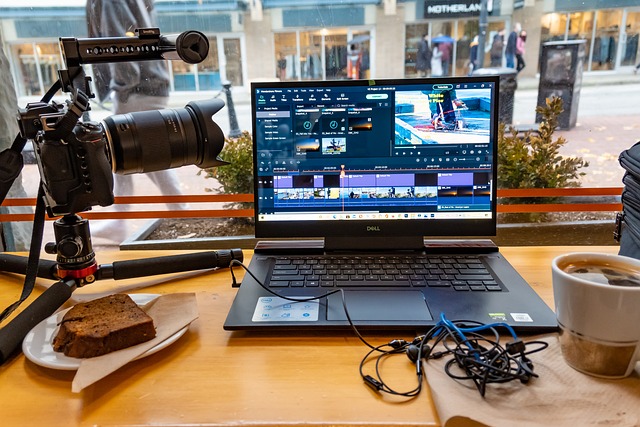 Choose the Right Software
The first and most important tip is to choose the right software. The type of software you use will drastically affect the quality of your video. Select one that is appropriate for the project at hand. For example, if you are creating a video with animation or special effects, you may need a program like Adobe After Effects. If you are creating a simple, quick video, you may be able to use a basic video editing software like Windows Movie Maker. It's important to research different types of software before starting your project to ensure it will turn out the way you want it. When selecting software, consider what features the software has that you may need. Depending on your project, some programs will be better suited than others. Additionally, consider how user-friendly the software is so that it won't take too long to learn how to use it.
Invest in Good Equipment
The second tip is to invest in good equipment. If you want a high-quality video, you will need quality equipment such as cameras, lights, and microphones. You don't necessarily have to buy the most expensive gear, but you must purchase good-quality items, so your video looks professional. When selecting equipment, consider what type of video you are creating and the environment in which it will be filmed. If you're filming outdoors or in a large space, you may need to invest in high-powered lights or extended battery life for your camera. If you're filming indoors, you may need to invest in a good-quality microphone and tripod. It's also important to consider the type of camera you use, as this will affect the quality of your footage.
Video Editing Apps
If you need more time or budget to invest in full-fledged video editing software, various mobile apps can help you create and edit videos on the go. Most free apps offer basic features such as trimming, cropping, and adding music and effects. Some more advanced apps offer slow-motion, time-lapse, and green screening features. Adobe Premiere Rush is one of the excellent video editing apps. However, Premiere Rush is slow for various reasons, such as the app settings not being set properly or the graphic processing unit not functioning properly. When choosing a video editing app, ensure they are compatible with your devices and that you have enough storage space for your projects.
Timelapse Techniques
Timelapse techniques are great when you want to show large-scale changes over time without viewers waiting too long for something interesting to happen on screen. For example, if you had 3 hours' worth of footage showing how something was built from scratch, you could compress all that into just one minute using timelapse techniques. This way, viewers get all relevant information quickly but still see enough details to see everything important along the way. 
Animations & Graphics
Animations and graphics can boost your video content by adding motion elements which often make them come alive in front of viewers' eyes. They can be used either as simple transitions between clips or as standalone visuals designed specifically for certain scenes within the same video. When creating animations and graphics, it is crucial to use the right software. An 'After Effects' is popular for this purpose as it allows you to create stunning visuals with various effects and transitions. Additionally, there are other tools available such as Adobe Animate or Toon Boom, that enable you to create motion graphics from scratch.
Color Grading
Color grading is a crucial part of post-production and can drastically change your video's look and feel. Choosing the right color palette for your footage can help create a mood or emotion that might be difficult to achieve without. Color grading involves adjusting various aspects such as contrast, saturation, and hue. Many free online tools are available for basic color correction, so there is no excuse for not ensuring your footage is adjusted correctly.
Sound Editing & Mixing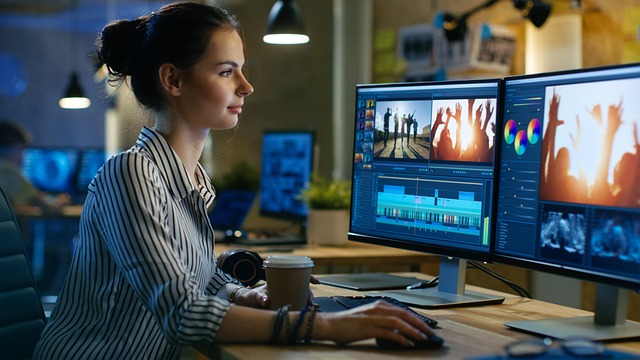 The sound quality of a video is just as important as the visuals and can be the difference between a good video and an amazing one. Sound editing involves cutting out unnecessary noise, adding effects, and balancing audio levels to ensure viewers can hear what's happening in your video. Ensure that all your audio sources are correctly balanced and that the background music doesn't drown out any spoken dialogue. Like any other post-production process, sound editing & mixing requires a certain skill and experience. Luckily there are many online tutorials available that can help you get started.
Making great videos takes time and practice but having the right hardware, software, and knowledge will make things much easier. By following the above tips, you'll be well on your way to creating and editing an amazing video.