Lovers of mobile poker will be excited to hear that the World Series of Poker mobile app has recently been updated. The app now boasts a number of features designed to keep you enthralled in the game for hours on end, including seasonal multi-level tournaments, and free chips every four hours without fail.
WSOP is a poker game for iPhone and Android smartphones that allows you to play online, with new friends from around the world, or with your Facebook friends. Players can acquire free chips by simply following WSOP on social media, or by completing the range of fun daily challenges. This allows those that are strapped for cash to also get in on the poker action.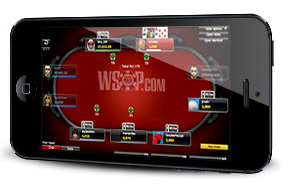 Let's discuss what you can win. If you're in it for the money, this is one of the only poker apps that allows you to win big. Every day. You're rewarded for betting big, and playing often. Plus, every time you level up, you'll be rewarded with a nice little pile of free chips. If you've got what it takes, you can compete for tournament rings, which will show up one your profile forever more if you are victorious, alerting others to your poker skills, and marking you out as real contender.
The app is ideal for everyone from complete novices, all the way up to the pros looking to take home cash prizes. If you're new to poker, the app has a number of tutorials to bring you up to speed. If you're more adept, the apps range of seasonal tournaments will succeed in keeping you interested. Finally, the apps easy-to-use interface allows you to interact in a fun and unobtrusive way with your opponents, who we found to be a laid-back bunch that are just here to enjoy playing poker.
The app is available for iPhone and Android.