If you come from a place where you receive at least one ice storm or snowfall each winter, perhaps you are already aware of how hard it is to keep garage floors clean. With clumps of snow, leakage, road salts, and mud you track in, things can get a lot messier on your garage floor. This is why you need to install garage floor mats to protect or even improve your garage floor.
Because there are several garage flooring out there, some people easily forget the benefits, good looks, and practicality of a good garage car mats for snow. The good news is that you can find a variety of garage floor mats with different tread designs and materials to choose from. This article explains everything you need to know about garage car mats.
Understanding garage floor mats
No doubt, garage floors can quickly get slippery, dirty, or even stained thanks to everything that your vehicle tracks in from the outdoors. Perhaps, a quick and effective solution to this problem is to have a garage floor mat that can soak up or divert debris and fluids to save the floor's surface from damage.
The good thing is that garage car mats for snow are easy to use. In most cases, you just need to sweep the floor and then unroll the floor mat. Also, these mats are tough, so you can drive over them regularly. Therefore, you can avoid having to refinish or scrub your garage floor after each winter by just protecting it using garage floor snow mats.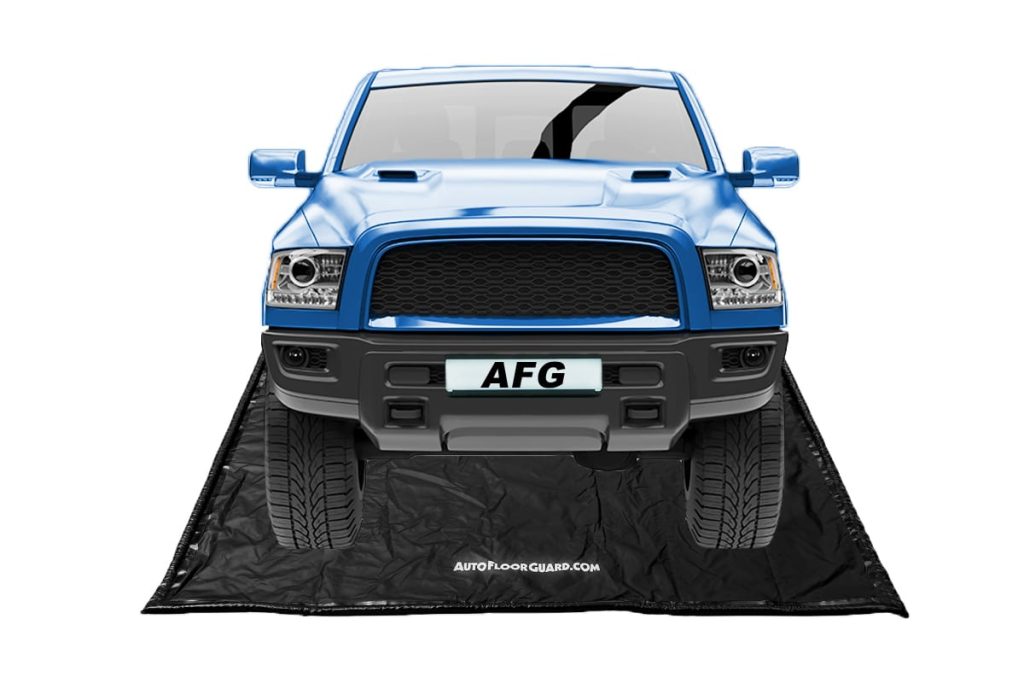 Keeping your garage door safe and dry can be the major thing, but protective may be multi-functional. If you recently finished or painted or have a new garage, then you don't want to see oil drip stains or even puddles of ice melting on the garage floor. This is where a garage floor mat comes in handy as it can keep it looking new.
If you have an old garage with chips, cracks, and stains on the floor, you may want to hide these from sight using floor mats. You can also decide to use heavy duty floor mats that give sound-proofing and a layer of insulation to the garage. This is ideal if you want a quiet place where you can escape from from time to time.
There are a couple of various styles of floor mats according to how much liquid and snow they can handle. If you plan to bring in some rain or snow occasionally, then a rib garage floor mat can be the most suitable choice for you.
This floor mat style features divots or grooves built in to keep liquid in and hold it from draining over the floor. The good thing is that they are easy to clean with a wet vac or mop. They are normally rubber for a great anti-slip surface, and work well on a level floor.
If you will be pulling into your garage while dripping from the weather, then it can be a good idea to check into fabric garage mats. You can find some mats that are designed to hold more liquid. Some of these mats can soak up rain, road salt, and snow on their soft surfaces. These mats are also waterproof, so they can keep the floor protected. Fabric garage floor mats are also good, especially if you have a car that leaks liquids and leaves stains.
For heavy ice and snowfall areas, it makes sense to look at a containment mat when it comes to your garage floor. Containment floor mats may hold a lot of liquid in their raised edges. Some of these liquids can be squeezed out, drained or cleaned using a wet vac. It's a good thing to look out for heavy duty containment floor mats that are anti-slip, easy to clean and drain, and able to keep lots of liquid.
The importance of installing floor mats in garage during winter
You probably already know that slush and snow can be hard on your garage's floor, so it's a good idea to take precautions to protect it. Unfortunately, the garage floor can also get damaged during the bad winter months. The good news is that there are a couple of things that you can do to protect your garage floor during winter months including installing garage car mats for snow. Here are some of the reasons why you need to consider installing garage car mats for snow:
Protect your floor
Your garage is at risk of getting stains from cars, de-icing fluid, and salt. These products can usually damage your garage floor in the long run and cause pitting. A garage car mat is the ideal way you can protect the garage's floor from damage and staining. You can choose to cover the whole area of the garage or simply specific places like entrance ways and close to storage units.
Reduce slips and falls
Concrete flooring is usually smooth, making it slippery when it absorbs moisture from rain and snow. Therefore, you can make your garage floor safer by preventing slip and fall accidents. And as a homeowner, ensuring that your home is safe for everyone should be a top priority to avoid unnecessary injuries.
Manage mud and dirt
Freshly fallen snow can be beautiful to look at, though it may quickly turn into a muddy and slushy mess. Garage floor mats can prevent these mud and slush from being taken into your home. So you can reduce the time you need to clean-up during the winter months. Keeping your garage floor clean with floor mats can leave a positive impression on your visitors.
Protect your feet
There is a good chance that you work in your garage most of the time, meaning that you already know that concrete can sometimes be quite cold and not comfortable to stand on. If this is the case, then you need floor mats that can insulate the garage and make the cold concrete floor more comfortable for you to stand on. Your friends and family will thank you for installing the floor mats!