Online Chess game app "WowChess" has launched in India and the online application is available to download on its website www.wowchess.com.
Offline tournaments where lakhs of chess players including children compete throughout the year has been affected by the COVID pandemic and the entire chess tournament industry has come to a standstill. WowChess is bringing this offline behaviour to the online space.
WowChess is revolutionizing the chess gameplay industry by enabling the conduct of tournaments online. It is empowering chess players across India (for now, and eventually the world) to play chess tournaments in different formats of gameplay like arena blitz, bullet, puzzles, storylines, etc. with opportunities to win prizes. WowChess has distributed over Rs 6 lakh in prizes and has conducted 1500+ tournaments so far.
The app is built in India for Indian chess lovers and players and aims to become the premier Chess Tournament Provider of the country.
WowChess users spend an average of 48 mins daily to play chess through their app. The app is seeing 30% month-on-month growth in user sign-ups.
WowChess offers entries into tournaments free, with its in-app currency and through entry fees. The app offers around 25 tournaments each day. It is the only chess app in the world that allows players to enter into competitions with an entry fee and win prizes.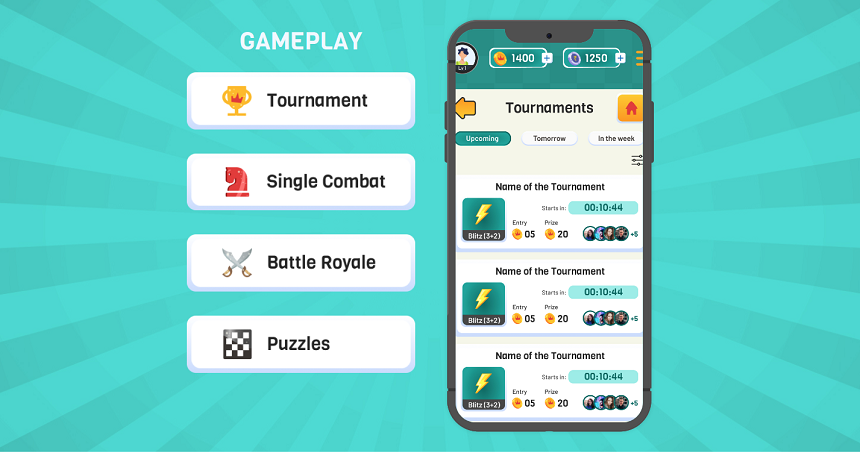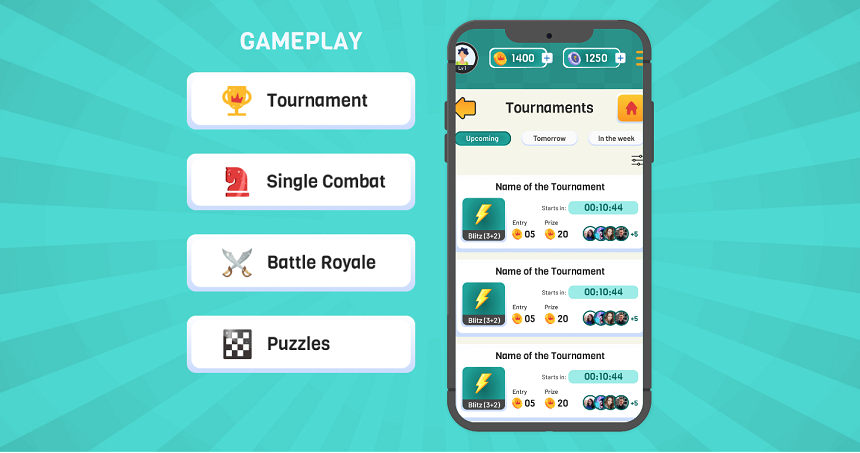 Kartikeya Rao, CEO of WowChess commented, "We are delighted to unveil our labour of love in front of our country. With the COVID induced pandemic resulting in the stoppage of chess tournaments across India, we want to commit ourselves to the growth of Indian chess and Indian chess players by enabling them to move the competitions online via WowChess. We are committed to invest in the Indian chess ecosystem by building world-class infrastructure around the WowChess App. In the process, we want to spread the message of this beautiful game that was invented in India so that more and more people can benefit from playing this sport."
In its mission to support Indian chess, WowChess is hosting tournaments with two of the biggest communities in India.
In the effort to reach out to the Indian Corporate ecosystem, the app is all set to host the first 'WowChess Corporate Challenge' with a prize fund of Rs 1,00,000 on April 7, 2021.
Also committed to the student chess community, WowChess in collaboration with the student sports bodies of all the IITs and IIMs of India is hosting 'Rook and Roll' Blitz and Puzzle tournaments with a total cash prize of Rs 25,000 on April 5, 2021.
The WowChess App has managed to achieve a few thousand registered chess players in a period of four months and targets 2 lakh registered players by 2022.
USP of the app:
– WowChess is Made in India for India, first
–  Is the only India focused Chess App, with the ability to speak to Indian users in their 'language'
– Innovative gameplay formats which we keep developing further with Digital-first IPs
– It is the only chess app in the world which allows players to enter into competitions with an entry fee and win prizes.
– The app aims to build a specialised community, specific IPs which allows chess fans from communities to participate in chess tournaments
– Chance to Compete, get recognized and win and play in real time
– Education, learning
---
About WowChess
WowChess is a 'Made in India, for the world' attempt to re-imagine chess and add fun to this fantastic game. We aspire to be the home of exciting and different forms of chess competitions, tournaments and gameplay. Simply put, we want to make playing chess a wow experience!