Unleashing your creativity to design a personalized gaming setup can transform your gaming experience from ordinary to extraordinary. But how do you make a gaming setup that speaks volumes about your personality and gaming style? Whether you're a hardcore PC gamer, a console aficionado, or a casual mobile gamer, we're here to guide you through the top ways to personalize your gaming sanctuary. So, if you are looking to make the jump from average to exceptional, here are some of the best ways to personalize your gaming setup.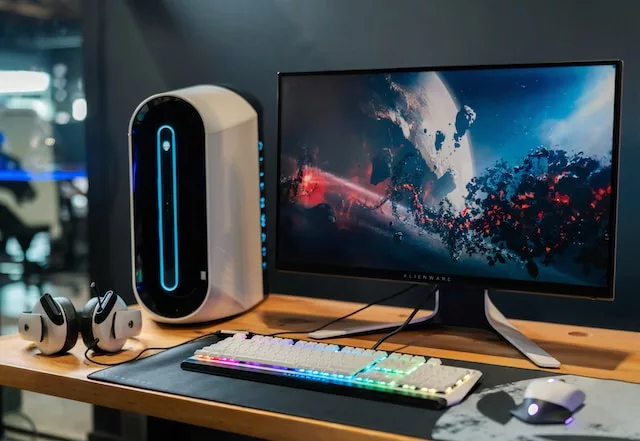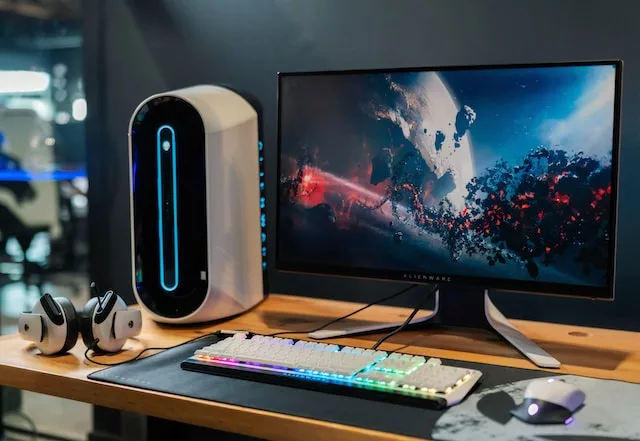 Choose the Right Gaming Desk
Your gaming desk is not just a piece of furniture; it's the heart of your gaming setup. It needs to be spacious enough to accommodate your gaming equipment while reflecting your personal style. For a minimalist look, go for a sleek, modern desk with clean lines. If you're a fan of a more traditional aesthetic, a sturdy wooden desk might be your preference. Don't forget to consider desks with built-in cable management systems, as they can help keep your setup neat and organized. If your desk is the centerpiece of your gaming sanctuary, why not customize it further with LED lighting or a custom mousepad? A lot of companies offer custom gaming desks, so don't be afraid to explore your options.
Invest in Comfort and Quality
Make sure your gaming setup is as comfortable as possible so you can game for hours on end without feeling any discomfort. Get a good gaming chair that provides ergonomic support and prevents back pain. For an improved audio experience, opt for noise-cancelling headphones or invest in a surround sound system. Additionally, your controller should be comfortable and responsive so you can get the most out of your gaming experience. To make sure you have the right setup for gaming, always invest in quality. A lot of money can be saved if you buy the right furniture and accessories that will last for a long time.
Customize Your Controller
Having a personalized controller can make the difference between an average gaming session and an epic one. Consider customizing your controller with lights, skins, and thumbstick you have the perfect setup for your favorite game.
You can choose from a variety of customization options to give your controller a unique twist that reflects your gaming style, or even buttons to ensure a secure and comfortable grip. A cool PS5 controller skin can really make your gaming setup stand out and help you express yourself in style. You get to enjoy a personalized gaming experience every time you sit down to play.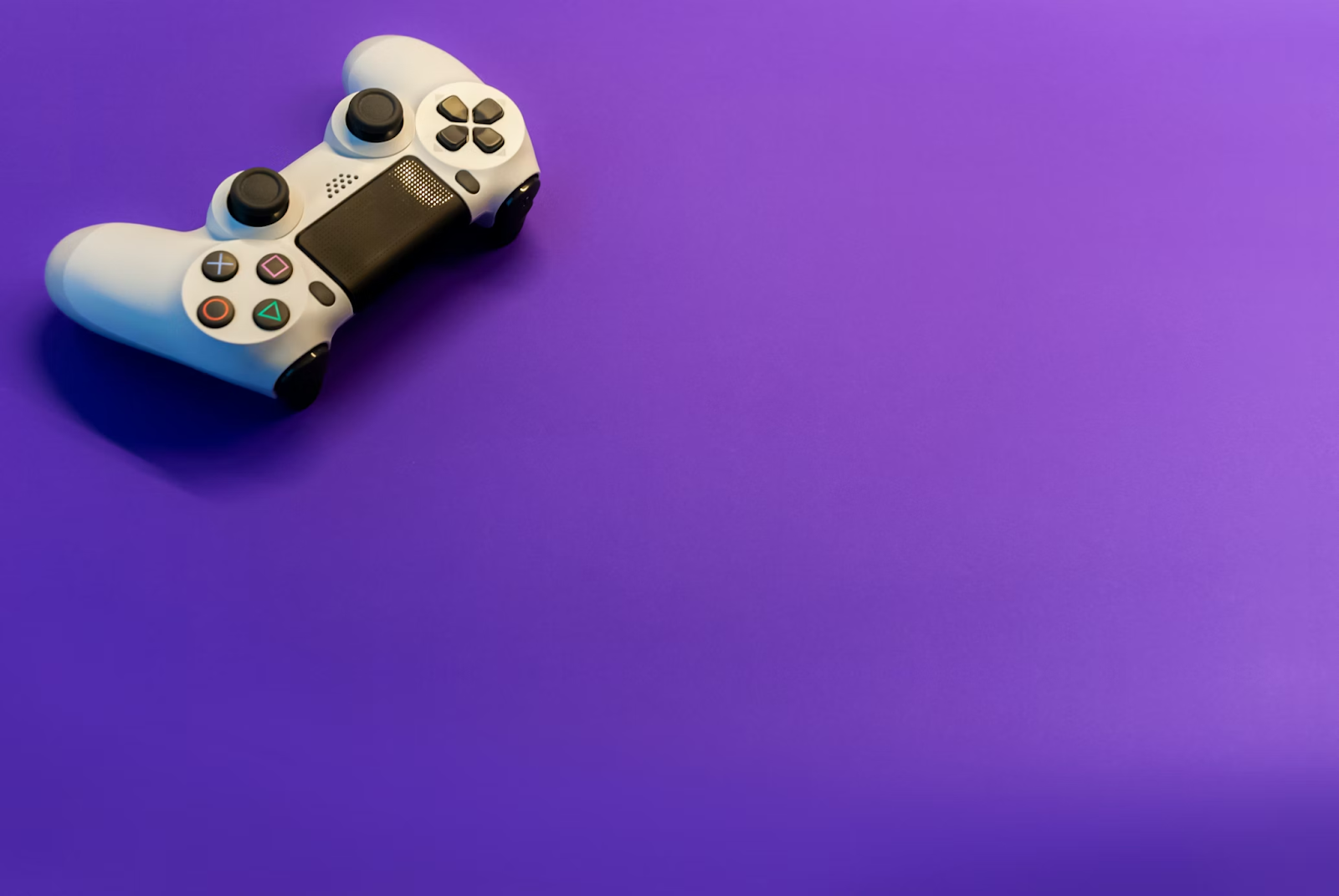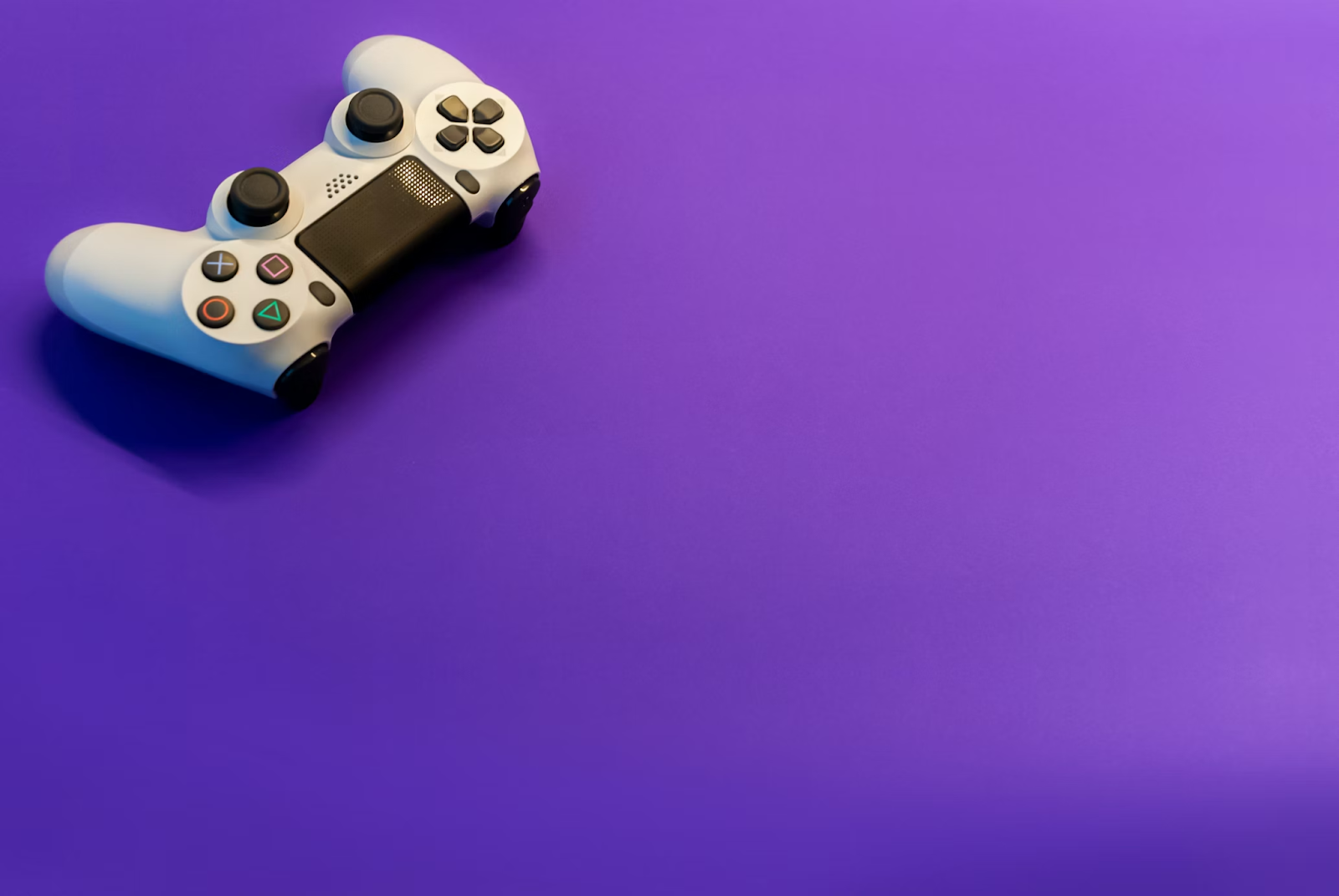 Enhance It With Lighting
Lighting plays a crucial role in creating the perfect ambience for an immersive gaming experience. Enhance your setup by installing LED lights on your TV, monitor, keyboards, and game consoles. LED strips are particularly recommended as they provide ambient lighting that brings out the vibrant colors of your game. With this lighting arrangement, you can elevate your gaming sessions to a whole new level of enjoyment and immersion. Perhaps even consider adding a black light to really make your gaming setup stand out. Whichever lighting option you choose, make sure it matches your gaming setup perfectly.
Add Extra Accessories
Your gaming station isn't complete without some cool accessories to get the most out of your setup. Consider buying a gamepad or joystick for an improved control experience or invest in a PC headset with surround sound for an immersive gaming experience. You could also opt for a game capture card that allows you to record your gameplay and share it with friends or the internet.
Even more so, don't forget to add some accessories that reflect your personality. Posters, action figures, collectibles, and other decorations can be a great way to represent your gaming style while sprucing up the aesthetics of your gaming setup.
Maximize Your Storage Space
A well-organized gaming setup is key to having the best gaming experience possible. That's why it pays to invest in storage solutions that can help you stay organized. Get shelves or cabinets if there isn't enough room on your desk for all of your gaming equipment. You could also opt for a gaming cart, which is an ideal solution if you have multiple consoles and games. With all of your equipment in one place, it will be easier to access what you need without any hassle – making sure your setup stays organized and clutter-free. After all, there's nothing worse than a messy gaming desk when you're trying to get immersed in an epic battle.
In conclusion, personalizing your gaming setup is a multifaceted process that involves much more than just the hardware and software. It's about creating a space that not only enhances your gaming performance but also reflects your personality and gaming style. From choosing the right gaming desk, investing in comfort and quality, customizing your controller, enhancing lighting, and adding extra accessories, to maximizing storage space – each aspect contributes to the overall gaming ambiance. Remember, your gaming setup should be an extension of you, designed with your comfort and enjoyment in mind. So, take the time to personalize it and make it yours.