Roblox, the most popular gaming and game creation platform developed by the Roblox Corporation, have a huge fan base around the globe.
This platform allows players to play games developed and created by other users and players of Roblox. Apart from gaming, it is also very famous for Roblox memes.
Memes are edited images and videos; made by creative individuals and institutions that describe the reflecting idea, mood, and styles of that particular situation.
The concept of the Roblox meme came to light when converted the 'Oof' sound effect used on the death of the character in the gameplay into a meme.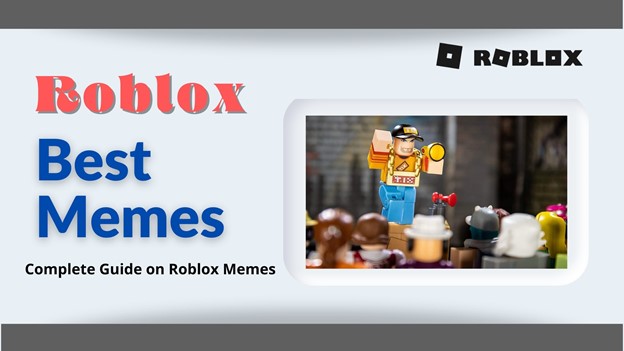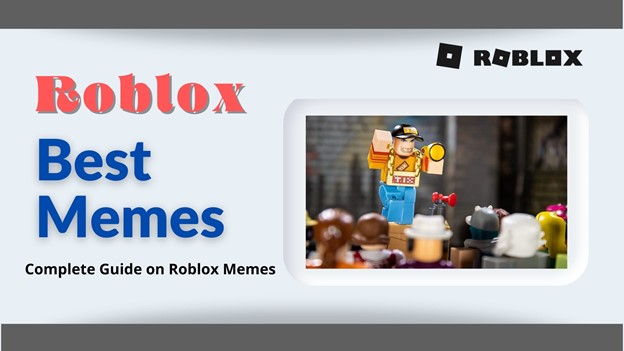 Suppose you are also a Roblox fanatic and love memes. In that case, you are landed in the right place; we will be telling you some cool stuff and information regarding how to create memes of Roblox and some famous meme games of Roblox that you can play.
So, without wasting any more time. Let's get started!!
What are the Roblox Memes?
Roblox memes are relevant and funny and move quickly all over the internet. Memes on Roblox bolster the community of people on Roblox and get them on their tickling nerves.
The most classic and trending Roblox meme is the Oof meme. Many creatives to date have remixed the 'Oof' sound effect with popular songs and edited them in the form of video, and gave it a form of a meme.
If you want to enjoy Roblox memes and know their exact locations or fantastic meme ideas and create one yourself, keep reading below to learn about the same.
Where to find all the Memes of Roblox?
Roblox YouTubers invest time and effort in creating funny Roblox memes to entertain people.
So, viewers should appreciate their work and follow their youtube channels to support them and enjoy the amazing and funny Roblox memes content they uploaded.
These YouTube channels are with the name; Burr, Swankster, Denis, Flamingo, Lanky Boy, ItsFunneh, Mega Plays Roblox & Inquisitor Master. Here you get the latest memes of Roblox, that will leave you to cry laughing.
How to create Roblox video memes?
Creating Roblox memes is not a difficult task; you need a little bit of practice and patience to turn your creative idea into the form of a meme.
For creating, exciting and funny Roblox memes, you have first to download 'Meme Generator'; an online free tool, then follow the below-mentioned steps: –
There are more than a million templates on meme generators. You can either choose any popular templates for creating memes or use your template by clicking on the upload new template option.
You can add various customizations by clicking on multiple options on the meme canvas.
After you are done creating the meme of your choice, click on the 'Generate Meme' option if you are satisfied with your creation.
Now there will be various options for you to choose to share and save your created meme. You can either download your meme on the device, share it through the link on any social media apps.
How to customize memes?
After selecting from the existing templates or uploading a new template on the meme generator, you can customize your memes in any way you want.
It offers you a plethora of options to choose from to make your meme look attractive, innovative, and funny.
Keep reading below to know what all customizations you can add to your Roblox memes.
You can move, resize, and change the color of text boxes and change the style and color of the font.
You can also outline your text and even add additional text boxes.
You can add stickers, custom images, drawings, hats, goggles, and other accessories to the character on the meme display.
You can also flip, rotate, mirror, crop meme templates.
You can also scribble or draw on the meme panel.
You can also form a 'meme chain' by stacking multiple images vertically or below the current picture.
You can also add a watermark to your created meme.
You can also add music or sounds according to your meme's theme, mood, or idea from Soundbuttons.net. This is a free-to-use website with a vast collection of sounds and music that you can use to make your memes more impressive.
What are some meme games on Roblox?
Roblox offers users a wide array of games under different verticals, such as; kid's games, military games, racing games, simulator games, meme games, and many more.
But to play Roblox meme games on PC or Laptop you need to download a file by the name robloxplayer.exe. This .exe file allows players to play games without any intteruption.
Meme games are more relaxed, more enjoyable, and fun-loving than the other games on Roblox. A list of some popular Roblox meme games is given below for you to play and enjoy. They are: –
Thanoid
Meme Elevator
Remix Memes
T-Pose Meme
Kitchen Gun
Ways to Oof
Every Cafe Game Ever
Yankee with no Brim
Every Camping Game ever
U Got That
Duck Fight
Super Place Roulette
The Maze
Escape the Meme Obby
Meme Attack
The Meme RV
Dark Memes
Meme Stimulator
Meme Tycoon
Meme Attack, and many more
Final Words
As we are coming towards the end of this article, we would like to say that Roblox memes are fun to make and watch as they entertain people and get them to their tickling bones.
If you want to create a meme, you can follow the steps mentioned above and the information. As it clearly states how to create a meme and what all customizations you can add to it.
Don't forget to use soundbuttons.net for applying music or sound effects according to the theme of your meme, as it gives a more aesthetic look to the Roblox memes.
While designing and creating a meme, try to do it, so it doesn't hurt the sentiments of people or the other players. We have also mentioned a list of few popular meme games on Roblox that you can play to relax, chill, and laugh.
So, what are you waiting for now? Either go to Meme Generator for generating a Roblox funny meme or go to Roblox to play hilarious meme games and enjoy!!