In our series of interviews with tech and gaming leaders, this month we're discussing the impact of 5G technology's introduction in the Indian gaming scene with the Founder of Godlike Esports – Chetan 'Kronten' Chandgude.
Being a leading brand in Esports, Chetan is well-aware of the challenges mobile gamers face in India. And we had an interesting conversation about cloud gaming, latency upgrades, and the rise of gamers from smaller cities in the last few years.
Read on for insights from Godlike Esports…
Interview With Chetan 'Kronten' Chandgude, Founder of GodLike Esports
Q1. What were the core hurdles for gamers on 4G infrastructure and how introduction to the 5G network can solve them for Indian mobile gamers?
The boom of mobile gaming in India played a pivotal role in the overall growth of the industry. With players being able to participate utilizing existing infrastructure, this laid the groundwork for the increase in the adoption for games like PUBG, Call or Duty & Clash Royale. The introduction of 5G will be a game-changer in every sense of the word. The industry has had to deal with unstable pings & low band with networks that have caused a serious discomfort to users. Looking towards 5G, the ultra-low latency, higher data speed, network capacity & the overall reliability will now allow users to have console like gaming experiences on their phones. Along with uniform experience across geographical regions, 5G will be a massive catalyst for the Indian gaming industry.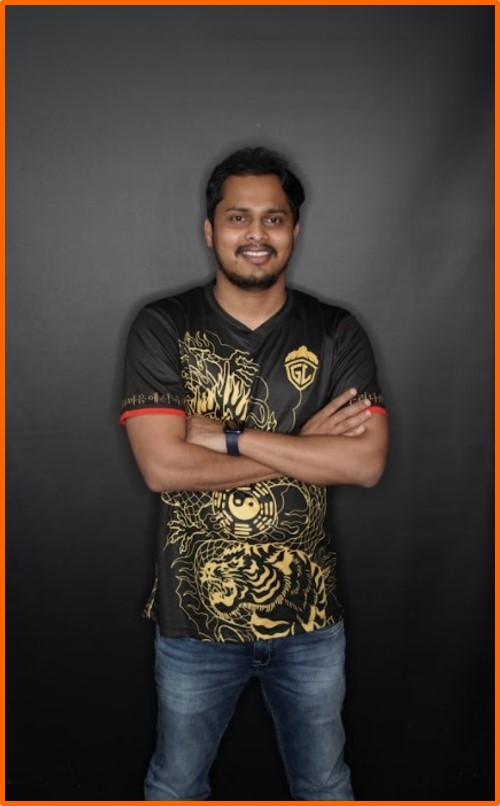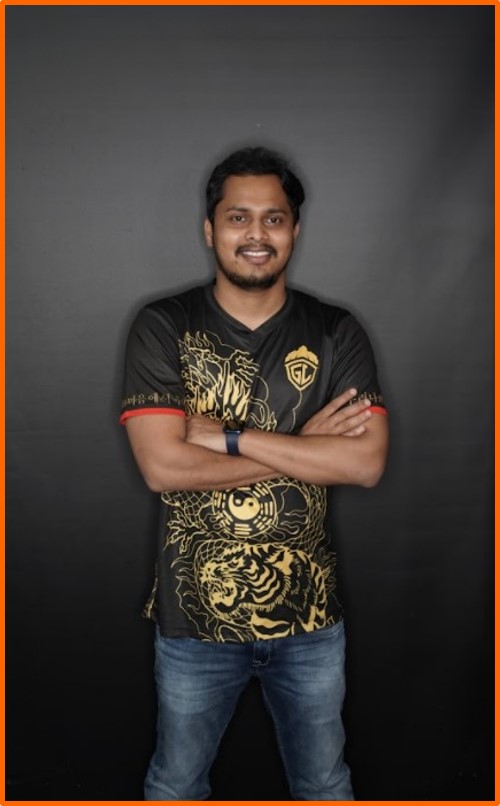 Q2. With the 3G and 4G, we've seen two massive waves of users being introduced to Mobile Gaming. Do you see a similar number of new gamers coming to Mobile gaming, or its just an infrastructure upgrade for our existing gamers?
The benefit will trickle down to existing & new users alike. As the technology begins to be made available universally across regions, We do expect a new wave of users being onboarded due to lower barriers in adoption. For existing users, this is will be a welcomed addition – the cherry on the cake. With the introduction of this infrastructural upgrade, the upgrades from mobile game creators & performances esports athletes will be able to deliver will continue to grow the sector and attract newer talent & investment.
Q3. More than download/upload speeds gamers are more excited about improved latency with a 5G network. Can 5G latency meet these expectations for FPS and Battle Royale games?
Along with download/upload speed, Latency period is a huge requisite for all gamers; FPS & Battle Royale in particular. Although it still remains to be seen, estimates from TechTarget have mentioned that users can expect a significantly lower latency in comparison to existing 4G networks. It's important to understand that in general 4G latency ranges from around 60-98 milliseconds, while 5G is expected to function under 5 milliseconds. The difference in absolute terms is enough to understand the eagerness & excitement amongst the community.
Q4. Cloud gaming is still struggling to get a significant number of users. But the thought of gaming on low-powered devices on a 5G network seems like a win-win for gamers. Do you resonate with these aspirations or it's still a long way to go?
The price sensitivity of the Indian market along with the network capability of the existing 4G network has significantly hindered in the adoption of cloud gaming. With 5G, I do hope we witness a new dawn and can take strides towards cloud gaming, however it still remains to be seen. As a community, we must aspire and be open to potentially newer technologies, but we will need to wait for the complete rollout to happen first before we truly grasp the difference. Price points, network accessibility and gaming developers will factor heavily in the process of cloud gaming adoption.
Q5. Mobile gamers are expecting complex visuals, deeper and more engaging stories like a console or PC games. Do you think the 5G is 'The Technology' to bridge this gap and offer users never-seen-before experiences on Mobile or wireless AR/VR devices?
Currently, all fingers point in the direction that 5G could very well be the catalyst for this change. Once complete, the creative onus will weigh on the creator market to facilitate this community demand for which there has been a patient wait. As is always the case, an announcement as significant as the 5G announcement will spur the entire industry to innovate and provide market first experiences. Expectations are definitely quite high at the moment.
Q6. Esports is a booming market in India, and we're seeing talent pouring in from even Tier 2 and Tier 4 cities. Are esports companies estimating a large number of gamers to get introduced to Esports when 5G is rolled out across India?
Being initiated from an Esports background myself, I have seen first-hand the talent and potential in these markets. In Tier2/3 cities also, the community is unbelievable passionate and hardworking, which is resulting in a few gems being noticed & unearthed. From past experiences & interactions, I can estimate that 95 out of 100 gamers want to try mobile esports but are heavily dependent on unstable internet connections due to current geographies which hinders their move. Once 5G is rolled out universally, many of these barriers will cease to exist, facilitating greater adoption for all.