We have tested many offline trivia games before, but this one is most engaging and fun experience because it's a multiplayer trivia fun that lets you enjoy the game with your Facebook buddies. This game is called Trivia 4 Friends!
Trivia 4 Friends iOS Game Review
As its very clear from the name itself, It's a trivia you can play with your friends. It lets you connect with maximum 4 number of friends through Facebook, and you can start having fun right away. The game works great even if you are on a low-speed internet connection, which is a great plus if you are on a 2G network.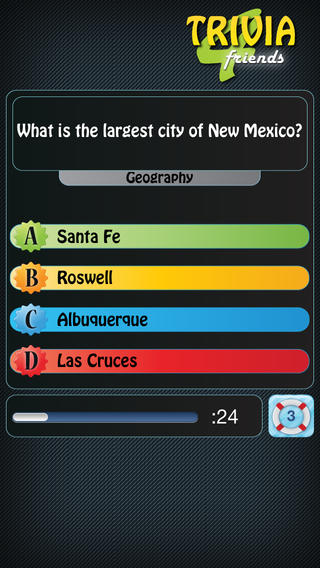 This trivia is full of multiple choice questions from various genres, and you can start enjoying this game as soon as your friends are available online. either on the games social hub or Facebook. You can choose to play against one two o three friends all together, which is great fun if you enjoy multiplayer games on smart platforms.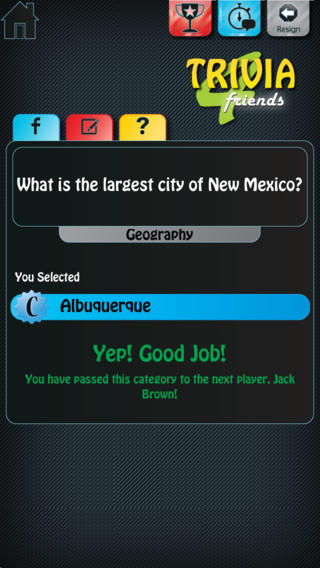 You can even engage in multiple game sessions at once, to improve your response time and to test your overall knowledge. For every question answered you can earn points that will aggregate in a final scoreboard. Based on these points you can get awarded for better levels and start playing with more challenging experts.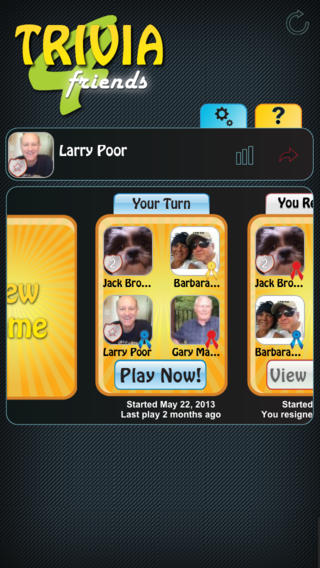 You can also communicate with your friends using the chat functions, or block someone if you find someone spammy. Also if you are not willing to play anymore, you are allowed to resign from any game . All standard features for game like score charts, favourite other good players and game boards are already available.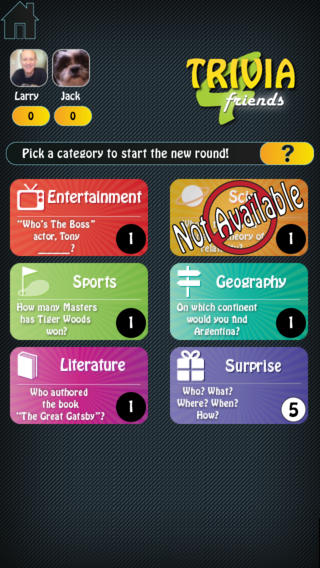 Overall, it's an amazing fun experience if you enjoy competing with others with such multiplayer games. The interface is very easy to understand and works fluently on any iOS device.
Cost:Free
Download Trivia 4 Friends