CyberMedia, together with TAITRA, is proud to announce the successful conclusion of the CyberMods 24hrs modding competition held during COMPUTEX 2017 at Taipei, Taiwan. Bringing modding to the spotlight, it was an exciting and monumental event that saw participants create marvelous works of art. The event was a successful marriage of various aspects of the PC industry including enthusiast gaming, modding and overclocking. Highly-acclaimed modders from various regions, represented their countries in teams of two to compete in an intense series of days to create the finest mods they can muster during the event period which revolved around pre-determined themes. A total prize pool of $20,000 is what's at stake as well as the admiration of the PC enthusiast community.
Fearsome competition
It was an exhausitve but exhilarating journey for the contestants who travel a far distance to participate in this world class live modding event. It was tough but all have exhibited their capability during these 24hrs and was awarded with praises and applauses from all around the world. People were passing by with gazes of ooh and gasps of astonishment even during the building process and the final results simply blew them away.
Award Announcement
It was a tough competition but ultimately, victory goes to team Thailand for their excellent Horizon Zero Dawn a video gaming mod.
"We are so grateful to have receive this! Thanks CyberMods 24hrs" – Team Thailand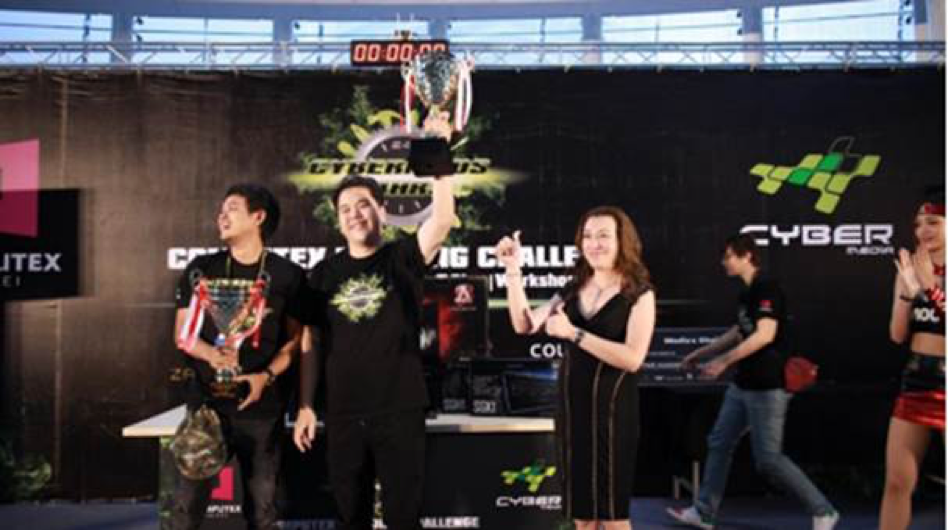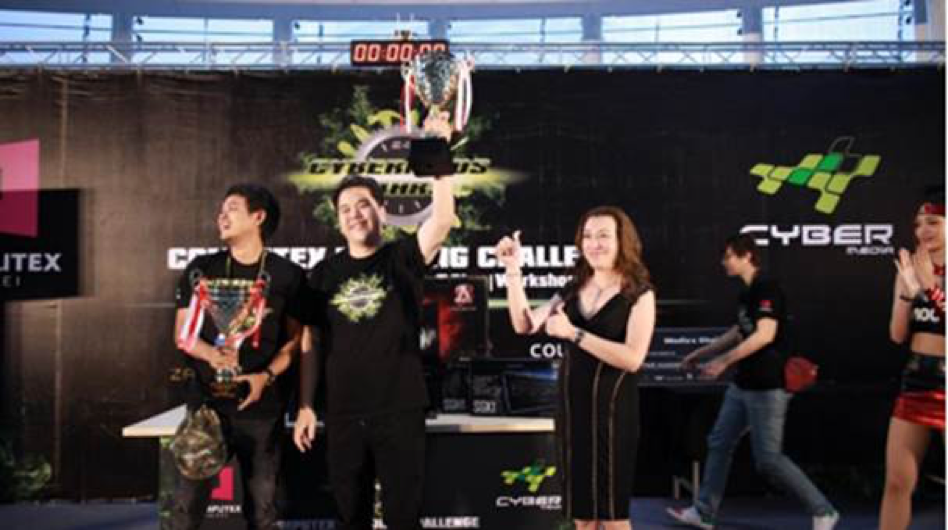 Second place goes to team Philippines for their Sci-fi mod.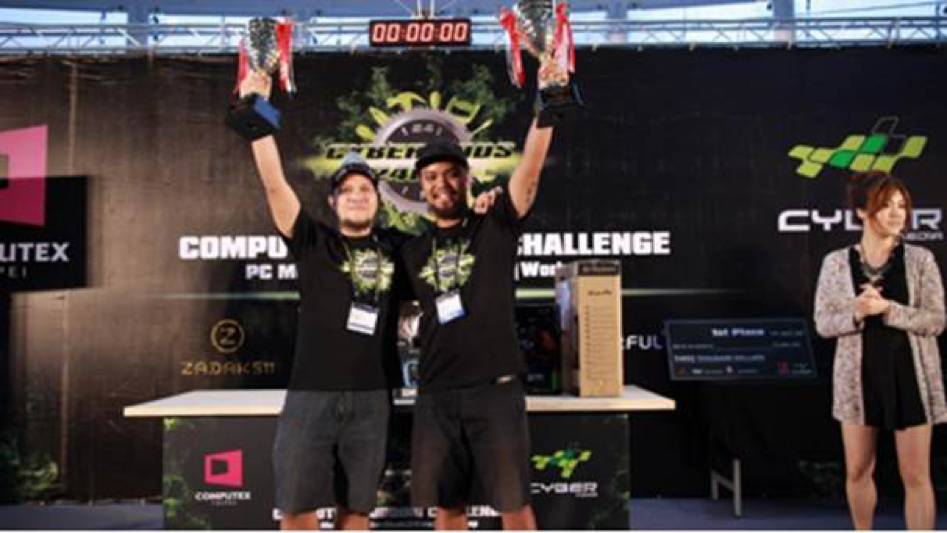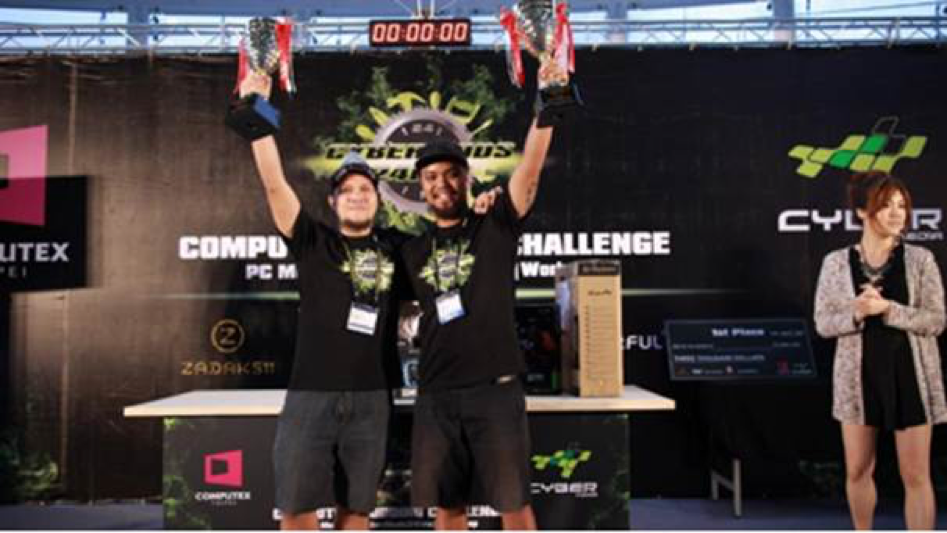 "Thank you all for this extremely exciting modding event. We are all very speechless and we are so happy to have come here and meet all these great people with great talent. It is truly unbelieveable!" – Team Philippines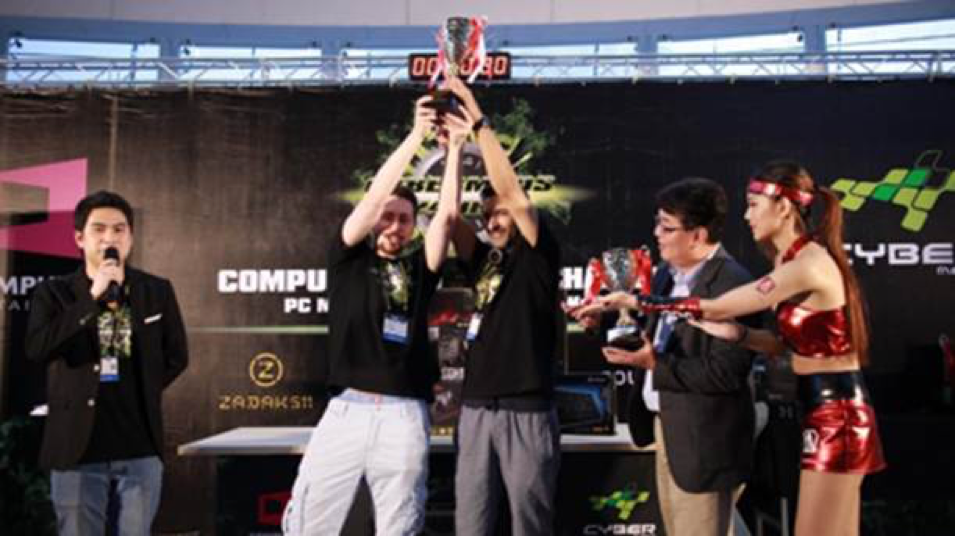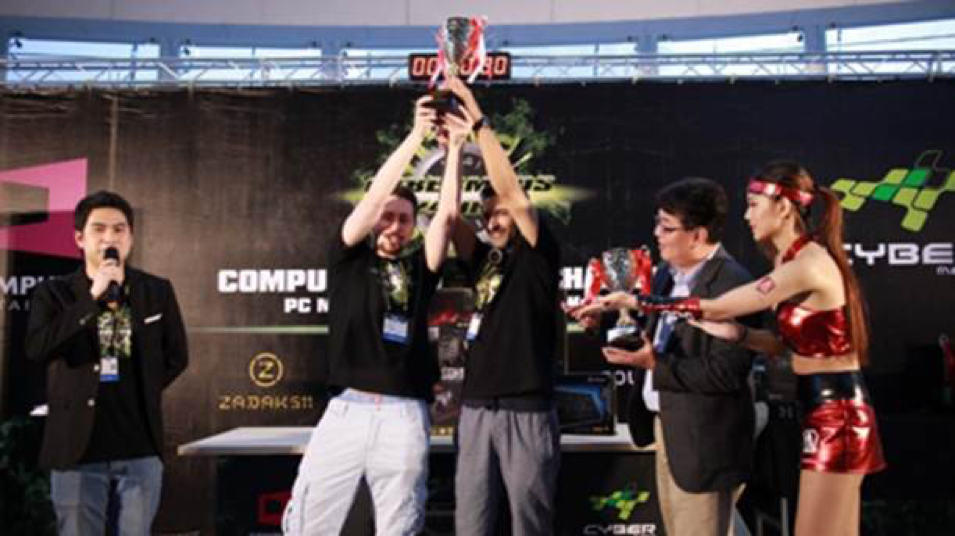 At third place we have team UK with their terminator mod.
"We're going higher and higher from now on, there's no way else but up" – Team UK
A special Media's Choice Award was presented to team Thailand which is a special award based on the votes of friends from the media.
Workshop
The workshop was a great success thanks to MhikeSamsin also known as Tantric from the Philippines. Many people have expressed their contentment and gratitude to the learning sessions they have received during COMPUTEX. With engaging workshop activities, the public were able to experience the basic of modding and many have show signs of interests in the modding industry.
CyberMedia and TAITRA would like to extend their sincerest thanks to all the people that have made this event possible including the people in attendance, friends from the media and the sponsors that have given their help in making this event possible especially the following: ZADAK511 for theircustomized and high-end modding PC, Thermaltake for their case, power supplies and coolers, AOC for theirgaming monitors  and COLORFUL for their motherboards and VGA as well as Sharkoon for Gaming Keyboards, Mouse, Headsets and Chairs.
CyberMods 24hrs is the culmination of the efforts of people and their passion and we look forward to another glorious event in the future.
For More Information about CyberMods 24hrs at: http://www.CyberMedia.com.tw/CyberMods24hrs
View More News about CyberMods 24hrs at: