Skillshare, the world's largest creative learning platform, has tapped Illustrator and Multidisciplinary Artist from Thiruvannamalai, Tamil Nadu, Osheen Siva to teach a class titled Finding Your Creative Voice. Osheen's class is now live on Skillshare's platform, with the vision for students to take inspiration from their heritage and interests to create art that reflects their personality and experiences.
Osheen's class will be a part of the 'Skillshare Originals' program, high quality classes that are produced by Skillshare's in-house content team in collaboration with world-renowned creators and industry leaders. Crafted by veterans, classes under Skillshare Originals, provides the Skillshare community with industry insights, helping them hone their creative prowess.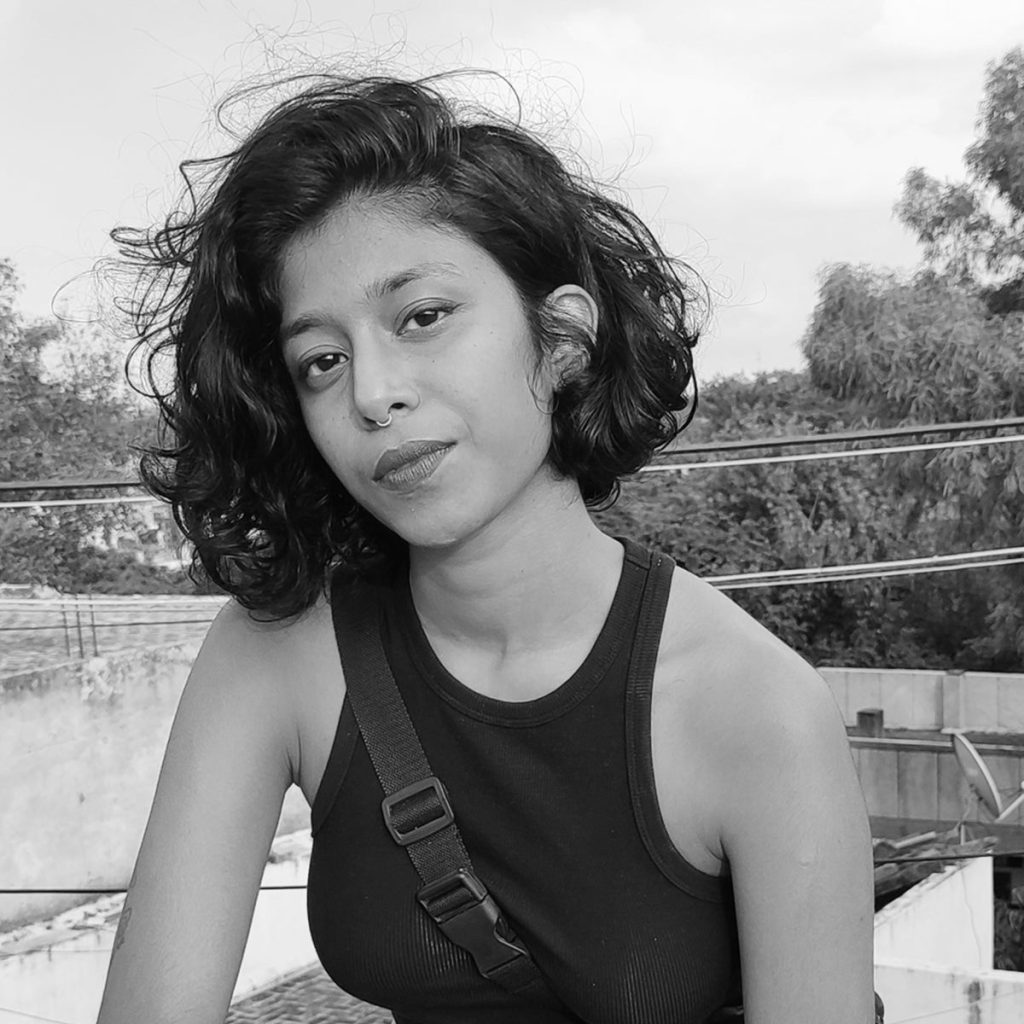 Currently based in Goa, Osheen has been contributing to the city's diverse and multifaceted artistic landscape. Being a multidisciplinary artist, she expresses her vision through outlets such as murals across various cities, digital art, canvas paintings, and comic strips. She specialises in expressionism and incorporates visuals of dreamscapes, monsters, mutants and bright colours, all deeply rooted in her feminine and queer identity and her Dalit Tamil heritage.
"I have always believed in the impact of seeing a piece of the artists' life or personality through their work. My interest in sci-fi and comic books, as well as the influence of growing up in vibrant South India, gave a sense of authenticity to my art. With my class on Skillshare, I hope to convey a simple yet powerful message of being bold with one's artistic expression. I believe it is our experiences that shape us and the ability to reflect authenticity through any art form can invoke a sense of curiosity and relatability in the minds of viewers", said Osheen Siva.
In her class, Osheen will teach intermediate level lessons, taking students through the process of mixing Illustration (sketching, inking) and painting (acrylic, spray painting) to create portraits and tell a story. Aimed at students that are looking to break out of an artistic block, experiment with a new medium, or just sit back and soak in inspiration, this class will expand the bounds of their creativity. By the end, students will understand one artist's path to creating unapologetically, and have the courage and confidence to do the same.
"As Skillshare ventures into the Indian market, bringing on seasoned and talented creators to our platform is at the forefront of our vision to expand our online community." said Aayur Kaul, Market Head, Skillshare India, "We are thrilled to have Osheen teaching on our platform. Her expertise and understanding of the artistic landscape can help students get a peek into the prospects of the industry and learn skills that could transform their artistic abilities."
Osheen has worked with clients such as WhatsApp, Gucci, Vans, Converse, Levis and several others to produce art for their products and platforms. Her artwork has been featured across multiple publications, such as The Face Magazine (2020), Architectural Digest (2020), Vogue India (2020) and Paper Planes (2019). Osheen has also exhibited her artwork in New York Asian Film Festival (2018), London Design Week (2017) and AUYI: Art Urbanism Youth India, Paris (2020).
Osheen's class is now live on Skillshare's platform. The link to sign up can be found here.