This guest post is contributed by Daniel Petrovski.
Although color does not affect performance, having a laptop colored in your favorite one is a nice little change. I do not mean to appear like I assume too much, but I decided to make a small lineup featuring pink laptops a dream for every girl. These little devices come with a very neat little pink color scheme and at the same time deliver a decent amount of power and performance for an affordable price.
The first on our list of pink laptops is the Asus Eee PC 1025C, a very small and lightweight netbook. This small device ships with a 10.1-inch LED-backlit display with a resolution of 1024 x 600 pixels. We have the Intel Atom N2600 dual-core processor at 1.6GHz per core along with 1 GB of DDR3 RAM.
There is a 320 GB HDD to ensure that you have plenty of storage available and for connectivity we also have plenty to go around. We have wireless connectivity, 1x HDMI, 1x VGA, 3x USB 2.0 ports, 1x LAN RJ-45, 1x combo audio jack as well as card reader. The entire package is very light at 2.75 pounds with the battery included. Obviously, the Eee PC 1025C here is coming with a very sleek body design and we have a very neat pink finish to it all with keycaps in white.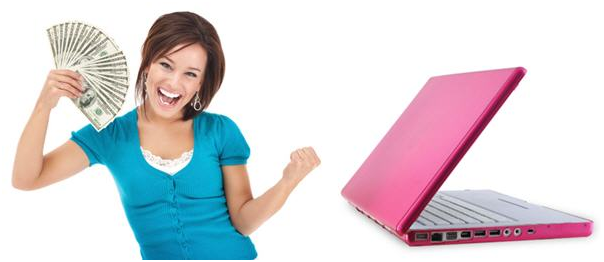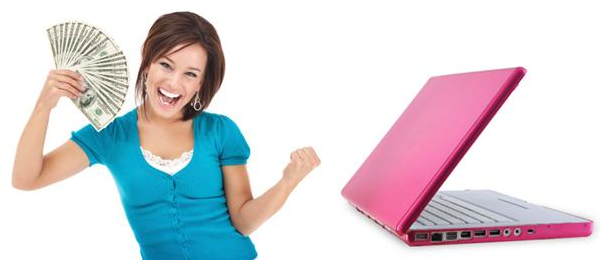 In case you think pink laptops a dream for every girl is a true statement, then you will be Saving up for this model. The Sony VAIO YB Series VPCYB35KX/P is a very neat netbook with a slightly larger display and some great specifications. The sleek design, the pink finish coupled with the silver and black color scheme make this model quite the looker. But looks are not the only thing it delivers. We get an 11.6-inch LED-backlit display with a resolution of 1366 x 768 pixels.
Powering it we find the AMD E-Series E-450 dual-core processor at 1.65 GHz per core. We get 4 GB of DDR3 RAM as well as 500 GB of storage. There is an AMD Radeon HD 6310 integrated GPU and we also have plenty of connectivity to go around. We find Wi-Fi 802.11 b/g/n wireless, Bluetooth 2.1 along with 1x LAN RJ-45 port. There are 3x USB 2.0 ports, 1x HDMI, 1x VGA as well as a memory stick duo slot and an SD card slot. Obviously enough we find a microphone and headphone jacks all packed into a laptop that barely weighs a little over 3 pounds.
If every girl's dream are pink laptops then the ASUS A55A-AB51-PK is one hell of a model to opt for. This little device packs quite the punch and it comes with a very neat little pink finish. We get an Intel Core i5-3210M processor running at 2.5GHz. The company coupled this with 4 GB of DDR3, which can be increased, along with a 750 GB HDD. The display measures 15.6 inches and has a resolution of 1366 x 768 pixels and there are plenty of connectivity options you can use. We have a DVD RW/CD-RW combo, an SD card reader, 1xmic, 1x headphone, 1x VGA port, 1x LAN RJ-45, 1x USB 2.0 port along with 2x USB 3.0 ports and 1x HDMI port as well. There is Wi-Fi 802.11 b/g/n connectivity as well with the entire package having a weight of 5.8 pounds.
There are many more pink laptops lurking around there and there are even some nice pink covers for your laptop in case you didn't get your color of choice. Just make sure to ask around with retailers and you should be just fine!
This guest post is contributed by Daniel Petrovski, who loves to write for Laptop News and Notebook Reviews. Check out his blog for more good stuff or follow him on Twitter @techzednews