Gadgets do make college life easier, but they come at a price. Luckily, students can get a lot of deals to save some money on tech. In this guide, you'll find all the tips on how to do that and the best discounts available.
Saving money is one of the college life priorities. First of all, higher education is expensive and there is no need to put yourself in more debt than necessary. Secondly, there are many better ways to use the saved money. For instance, you can think, "I'd better pay for a professional to write my research papers for me," and that is a valid option.
Academic writing platforms offer qualified assistance with all types of college assignments, whether it is an essay, research paper, or dissertation. Experienced authors can easily nail writing, editing, and proofreading, even at short notice. This is a sure way to get excellent help, keep your academic performance high, and meet all the deadlines.
Also, it is another great learning opportunity as you get to work with the best in the industry. So you can access qualified guidance and advice. This is perfect for developing essential student writing skills and getting better at assignments in the future. It is a good investment to make as long as you can save some money on gadgets. Here is how you can do that.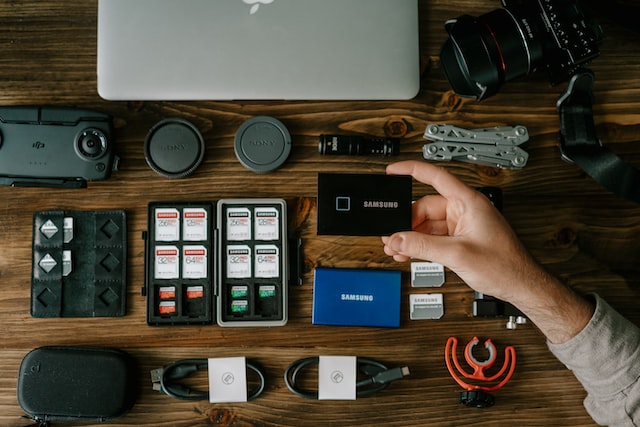 How to Qualify for Student Discounts
The first step is to verify your credentials to access all the deals given to students by companies and organizations. For that, you usually need your college ID and/or email. Often, a retailer will send a verification email to make sure your credentials are valid.
One of the best platforms for that is Unidays. It comes as an application as well. Students can sign up and log in easily. To verify your details, you need to upload a picture of your ID and get through email verification. After that, you can look through discounts on Unidays or use this verified account on other platforms.
Another service for verification is ID ME. The sign-up process is pretty much the same, and learners can also use this account on other sites.
Some other verification ways are:
Totum is the same as an NUS extra card, just with a new name. This is one of the most common discount platforms in the UK;

ISIC stands for International Student Identity Card. It allows you to

save money on travel

, gadgets, shopping, or eating out all over the world. If you are going abroad, it is going to be of huge help;

Student Beans is an application with plenty of discounts on all sorts of things, gadgets included.
As soon as you verify your credentials, you can look for opportunities on those platforms or all over the internet.
Great Tech Deals for Students
Overall, a lot of brands have something to offer to college-goers. Even if a product is already discounted, sometimes you can add a student discount on top and get an even better offer. Here are some of the best opportunities to save funds on gadgets for college.
Apple
Apple has an education program that grants 10% off any device for learners, teachers, and parents. Although Apple tech is not particularly budget-friendly, with this program, it becomes more accessible. This extends to make other Apple services like TV and music. And if you wait until the holidays when all devices go on sale, you'll get an even sweeter geal.
Best Buy
This is another platform that offers many options for learners in terms of saving costs. Although it has a variety of products, there are gadgets among them. The selection is updated pretty often, so you need to keep up with changes and act fast.
Dell University
If you have a .edu email address, you qualify for the Dell University store. This is an amazing way to access some of the top technology at a reasonable price. You can get coupons here too, and use them in the usual Dell store as well. To make it even better, Dell allows coupon stacking. So with some time and patience, you can get an outstanding offer on your hands.
HP Education
This is another producer that offers deals to .edu email holders. There is a great selection of tech products available, and the sales are pretty great. Sometimes you can save even up to 77% of the price, which is a great opportunity.
Lenovo
Lenovo also gives sales to learners and educators. Usually, you'll get 10% off any device you want to purchase. You can verify your account with ID ME and enjoy all the benefits available. Lenovo gadgets are also quite affordable.
Logitech
If you already have a Unidays account, you can get 25% off Logitech devices. This is an outstanding deal, so be sure not to miss it.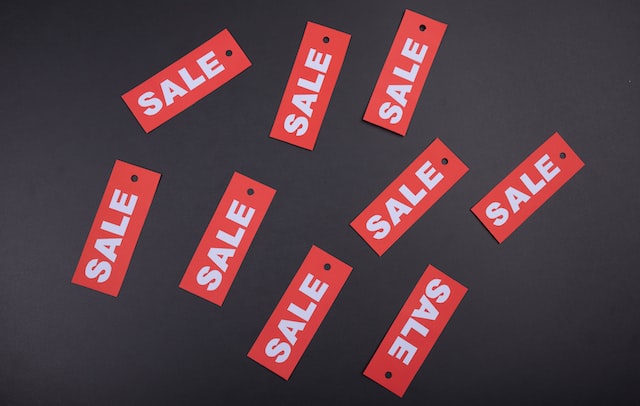 Microsoft
Like other brands in this list, Microsoft is ready to help learners and educators. The common sale is 10% off a huge array of products, from devices to accessories and software. For example, Microsoft Office 365 Education is available completely for free. This suit covers all students' needs because it has Word, Excel, OneNote, Teams, and PowerPoint.
Samsung
If you like Samsung devices, you'll be happy to know that the company offers up to 30% off to learners and educators. This includes laptops, smartphones, gadgets, and tablets. So students can find almost any device they like at a better price here. There are also seasonal offers and bundles you can check out.
In Summary
Often the case, all you need to do to get a great deal is to verify your student identity and look for offers online. Students can log in with one of the services that work on a multitude of platforms or go directly to a tech company's website.
All huge technology brands deliver amazing offers for learners and educators. So you can find any gadget you need at a better price, whether it is a laptop, headphones, smartphone, or tablet.