e-xpress Interactive Software Pvt. Ltd, a leading distributor of video games software in India announces pre-orders for Grand Theft Auto: San Andreas for all Xbox 360 Users. The game play packed, with full of action-adventure is been developed by Rockstar North and is been published by Rockstar Games.The game is priced at ? 999 for Xbox 360. The game is available for pre-order with all other leading online and offline retailers in India.
Key Facts:
· Grand Theft Auto: San Andreas is the best-selling PlayStation®2 game of all time*
· Over 34 million copies sold to date, across multiple platforms including the original Xbox
· Features remastered 720p resolution, enhanced draw distance, and Xbox 360 Achievement support
Please watch the below video which gives an Introduction to the original 20-minute prologue video that highlights the action in the days before the story in Grand Theft Auto: San Andreas begins.
Grand Theft Auto: San Andreas Video
Grand Theft Auto: San Andreas is a vast open-world covering the state of S an Andreas and its three major cities – Los Santos, San Fierro and Las Venturas – Grand Theft Auto: San Andreas for Xbox 360 features enhanced visual fidelity and over 70 hours of gameplay. The story begins when; five years ago Carl Johnson escaped from the pressures of life in Los Santos, San Andreas, a city tearing itself apart with gang trouble, drugs and corruption. Where filmstars and millionaires do their best to avoid the dealers and gang bangers.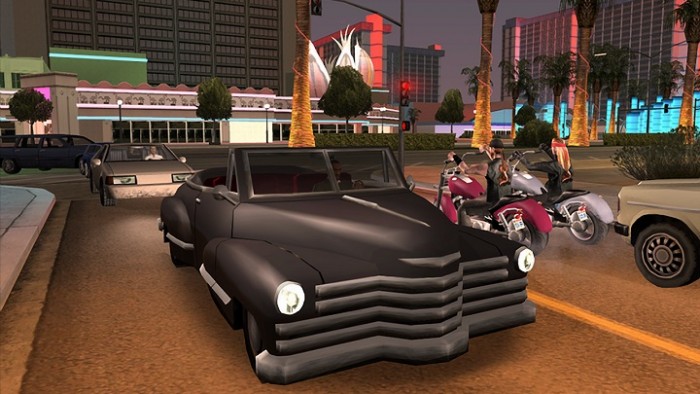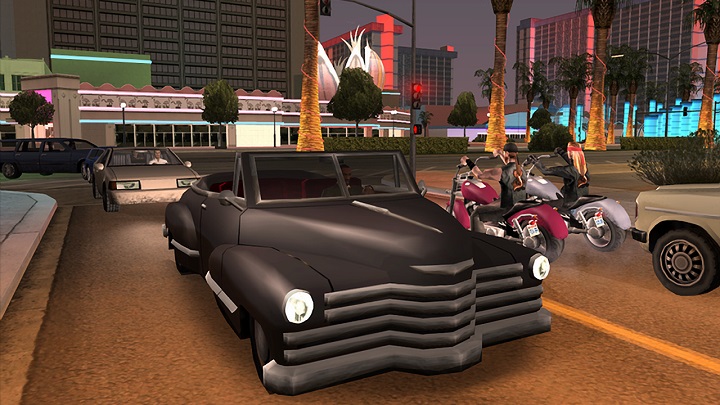 Now, it's the early 90's. Carl's got to go home. His mother has been murdered, his family has fallen apart and his childhood friends are all heading towards disaster . On his return to the neighbourhood, a couple of corrupt cops frame him for homicide. CJ is forced on a journey that takes him across the entire state of San Andreas, to save his family and to take control of the streets