First to market a most lethal combination, Dell in India has announced, the launch of the new Inspiron series, now equipped with AMD Ryzen™ Processor with Radeon™ RX Vega Graphics. The Inspiron 15 (5575) is the latest additions to Dell's portfolio of mainstream performance notebooks, powered by AMD Ryzen™ to deliver split-second responsiveness and an incredibly fast and reliable performance.

Dell's line up of notebooks in 2018 prioritise an immersive experience, delivered by an irreplaceable backbone that is the latest AMD Ryzen™ processors. A sophisticated design in a striking aluminum finish, along with an array of options to deliver a fully immersive & elevated entertainment experience, the Inspiron 15 (5575) is a sure shot head turner. With consumers turning to their laptops for viewing high definition content on larger screens, there is no looking away with the stunning anti-glare HD and FHD display, available on the Inspiron 15 (5575). The machine incorporates features of the exciting CES 2018 launch – Dell Cinema – with built-in speakers tuned with Waves MaxxAudio® Pro software and advanced processing to deliver studio-quality sound as well as a lag-free video streaming experience with SmartByte, a connection optimizer solution that prioritizes video streaming ahead of other network traffic for uninterrupted entertainment.
Commenting on the launch, Mr. Alen Joe Jose, Product Marketing Director, Consumer & Small Business, Dell, Indiasaid, "The combination of Dell and AMD Ryzen will be a game changer in the category of mainstream notebooks. AMD brings a legacy of high performance computing, graphics and visualization technologies and with this league of Ryzen's powerful processing capabilities, personal computing will be more enjoyable. These are exciting times – as users demand more out of real entertainment, an immersive experience and responsive performance. We've got it all!"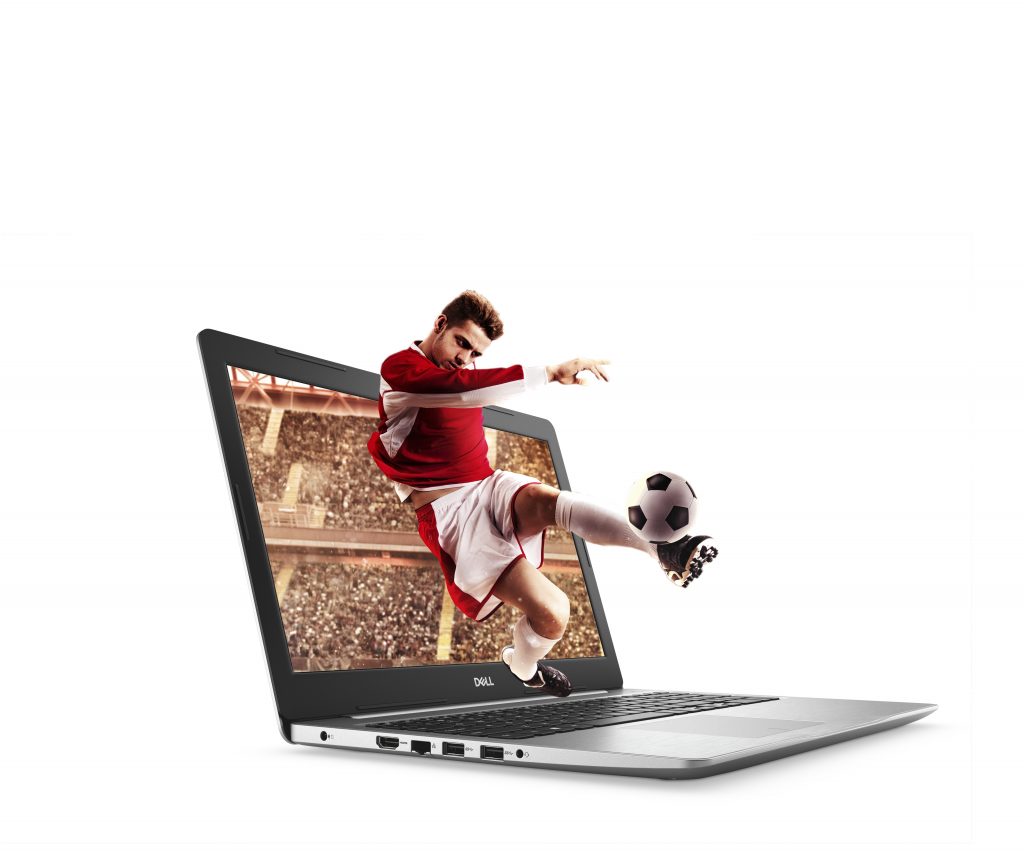 Key features of Inspiron 15 (5575)
Revved up by Ryzen™ 7 2700U Mobile Processor with RadeonTM  RX Vega10 Graphics, Ryzen™ 5 2500U Mobile Processor with RadeonTM Vega8 Graphics and Ryzen™ 3 2200U Mobile Processor with RadeonTM Vega3 Graphics, the world's fastest processor delivers best-in-class performance
Thinner at just 22.7mm thick and 2.2 Kgs in weight it's the new benchmark in the mainstream notebook space
Offers up to 7 hours 26 minutes of Mobile Mark 14 battery life with DPST enabled, when equipped with AMD Ryzen™ 3 2200U Mobile Processor with RadeonTM Vega Graphics
HD and FHD anti-glare screen displays that deliver an ultimate viewing experience
Waves MaxxAudio®Pro, a professional-grade control panel with enhanced audio controls and fine-tuning that brings bliss to ears;
SupportAssist, a Windows based software program that automates support from Dell by identifying hardware and software issues. Support Assist notifies customers when an issue is detected;
SmartByte, a software that detects, prioritizes, and delivers video packets ahead of other network traffic, so streaming video and web calls run smoothly. With SmartByte, one can now experience less buffering and better resolution with this network optimizer.
Available in Platinum Silver, Sparkling White, Recon Blue to add vibrancy to everyday work
Pricing and availability
Dell Inspiron 15 (5575) is now available for purchase in India at a starting price of INR 38,990 for R3 and INR 49,990 for R5 on www.dell.co.in. It will be available across the country on Dell exclusive stores and large format retailers from 25thApril 2018 onwards.