Optimize the best Notion templates for productivity – an efficient and user-friendly way to supercharge your Notion experience!
Our favorite productivity program, Notion, can be upgraded to become a true powerhouse with the help of Notion templates, which are both effective and simple to use. There are a plethora of Notion Templates available, and more are being added daily. Notion Templates are components for your Notion workspace that have already been constructed and may be quickly imported. Simple one-page cheat sheets to comprehensive all-inclusive company solutions are among their variety.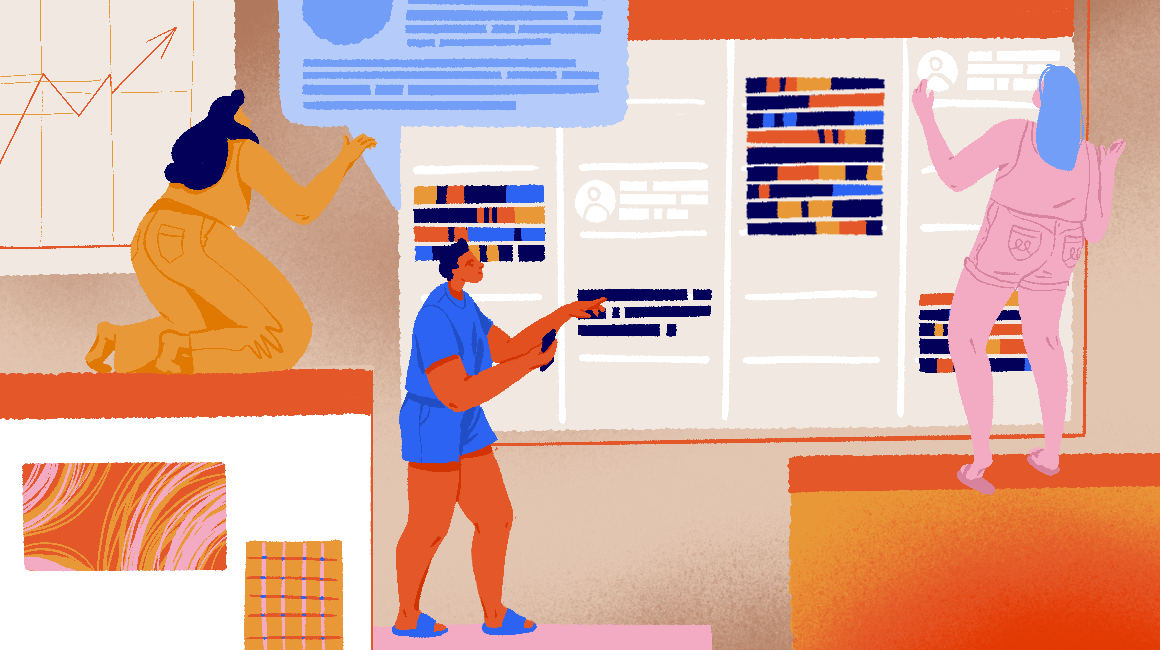 ​​It's simple to launch a task manager, budget tracker, or personal wiki thanks to special blocks like embedded spreadsheets, databases, calendars, and kanban boards. However, Notion's limitless adaptability can be frightening. Every workspace is initially empty. Here is a compiled list of 10 fantastic Notion Templates for business, wellness, organizational learning, CRM, prioritization, and scheduling to help you be as productive as possible. All of these Notion Templates are free.
Your favorite books can be saved, organized, and given summaries in the Notion Library. Users can rank finished novels and sort their books by category, genre, or language. A dictionary is included in the Notion Library template to help users who have books in different languages expand their vocabulary.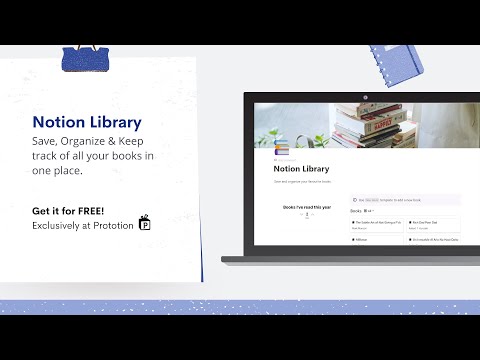 It is possible to organize calendar events, to-do lists, daily schedules, tarot card databases, and horoscopes, besides other things, using the Aesthetic Home Dashboard template. It has a documentation block with sections for Weekend Plans, Movies and Shows, and Daily Routines, enabling users to keep track of movies they've viewed as well as the movies they have in their queue. A music playlist that plays directly from Spotify is among the other noteworthy features. You can link your preferred playlist to your dashboard. It also contains a Wishlist, a calendar to monitor upcoming activities, and a to-do list that separates completed chores from undone tasks.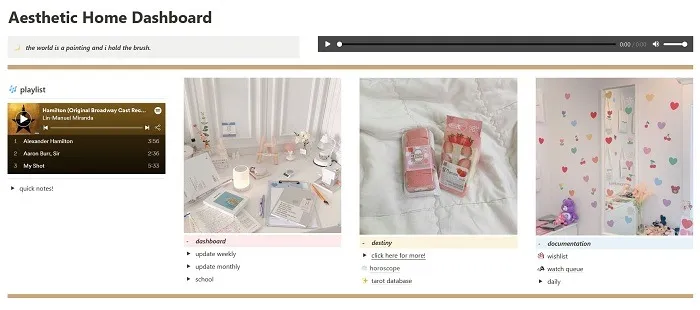 Individuals and teams can update how they feel and check in on their activities using the Work Burnout Detection Tool. This template aids in monitoring, identifying, and noting actions that lead to burnout. It also offers helpful advice on how to control stress, lessen burnout, and eventually increase productivity. Its unique color mood chart makes it simple to monitor the wellbeing of your staff. A message is issued at the completion of each check-in to identify the cause of burnout or alert users to potential burnout risks. The template provides aggregated data about burnout risks in a team.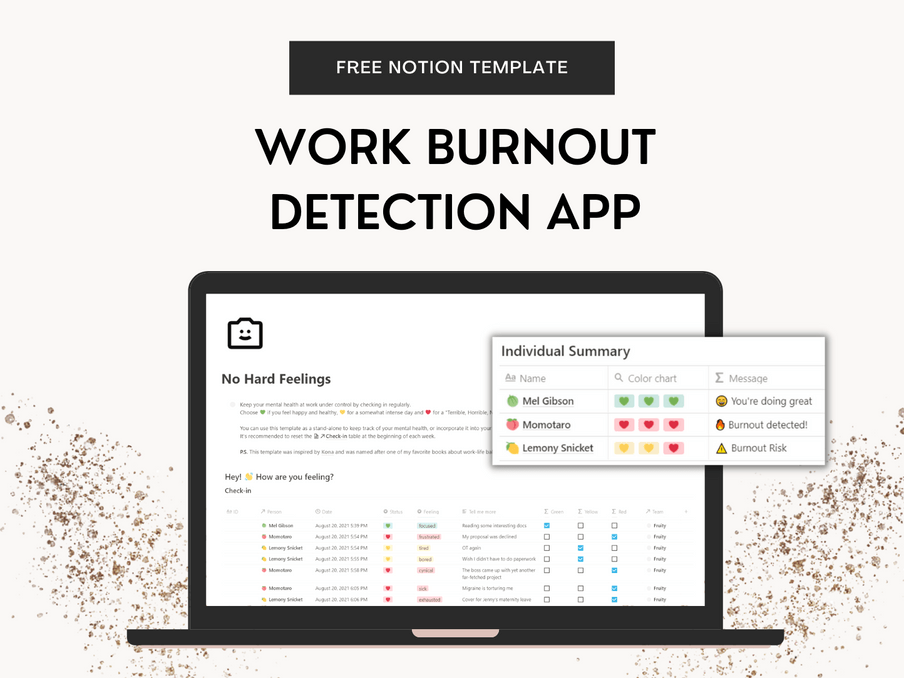 You May Like to Read: Best Widgets for Notion You Don't Want to Miss
The Student Hub Notion Template can help you stay organized whether you're a traditional or online student. You can use this template to keep track of crucial due dates, gatherings, tasks, and projects. The Student Hub Notion template additionally organizes your activity into cycles, subjects, and tasks, enabling you to schedule calendar alerts for task due dates. Additionally, it contains capabilities that let you add sticky notes and inspirational words to help you succeed in your educational endeavors.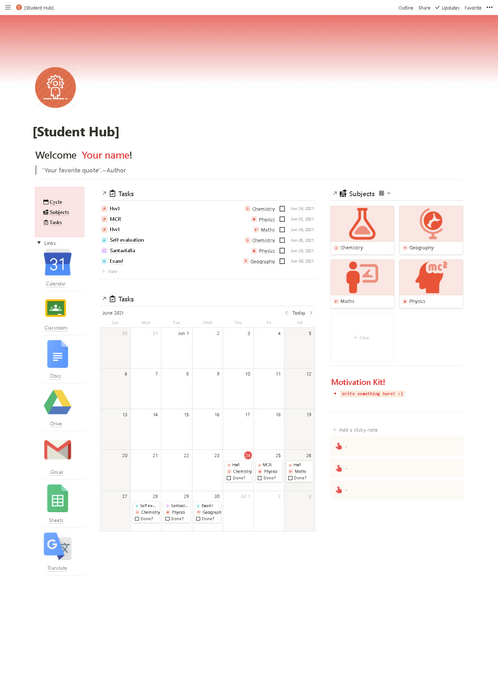 The Work Week – To Do Lists for Work template helps you organize your various tasks into distinct parts, which boosts your productivity. Daily and weekly chores are organized in this simple template by category, significance, deadline, work, and status. It includes a section for jobs that have been postponed or given lower priority.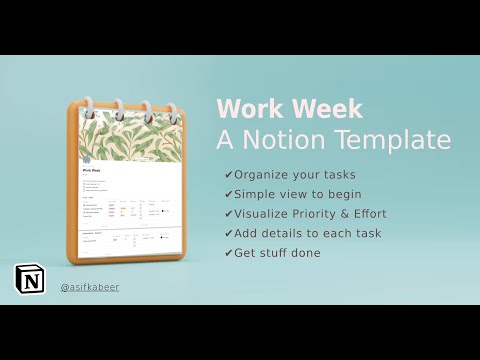 You may plan, arrange, and manage your collected content ideas with the Content Engine. This template can be used by both individuals and teams to record their ideas and progress them through the implementation phase in an organized manner. You can use the template to separate content for multiple platforms and tag concepts that have been accepted, are being worked on, are being reviewed, or have been finished. Your items can also be arranged by to status, assignee, or deadline.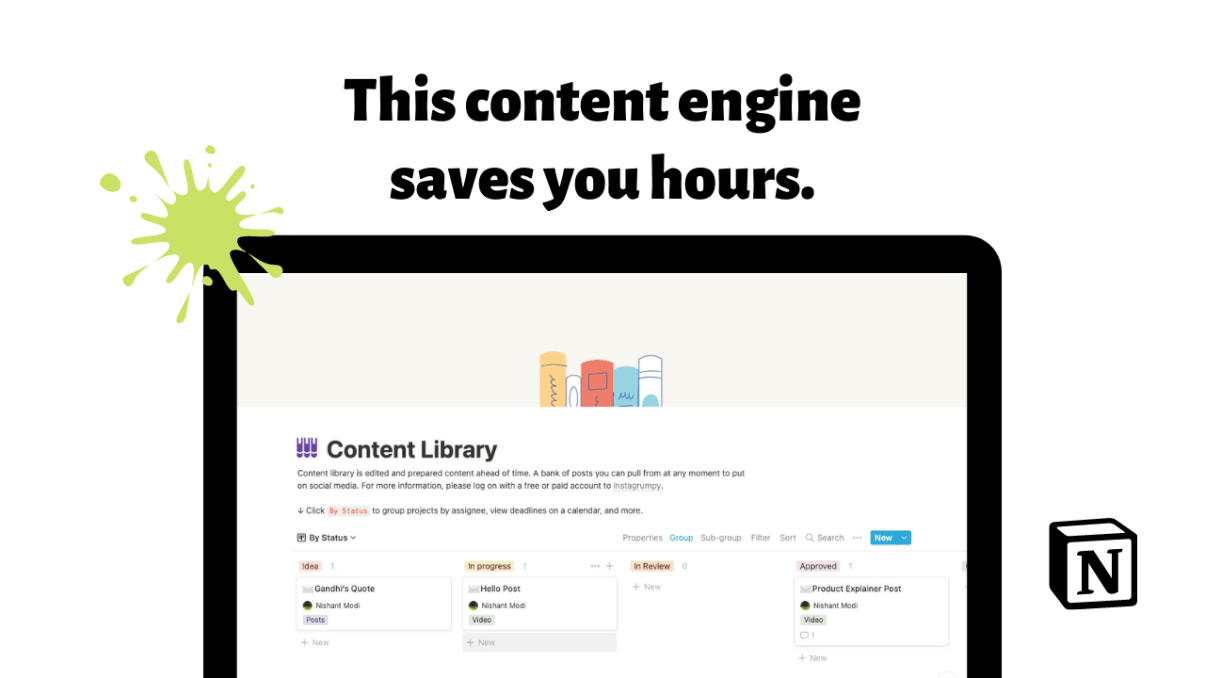 The Strategic Marketing Plan makes it possible for you to organize your organization by outlining the crucial components of effective marketing campaigns. It has columns for your brand promise, mission, target market, core values, elevator pitch, and any other information that is particularly significant to your brand. Create input-driven monthly, quarterly, and annual goals to monitor your progress, and employ priority lists to maintain important activities in sight.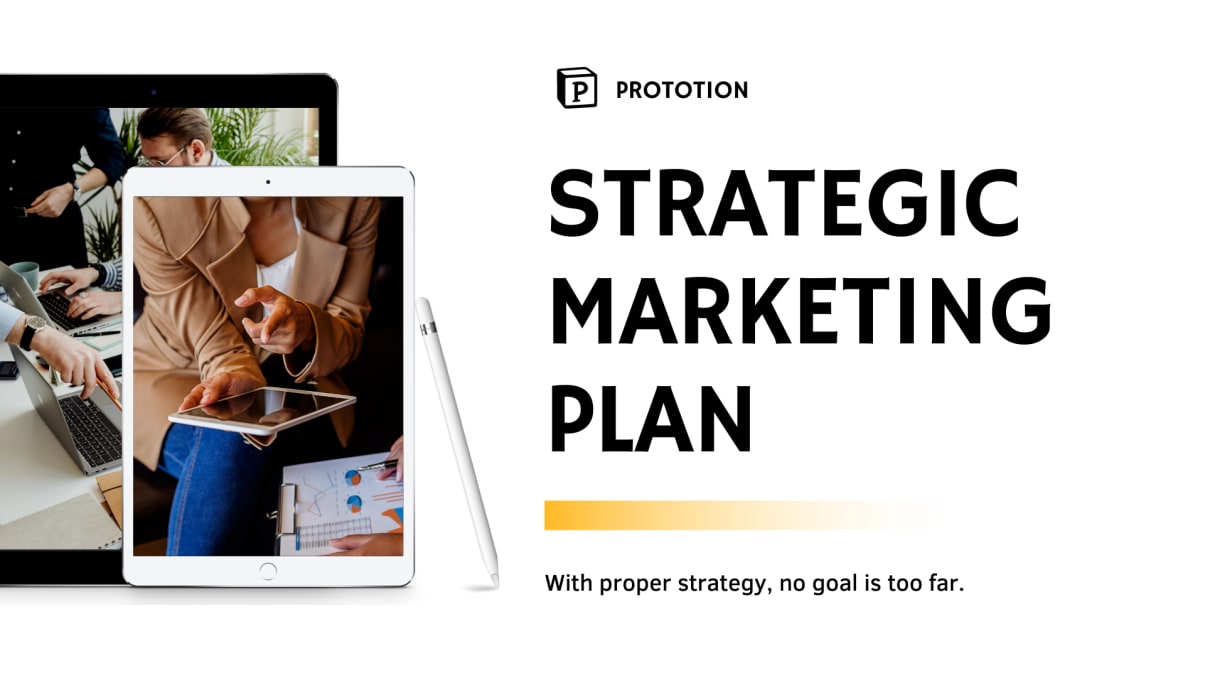 With Media Tracker, you can keep track of television shows, movies, books, podcasts, and any other kind of media you can imagine. The Media Tracker template proves to be a fantastic tool for monitoring and documenting the media you consume thanks to the usage of tags like "completed," "next," and "listening," as well as a "Notes" section for scribbling down relevant notes.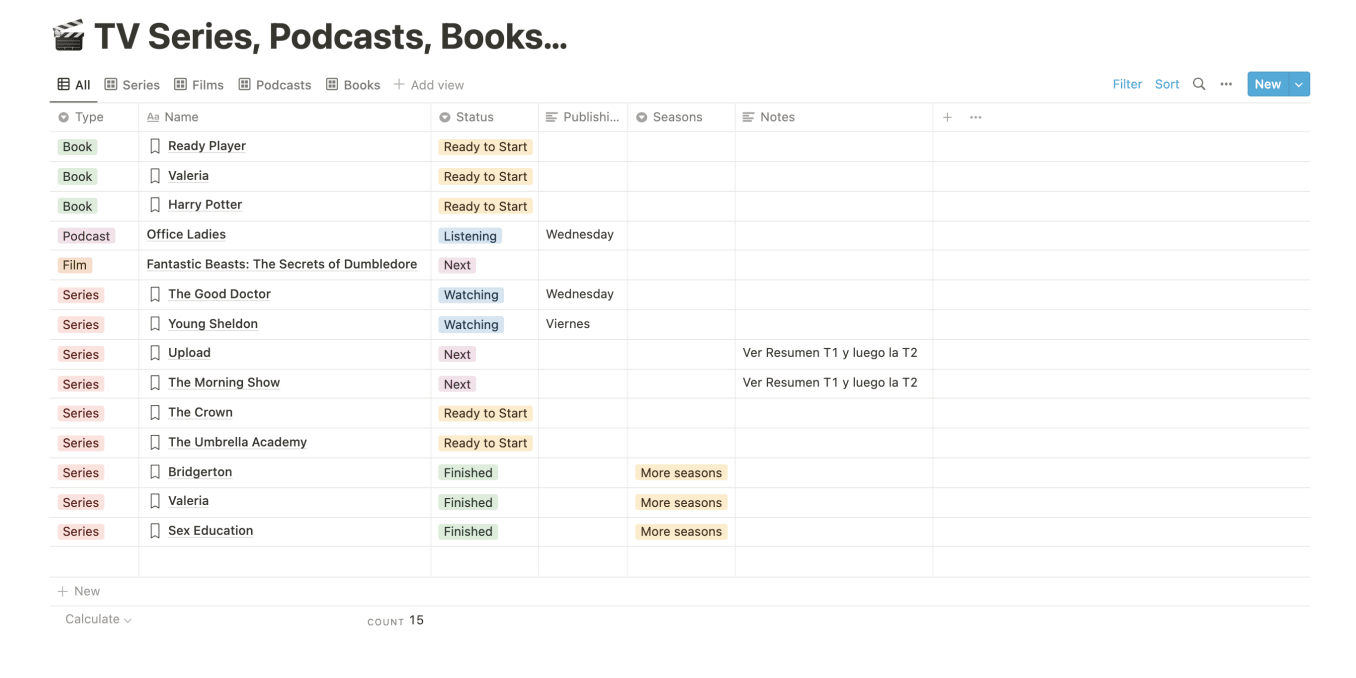 Instead of multitasking, the Flowtime Technique Dashboard improves concentrate on one job at a time to increase productivity. It has a timer that tracks the amount of time spent performing tasks and a notes notebook for keeping track of productivity routines. The template comes with a task tracker that allows you to keep track of productivity as well as tasks, start and end times, interruptions, break times, and work duration.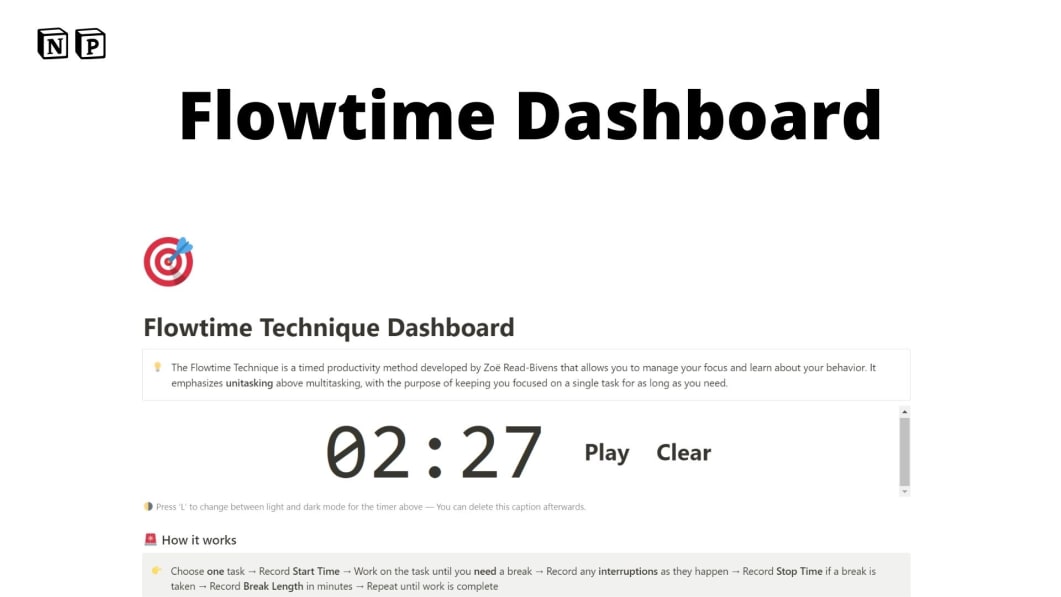 The Sobriety Hub is a mental wellbeing template that supports the transition to sobriety by keeping track of sober days to mark the significant achievement. The Sober Hub was created by the template's designer as a tool to help people on their sobriety journey. It includes columns for trigger notes, therapy advice, a medication schedule, coping strategies, a habit journal, an addiction log, and a workable crisis plan.
Next related read: The Best Notion Templates for Students 2023
We trust you found our blog on the "Best Notion Templates for Productivity" insightful and valuable in enhancing your Notion experience. Here's to a more productive you!