With just two weeks to go until the 9th August deadline, the Zayed Sustainability Prize has issued a call-out to organisations and schools to submit their entries for the annual global award.
This year, the Prize broadened its mandate to align itself with the United Nations Sustainable Development Goals and the UAE's developing national agenda. The awards now recognize innovations in the sustainability categories of Health, Food, Energy, Water and Global High Schools.
Commenting on this year's submissions process, Dr. Lamya Fawwaz, Director of the Zayed Sustainability Prize, said, "While we have witnessed many outstanding achievements over the past 10 years, we are excited that under the Prize's new format, interest in the new categories of health, food and water have been reflected in the volume of responses we have received. That said, we would like to encourage those with a sustainability solution at hand to apply for the Prize."
The prize looks for solutions across all categories to be innovative, impactful and inspirational; however organisations must demonstrate an existing and operational sustainability solution whereas high schools are able to submit a concept or idea for a project proposal that they will develop within 12-24 months.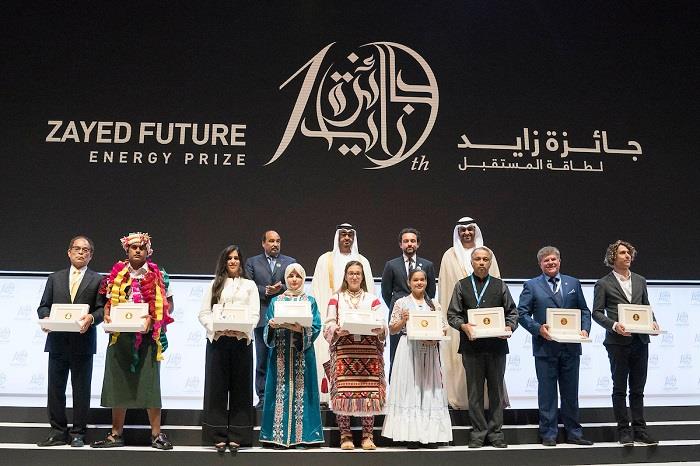 Each category has a prize fund of US$600,000 for winners to invest in and continue developing their sustainable solutions. The Global High Schools category is split into six winners, one per world region, with each of the six winners eligible for up to US$100,000 in project funding.
For more information on how to submit an entry, go to www.ZayedSustainabilityPrize.com
About the Zayed Sustainability Prize
Established by the UAE leadership in 2008 as the Zayed Future Energy Prize, the Zayed Sustainability Prize is a global award inspired by the environmental stewardship and global sustainability legacy of the UAE's founding father, the late Sheikh Zayed bin Sultan Al Nahyan.
Culminating in an awards ceremony, held annually during Abu Dhabi Sustainability Week, the Zayed Sustainability Prize invites pioneers from around the world to be part of a growing community of innovators, committed to developing impactful solutions and accelerating the development of projects that serve people across the world; for today and for future generations to come.
For more information, please visit www.ZayedSustainabilityPrize.com or go to our social media platforms on, Twitter, Facebook, Instagram, YouTube.