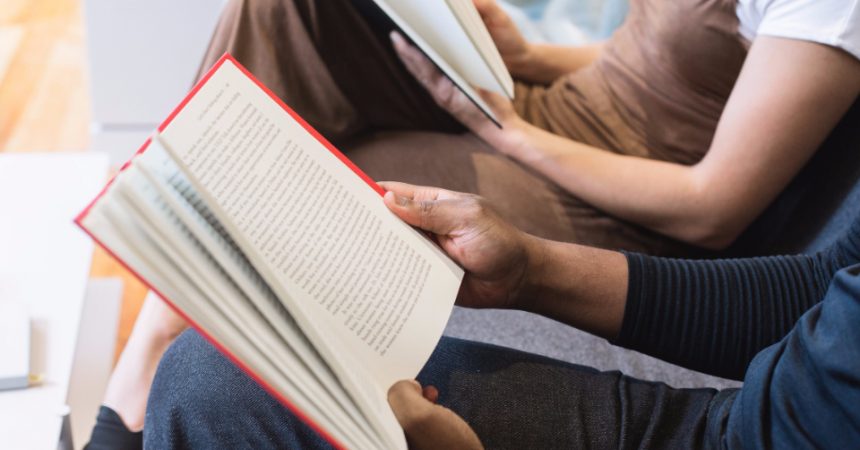 Key to Getting Into Ivy League Universities – 'Start Early'
Manya – The Princeton Review organized 'The Global Admissions Connect with Admissionado', a specially curated platform for students to reach their dream university abroad. The event witnessed participation from over 200 students from the leading schools in Delhi-NCR. The event saw sessions by eminent speakers like Mr. Colin Pfeiffer, Consultant, Admissionado & alumni of Princeton University & The University of Chicago Booth School of Business, along with Sarish Kasat, Director of Business Strategy and Development, Admissionado & alumni of Vanderbilt University. Having experience in mentoring students to lead them to their dream Ivy League Universities like Harvard University, Cornell University, University of Pennsylvania, Yale University, Columbia University, Dartmouth, Brown University, Princeton University, Colin & Sarish presented the 'No nonsense guide to elite Undergrad & Grad admissions for Indian applicants'. The experts shared insights on the admission process, application elements and share the approach for building the application.

Collin Pfeiffer spoke to the students about the role applications play in getting closer to their dream university & emphasised on the importance of reflecting their future potential in their applications. He also stressed on the importance of essay writing which plays a crucial role in determining the candidate's ability to face the Board. Furthermore, he stated that the applicants should start their preparation early as it differentiates excellence from mediocrity. Whereas Sarish Kasat, in his session shared in-depth information on the step-by-step application process, insights on the interview preparation and the importance of showcasing the forward-looking learning hunger during the interview.

On the completion of the first session of The Global Admissions Connect with Admissionado series, Aradhana Mahna, Co-founder and Managing Director, Manya – The Princeton Review said, "This was the first session of the series and it was exciting to witness such a tremendous response from the students. We are looking forward to the upcoming editions of the sessions in Hyderabad, Chennai and Bangalore to guide students to reach top universities across the globe for higher education."

Manya is recognised as an institute of repute for empowering higher education aspirants in their quest for excellence and global careers. Post the sessions, students were seen interacting with the experts to further enhance their knowledge about the admissions process of universities worldwide.

Sampriti, an attendee who has recently completed her 12th standard, found the session informative and enriching and she said it broadened her horizon towards overseas education. The most informative part of the session according to her, was the essay writing which was explained well by Mr. Colin. Aman Khedia, another attendee who is currently pursuing Bachelors in Finance thought the session gave me a holistic view of the application process. He learnt it's not just about hard work but also about smart work. The session helped him in busting a few myths especially about the Letter of Recommendation.

After the successful Delhi edition, Manya is further taking 'The Global Admissions Connect with Admissionado' across 3 metro cities – Hyderabad, Bangalore and Chennai on 10th & 11th July, 12th July and 14th July respectively.

Manya's mission of 'Aspire Higher, Achieve More' has translated into several of their students leading the score parade in qualifying tests such as GRE, GMAT, SAT, ACT, TOEFL, IELTS amongst others and getting admits from top universities such as Harvard University, Carnegie Melon University, Georgia Tech University, Urbana Champaign, Columbia University, UT Austin, University of Michigan and many more. Manya services over 45,000 students annually and is proud to partner with more than 45 highly reputed academic institutions across the country of the ranks of SRM University, VIT, TISB, Doon School, Welhams, etc. in handholding and guiding students on their goals of pursuing a higher education abroad.

Manya, today caters to the new-age learners by providing high-quality programs with required flexibility and self- learning tools that are the result of years of research as more and more students can benefit from the service, which impacts their plans of obtaining higher education.

Get updates on the upcoming sessions on our twitter handle @manya_group #GatewaytoGlobalCareers
About Manya Education Pvt. Ltd.

Manya is the largest partner of The Princeton Review (TPR) and excels in providing comprehensive solutions to higher education aspirants seeking quality education in India and abroad in various fields. Since its inception in 2002, Manya is providing guidance to students through the entire journey starting from test preparation, short listing of schools, developing a competitive application strategy, interview prep and visa services and is spanned across 50 centres across 23 cities in India.

About The Princeton Review

The Princeton Review is a global education company offering test preparation and admission services for more than 36 years. With operations in 23 countries, The Princeton Review has been the preferred destination for students looking to make their study abroad dream a reality.

About Admissionado

Admissionado is a global applications consulting company specializing in helping students gain admission to top undergraduate and graduate universities around the world. We pair highly motivated applicants with our experienced team of Ivy League consultants, admissions experts, and essay specialists. Our process, developed over a decade and 30,000+ applications, is unparalleled and gets results.