[paragraph] UNSW's recent India Open Day Event was organized at Mumbai, where key faculty members of the university offered the first-hand look at the range of higher education opportunities and career tracks on offer at one of the top-ranked teaching and research institutions in the world. This flagship event is an intensive outreach program aimed at prospective students from India who're interested in studying at the University of New South Wales, Sydney, Australia.[/paragraph]
[paragraph]We had a chance to interact about business practices, skills of the future and global education scenario with Dr. Tracy Wilcox, Academic Director for Postgraduate Programs in the Business School and a senior lecturer in business ethics, sustainability, and management. [/paragraph]
[spacer style="1″]
How is the current business industry scenario in India compared to the global one?
What I find in India is there is a lot of diversity in terms of regions, geography but most importantly there is diversity in terms of talent and skills within the people that are working in particular industries. But what I think is really fantastic about the Indian business sphere is Dynamism, and that makes India an excellent space to do business.
It's often quoted that 'one must be absolutely ruthless to survive and thrive in business.' What's your opinion on the same?
I absolutely disagree with that statement, even though many people think and act according to the concept that 'it's a jungle out there and you've to be the fittest to survive in business'. That's the wrong way to build a sustainable business.
For businesses to thrive and people to flourish we must co-operate, collaborate and build a future together. Any business at its core is about the people, but sometimes we get caught up so much about the economy that we forget about the society and the community.
In my opinion, the economy serves the society and not the other way around.
Exactly! but even influential people like Mr. Robert Kiyosaki who has invented the game of the monopoly, firmly push this concept of 'Survival of the fittest'?
I think this idea needs to be seriously questioned, even Adam Smith who is so-called the father of Economics, was actually a philosopher. And he said businesses exist to serve the general welfare and he did not say anything about killing the competition. And if we think about the world he was in the 1700s, the world has changed a lot since then with globalization.
A lot of people have started questioning that taken for granted assumptions that you have to be reckless, and I certainly don't want to live in a world where everyone is reckless, and I think no one wants to live in such a world. We should always focus on building a better future for everyone.
Has UNSW started new streams in business learning, as the industry is changing at such a rapid pace compared to 50 or 100 years ago?
We certainly have started new streams that fulfill the need of the rapidly changing industries such as Fintech (Cryptocurrency Blockchain etc.)and Business Analytics. We have both undergraduate and specialization courses in all the mentioned streams, and we have stared a new specialization in Global Sustainability and Social Impact that deals with changing the world in a positive way we also have specialization in Innovation and Entrepreneurship. Our innovation center at the university is quite strong that additional programs on lean canvas, design thinking and many others cutting edge ways of thinking.
We also help the student develop their own career journey, and develop their employability skills. If we look at the World Economic Forum's Report on Skills of the Future, it's not the technical knowledge. They have talked about skills such as Creativity, Problem Solving, Critical Thinking, and Collaboration. Your creativity can go up by collaborating, and UNSW is highly focussed on students to provide the right tools and opportunity to be ready for the same.
We're in a world where developed nations such as the USA, UK or Australia is technology and innovation-centric but lacks labor, on the other hand developing nations like China and India have a huge working population and less innovation happening. How do you think we can bridge this ever-increasing gap between manpower and tech?
I am a strong believer that education is the only medium to bridge this gap and many research studies and analyses support that. Education transforms the quality of life and can offer better jobs for the population across the globe.
But what about this newly growing concern about the technology itself taking over the jobs?
I think at this point there is a lot of uncertainty about which jobs will be replaced by technologies such as artificial intelligence and machine learning. From what I have studied and read, you are always going to need humans to make this collaboration happen. And AI is not perfect, when it makes one mistake, it can magnify that mistake and repeat those mistakes. Unlike humans, AI can not self-correct itself, and we have this amazing capacity as humanity working things out. And when I see this among our students and my own children, I feel quite optimistic about opportunities.
[spacer style="1″]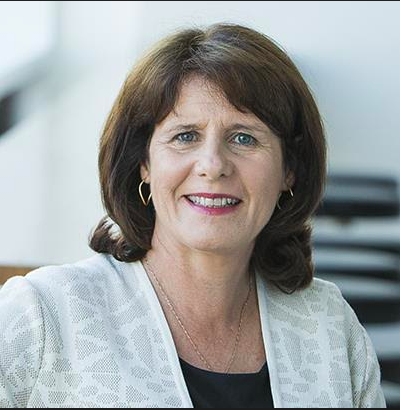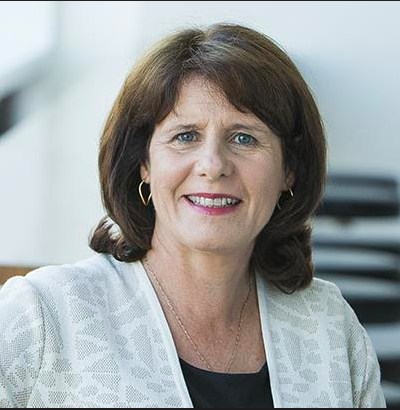 About Dr. Tracy Wilcox
Dr. Tracy Wilcox is the Academic Director for Postgraduate Programs in the Business School and a senior lecturer in business ethics, sustainability and management. Tracy is passionate about business ethics and sustainability education and she has received several teaching awards for her work in this field including the Bill Birkett Award for Sustained Teaching Excellence.
[spacer style="1″]