Are you thinking about getting an online degree? Online education is becoming more and more popular each year. It offers students many benefits, such as convenience and flexibility. However, online education also has some drawbacks you should consider before deciding. In this blog post, we will discuss the pros and cons of online education so that you can make an informed decision about whether or not it is right for you. Let's start with the pros.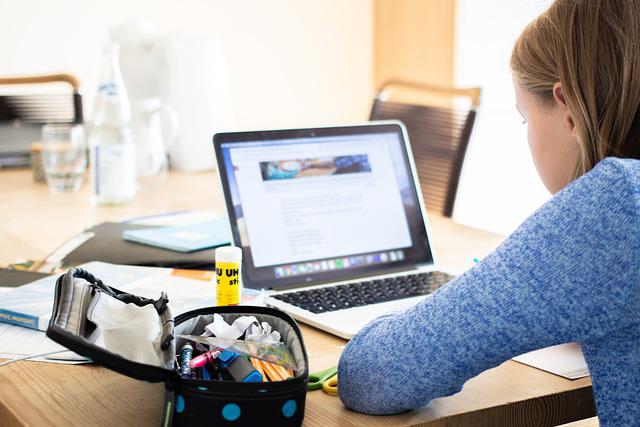 Convenience
Convenience is one of the biggest advantages of online education. You can attend class from anywhere worldwide as long as you have an internet connection. This is especially beneficial for students who have busy schedules or live in rural areas. You can do all things at your flexible time, making studying around work or other commitments easy.
Besides this, you can make payments or ask for refunds with a few clicks. For instance, requesting a refund from Udemy is as easy as following the simple steps on their website. You only need to file your claim on time and follow the procedures. You will have your refund in no time. You can do this in the comfort of your home or office.
Flexibility
Another advantage of online education is that it is flexible. Most online programs offer asynchronous learning, allowing you to access course materials and complete assignments on your schedule. This is an excellent option for students with work or family obligations that make attending traditional classes difficult.
With flexible learning, students can study at their own pace and take as long as they need to complete assignments. This type of learning is also beneficial for students who learn best independently or want to move through material quickly. For instance, if you are a fast learner, you can complete your degree in less time than it would take if you were attending classes on campus.
Cost-Effective
Online education is often more affordable than traditional colleges and universities. Online schools do not have the same overhead costs as brick-and-mortar institutions. Additionally, many online programs offer credits for life experience, saving you money on tuition.
There are also many scholarships and grants available specifically for online students. You can search for these scholarships on websites like Fastweb and Scholarships.com. Be sure to also check with your chosen school to see what financial aid options they have available.
A Broader, Global Perspective
When you learn online, you can connect with students and instructors from all over the world. This can give you a broader perspective on different cultures and viewpoints. In addition, online learning can benefit students who want to learn about other countries but cannot travel abroad.
For example, if you are interested in studying history, you can take an online course that covers a specific period or region that you are interested in. Or, if you want to learn about a different culture, you can take an online course offered by a school in that country.
Now that we've discussed some advantages of online education, let's look at some disadvantages.
Lack Of Interaction
One downside of online education is less interaction with instructors and classmates than in traditional classrooms. This can make it challenging to get feedback on your work and progress in the course. Additionally, you may not have the opportunity to build relationships with your classmates.
This can be a problem if you learn better by interacting with others or need help understanding the material. However, there are some ways to overcome this obstacle. For instance, many online programs now offer live lectures or discussion forums where you can interact with your fellow students.
Requires Self-Discipline
Another disadvantage of online education is that it requires much self-discipline. This is because you will be responsible for managing your time and completing assignments independently.
If you are not self-motivated, you may find it challenging to stay on track with your studies. Additionally, online learning may not be the right fit for you if you have trouble focusing or staying organized.
Tech-Savvy
To be successful in an online learning environment, you need to be comfortable using computers and other technology. This can be a problem for some students, especially if they are unfamiliar with using computers for learning.
Additionally, you will need a reliable internet connection to participate in online courses. If you live in an area with poor internet service, you may have difficulty accessing your course materials or participating in live lectures.
As you can see, there are both advantages and disadvantages to taking online courses. Before enrolling in an online program, weigh the pros and cons to see if it is the right fit for you. You can overcome most of these disadvantages with some planning and effort. And if you are self-motivated and tech-savvy, you may find online education the perfect way to earn your degree.