As many SaaS firms are now relying on cloud-hosted applications and processes to manage data, it has become even more vital for brands to become SOC 2 compliant.
This is a specific security guideline that indicates to consumers that their information is secure and safe when they use your brand. It is a voluntary process, but one that can offer a lot of benefits to your brand in terms of consumer trust, greater relations, as well as ongoing support during data issues.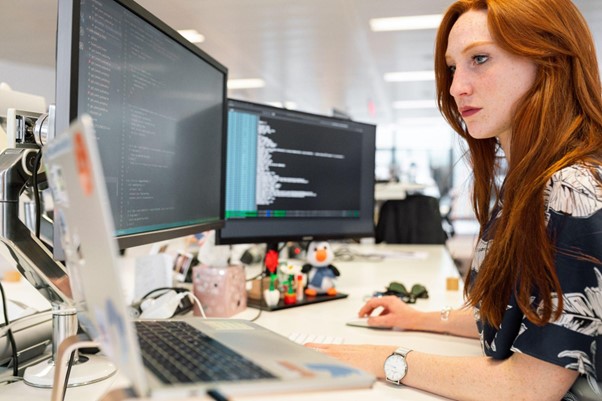 Almost all SaaS companies can benefit from becoming SOC 2 compliant, and we are going to show you how this can be done.
We are providing a checklist of processes that need to be proven to indicate to the necessary authorities that your company is SOC 2 compliant in 2022.
What Is The SOC 2 Compliance?
The SOC 2 certification not only indicates that your brand is secure and will keep user information safe, but it can also protect your brand in times of need.
Being certified in this way assures clients that their information is safe with you but also supports you during times of data leaks.
Many benefits come from being SOC 2 compliant, which has made it both a consumer demand as well as a demand from many other enterprises. Being SOC 2 compliant is now essential for your organization to succeed.
How To Ensure A Successful Compliance Journey
For your business or organization to become SOC 2 compliant in 2022, there are a set of tasks that you need to complete.
To have this certification, which indicates to users that information is secure on your platforms, you need to prove to auditors that specific security measures are in place. There is a checklist of things your brand needs to do before you can get certified in this way, which is:
Choose your compliance objectives
Identify what kind of SOC 2 report you need based on this
Define the scope of the audit you require
Conduct an Internal Risk Assessment
Perform both Gap Analysis and Remediation
Implement stage-appropriate controls based on these findings
Hire an Auditor for Readiness Assessment
Establish necessary practices to maintain this
As you can see from this list, many things need to be done within the business before you can take the SOC 2 audit. These practices can be done internally, but a licensed auditor will need to assess the progress your organization has been making as well as whether you are compliant with these policies overall.
It is best to prepare as well as you can before hiring an auditor, as not only is this an additional expense for your organization but failure to pass the audit can cause issues for your business.
Failure to provide the necessary proof of SOC 2 compliance causes exceptions which can have a permanent negative effect on the brand if not repaired in time.