Amazon has become a household name in India for the past few years. While the common people know it as the eCommerce giant, IT professionals also know it for its popular subsidiary called Amazon Web Services or AWS. If you can access different applications and tools simply through the browser, then chances are your company is using Amazon's cloud services. Known as the leader in the cloud computing market, AWS offers over 175 fully-featured cloud services used actively by over a million businesses worldwide.
As companies of all sizes across all industries are transforming their businesses every day using AWS, it makes sense to gain expertise in using AWS services. A growing number of professionals are seeking AWS training in Bangalore to step into the field of cloud computing and take their careers ahead. Such training prepares them to achieve industry-recognized AWS certifications and increase their credibility.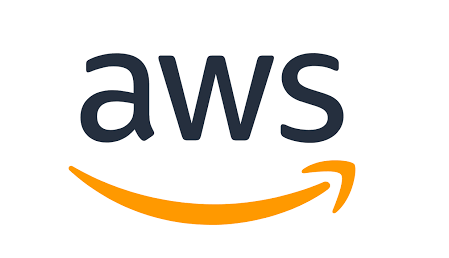 This article discusses the different career paths one can choose if they have decided to become AWS Certified.
A Look into AWS Career paths
AWS Certifications are role-based and targeted towards cloud practitioners, developers, architects, and operations roles. There are some Specialty certifications as well that are dedicated to specific technical areas. So, here are the career paths one can follow.
An Architect Role – Cloud architects are professionals who monitor an organization's cloud computing strategy. They support the application architecture and deployment in cloud environments. They design and build the cloud deployment and fulfill business goals by dealing with issues related to performance, cost, and complexity.
There are two certifications offered by AWS for the architect role. One can start with AWS Certified Solutions Architect Associate credential and then plan to achieve the AWS Certified Solutions Architect Professional. These certifications are one of the highest-paying credentials in the IT industry, with an average base pay as high as $140K per year in the US.
The Developer Role – Similar to a software developer, a cloud developer is someone who builds, deploys, and debugs a cloud application. Such professionals are skilled in core AWS services, uses, and basic AWS architecture best practices. They understand the application lifecycle management and can use the AWS Service APIs, SDKs, and AWS CLI to write applications.
Someone seeking a cloud developer role can first opt for AWS Certified Developer Associate certification, which demonstrates that a candidate is able to build, deploy, and debug cloud-based applications. Next, they can plan to take the AWS Certified DevOps Engineer Professional if they are interested in building highly automated infrastructures.
The Operations Role – This category is dedicated to system administrators – an IT professional responsible for network setup, providing a reliable work environment, annual server maintenance, and more. With reference to AWS, these professionals have a clear understanding of network technologies, experience with AWS CLI and SDK tools, and translating architectural requirements.
The AWS Certified SysOps Administrator Associate is the certification dedicated to system administrators, and it validates that the candidate is skilled in deploying, managing, and operating scalable systems on AWS. The next step is to take the AWS Certified DevOps Engineer Professional credential to learn how to design tools with the purpose of automating operational processes.
Specialty Domain – This category of certifications focuses on skills related to specific technologies like machine learning, data analytics, and networking. Here are the individual certifications that come under this category:
AWS Certified Advanced Networking – Specialty
AWS Certified Data Analytics – Specialty
AWS Certified Security – Specialty
AWS Certified Machine Learning – Specialty
AWS Certified Alexa Skill Builder – Specialty
AWS Certified Database – Specialty
Apart from the role-based certifications, there is one foundational certification known as AWS Certified Cloud Practitioner, which is designed to impart the overall understanding of the AWS cloud.
Opportunities for Cloud Practitioners in Bangalore
If anyone is asked to name one city that offers the highest number of job opportunities in the IT industry in India, then it will undoubtedly be Bangalore. Popularly known as the Silicon Valley of India, Bangalore houses almost all of the well-established software companies as well as a large number of startups. Companies like IBM, Google, TCS, Cognizant, Microsoft, Accenture, Paypal, Facebook, HP, Dell, and more hire professionals skilled in cloud technologies.
With more and more companies migrating to the cloud, the demand for professionals who have a clear understanding of cloud services and can analyze what workloads need to be moved to the cloud has increased. As such, professionals who have achieved AWS certifications are likely to be preferred by companies over non-certified aspirants. Moreover, AWS is still a leader in the cloud computing space and offers its services to a wide range of companies across the world. So, AWS certifications also open your doors to various job opportunities available in Bangalore.
Regarding the salary prospects, companies in Bangalore pay higher salaries to cloud professionals than other cities in India. For example, the AWS Certified Solutions Architect Associates in Bangalore earns an average base pay of ₹1,213,895, according to Payscale. The earning potential can increase further if your skills are coupled with a few years of experience. So, it is high time that you put your time and efforts into achieving AWS certification of your interest and pave your way to a promising career in the field of cloud computing.