Mumbai, June 1, 2015— ASUS today announced ZenWatch 2, a stylish and personalized wearable device powered by Android Wear and produced in partnership with Google. Crafted with absolute attention to detail using high-quality materials, ZenWatch 2 is a precision watch that serves as a smart companion to Android smartphones, providing wearers with timely information at a glance and letting them get things done with a simple touch or voice command.
ZenWatch 2 is designed to be a truly personal device that wearers can customize even further to express their unique sense of style. Available in two sizes and three stainless-steel case colors, with 18 different strap material and color combinations, and instantly-changeable and customized watch faces along with an app that lets wearers design their own, there is truly a ZenWatch 2 for everyone.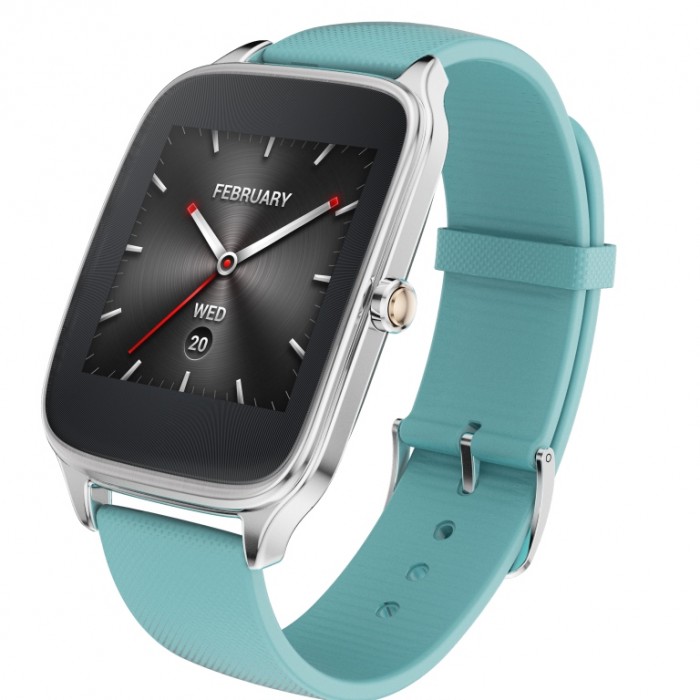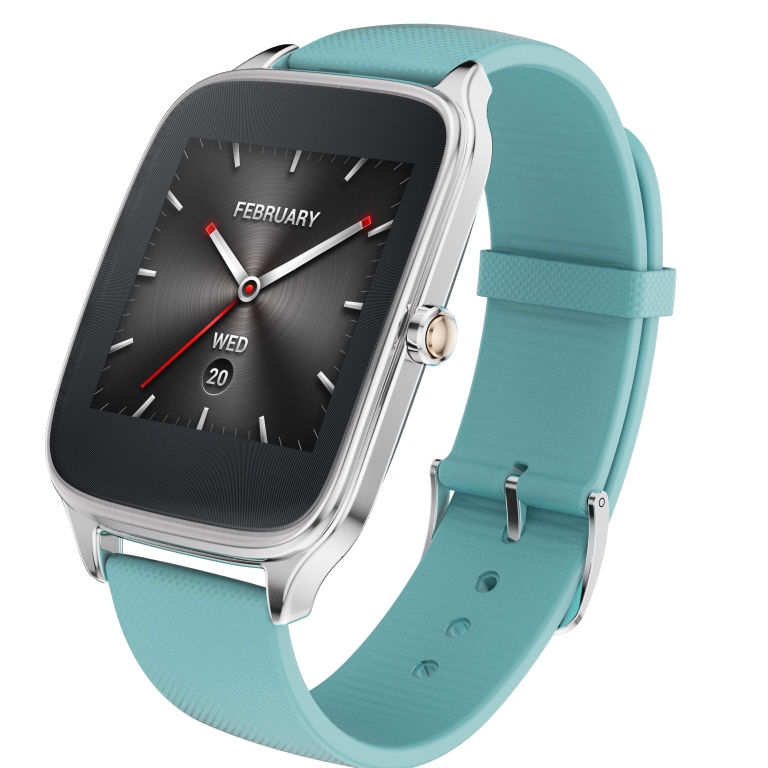 ZenWatch 2 builds upon the original ZenWatch, offering an even more refined design, an improved user experience, and the introduction of completely new functionality. ZenWatch 2 now includes a metal watch crown, enhancing the user experience by a providing new way to interact with the watch. It also comes with an all-new magnetic charger that features effortless attachment and dramatically improved battery recharge times.
Combining sophisticated sensors with all-day comfort, ZenWatch 2 works together with the all-new Wellness smartphone app to serve as a personal activity and fitness manager to help users keep their lives in balance and achieve personal fitness goals.

Also Read: Detailed Specifications of Asus ZenWatch 2 WI501Q &WI502Q
Fine Watch Craftsmanship
ASUS ZenWatch 2 continues the tradition of fine watch craftsmanship with its impeccable, detail-focused design and high-quality construction. ZenWatch 2 features a durable stainless-steel case available in two sizes —— and attractive Silver, Gunmetal and Rose Gold colors to comfortably fit anyone's wrist and sense of style. A metal crown adorns the case, echoing traditional watch styling and providing a convenient new way to interact with ZenWatch 2. The watch crystal is designed with a gentle curve for an elegant look and improved usability by providing a smooth surface for easy and responsive swiping gestures. It is made from tough Corning® Gorilla® Glass 3 for protection against scratches and damage.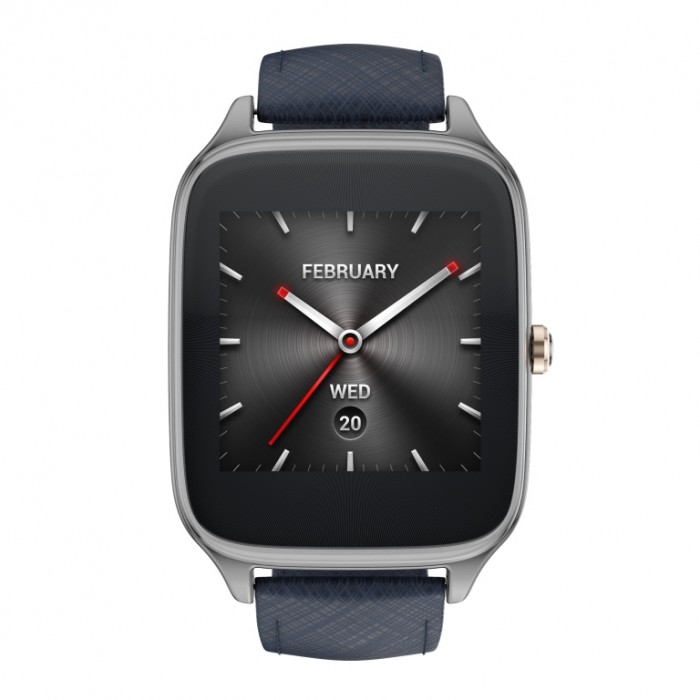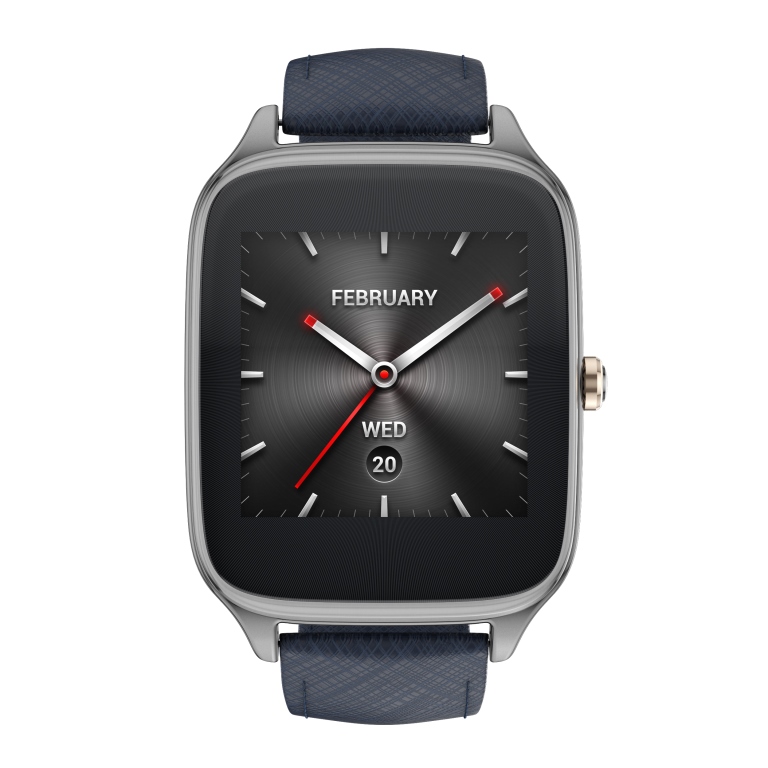 ZenWatch 2 is available with a wide-range of straps in a variety of materials and colors for further personalization. A tough yet supple rubber strap comes in Blue, Orange, Red, and Taupe colors, and is the perfect choice for athletes, people with active lifestyles, or those who like a more casual look. A soft, premium leather strap is available in Khaki, Brown, Gray, Blue, and Orange colors, providing an elegant look that fits any situation. A stainless-steel link bracelet comes in Silver, Gunmetal or Rose Gold colors to perfectly match ZenWatch 2's case colors for a bold, luxury watch look and feel. ASUS has also partnered with Swarovski® Professional to produce a gorgeous leather strap with an embossed diamond pattern and tastefully accented with Swarovski crystals.
Complementing its physical design, ZenWatch 2 comes with instantly-changeable software watch faces. The variety of available designs lets users easily customize their watch to fit any style, mood, or occasion, such as using a traditional, elegant watch face for work or a night out, or changing to a more playful design for use during leisure time. Wearers can even create their own custom watch faces in the new Watch Face Land app for a truly personal and unique ZenWatch 2 experience.
Smart Companion
ASUS ZenWatch 2 is powered by the latest version of Android Wear and serves as a smart companion for Android phones by extending functionality and providing wearers with a convenient window to view incoming calls, messages, notifications, and other important information, without having to remove their phone from their pocket or bag. ASUS ZenWatch introduced many exclusive features including deep ASUS ZenUI integration, FoneHelper, activity and fitness tracking, and Remote Camera. ASUS ZenWatch 2 improves upon every aspect of the original ZenWatch experience and offers completely new functionality that takes the wearable experience to the next level.
Enhanced Remote Camera — one of the most popular features of ZenWatch — lets wearers display their smartphone's camera viewfinder remotely right on their wrist. This frees them to take photos from creative angles where the viewfinder would be difficult to see, such as when holding the phone overhead at a concert or other crowded event. Remote Camera is also useful for group photos, letting the photographer compose the photo, release the shutter, and check the final result while being included in the shot. Remote Camera has been improved for ZenWatch 2, offering faster performance, more range, the ability to switch between the phone's front and rear cameras, and zoom capability.
In addition to software improvements, ZenWatch 2 has numerous hardware design improvements that enhance functionality and provide a more convenient user experience. With an IP67 water-resistance rating, ZenWatch 2 is designed to be worn all day, everyday, even in the shower or during exercise. An all-new magnetic charger effortlessly attaches to ZenWatch 2 and offers dramatically improved battery recharge times.
Next-gen Wellness App
Comfortable to wear all day and built with sophisticated sensors, ASUS ZenWatch 2 works together with the completely redesigned Wellness smartphone app to provide a comprehensive solution for managing fitness and overall wellness.
ZenWatch 2 is a full-featured activity tracker that provides additional tracking functionality tailored for activities such as running and cycling.
The next-gen Wellness app lets ZenWatch 2 wearers view all of their activity information in one convenient location. It displays progress towards goals as well as activity summaries with attractive graphs that are easy to interpret and analyze, and can be used to set future fitness goals.