How many times you have missed singing along with amazing KPOP tunes, just because you don't know Korean? – Well, There is a great way to see lyrics, sing along and understand KPOP music that you like named –Kpop Lyrics Plus!
KPOPLyrics Plus iOS App Review
As the name suggest, this app is designed to showcase lyrics of your favorite songs in Korean. This great apps searches for the titles and lyrics for your KPOP music and display on your device. The great part is you can select from your own music library itself but there is an in-built music library of the app developers as well as to explorer the fresh new KPOP music.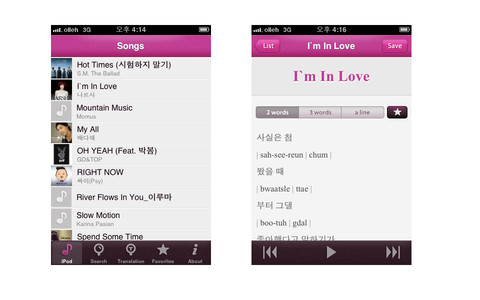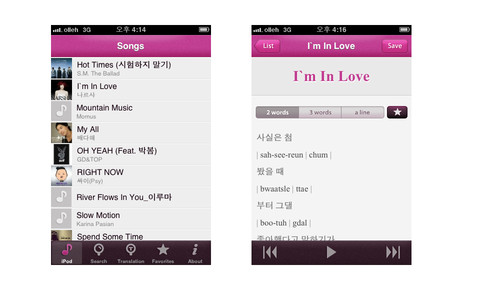 As of course, you are not an Korean user, the app displays the Korean lyrics in English alphabets on-screen that makes it easy to say the tune you are dancing to. But adding more to that, this app lets you search for the Korean to English meaning as well. This feature makes it very versatile, making your Korean vocab better and more importantly, understanding what you are listening to.
More miscellaneous features includes saving lyrics, bookmark favorite songs and meanings, save text lyrics to images and share it socially as well. This makes it easy to share what you love and save for later browsing as well.The user interface is simple and easy to use and you can quickly navigate from music, search, translation & favorites using the main menu available at all of the screens.
Overall, this app is simply perfect for those who are looking as a KPOP music companion to sing along, learn and understand the Korean music properly.
Cost: $0.99
Ratings: 5/5
Check out the following app trailer by developers to get more insights about this app –