The tradition of celebrating Diwali may be age-old. These days, it's technology more than anything else that's making cultural changes- this holds true with celebrating festive seasons as well. Here are 5 awesome Android and iOS Diwali apps to bring a new twist to the festival of lights.
Whether you prefer to enjoy your favourite lilting bhajan, to know your daily horoscope, to watch devotional movies or listening to a Laxmi Ji ki Arti on this Diwali, you can now fulfil all your spiritual needs at the touch of a button on this Diwali.
Check these top five devotional apps you need in this festive season:
iFaith App
iFaith is a spiritual offering from the family of nexGTv. Watch devotional Live TV and video on your mobile. The iFaith app is aimed offering devotional content on-the-go. It offers live streaming facility and on-demand videos from popular devotional channels such as Darshan 24, Disha TV, Powervision, Divya and Iswar TV. hrough this iFaith app, nexGTv makes you to re-instil your faith and grow devotionally and spiritually with videos/ Live channels specially selected for you.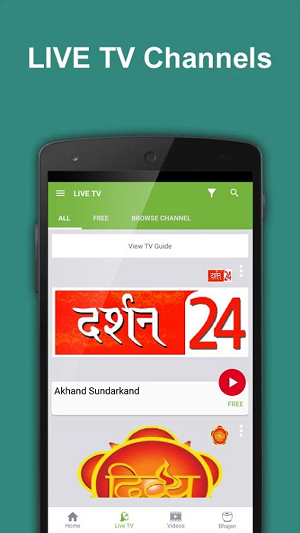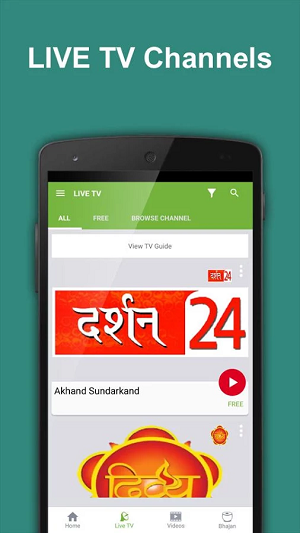 Saregama Shakti App
Called Saregama Shakti, the app features bhajans (devotional songs) by renowned artistes like Lata Mangeshkar, Anup Jalota, Jagjit Singh, Asha Bhosle, Suresh Wadkar, Anuradha Paudwal and Sadhna Sargam among many others. The Saregama Shakti app enables customers the flexibility to feel instantly re-energised by simply plugging in their earphones and tuning into devotional music at any time.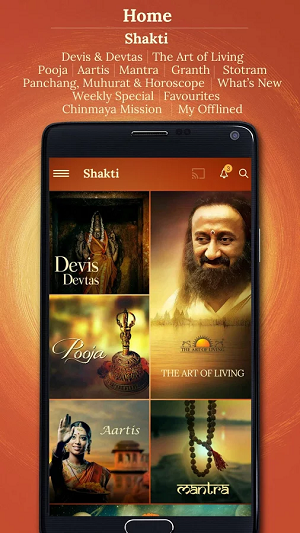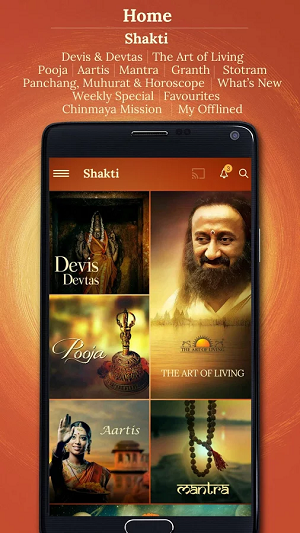 Puja app
The app provide Aarti of almost all Hindu Gods. Users can specified a God for each day of the week for worship. According to user's input the app functions and provides all the details relates to rituals. It provides slide of Gods' images with devotional music. The app is also adorned with virtual temples.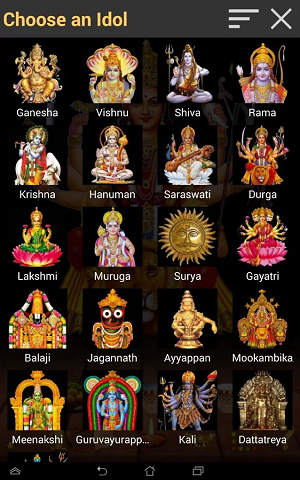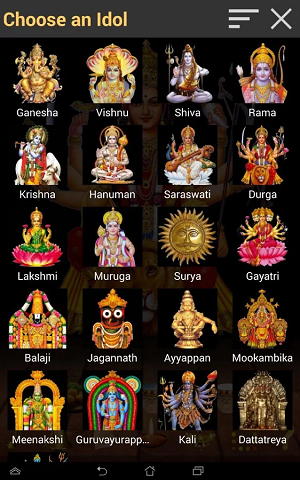 Bhajan App
Developed by Keyideas Infotech Private Limited, Bhajans app is one of the most downloaded app by the devotees. It provides devotional songs and ringtons. Also, the app is adorned with a Hindu calendar on the home screen.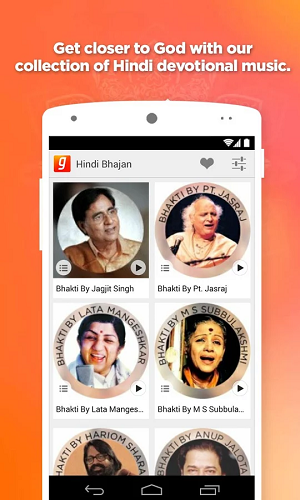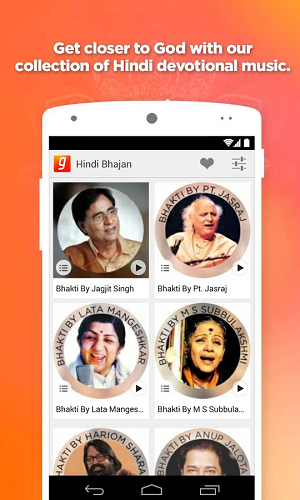 Namakoti App
The app is very useful for those devotee who enchant God's name throughout day. It counts the number of times user took Lord's name. Uses of the app is free until the count of God's name reaches 10,000.