As Android is growing its arsenal of gaming apps in the Google Play market, the gaming developers are bringing revolutionary unique games to market which are very different from the blockbuster games like Angry Birds and Fruit Ninja. One of the similar game I would like to review today is called as – Shooting Warrior Plus.
In this Android game you can take command of the troops aboard the warship Shooting Warrior and expand the empire by conquering new lands.
You can choose from different hero figures with special abilities and powers that can help you win the territories one after other.User gets a hero with his forces, which you can train thoroughly to eliminate the enemies coming in your way.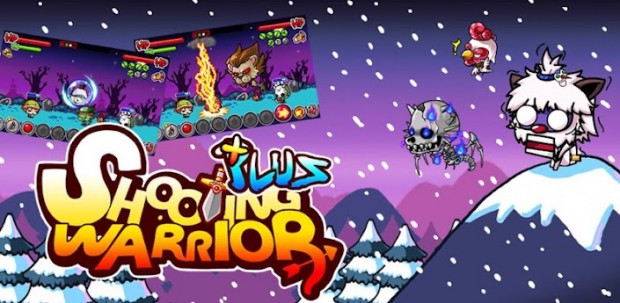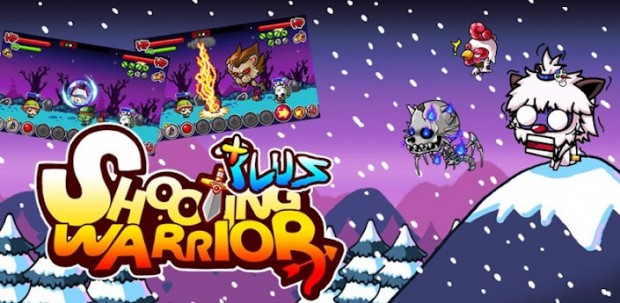 Gaming Experience
I am a play games on my Android like crazy and for longer times, that is why do not get impress easily with the overall gameplay and features.
Shooting Warrior Plus managed to get me pretty addicted for it and the overall experience was quite refreshing. It adds up really different ways you shoot the enemy, simultaneous blowing of canons and arrows by your hero and much more things that I witnessed for the first time.
9 types of soldiers with distinct skills became my favorite even more than the 3 special heroes. Soldiers can be controlled and armored according to your capacity and you can keep conquering empires with the help of them.
Because it was fairly new all over the user interface and concepts, The gameplay was very refreshing and can get you addicted to it easily.
The UI is fluid and learning curve is not very long, you can get used to its control very easily.
Ratings
I would like to rate Shooting Warrior Plus 4/5 & It's definitely worth the money!
GamePlay of Shooting Warrior Plus
To get the full understanding of how Shooting Warrior Plus works, check out the following gameplay by developers –
Download The Shooting Warrior Android Game
This supercool game is available in both Free & Paid versions but you will get more features and cash to play in game if you opt for paid one.
Download Shooting Warrior Plus (Cost $2.99)
Download Shooting Warrior Free