Have you ever had a frustration by buying books online and later on finding lowest price of the same book somewhere else? Well you can avoid it from the next time, and find books at best prices using this new android app called –ReTextbook Price Comparison!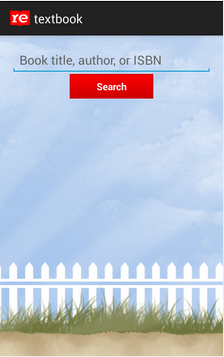 ReTextbook Price Comparison App Review
The app is a very basic but well-crafted price search engine for all types of books. It was mainly aimed for those who want to purchase textbook, but its completely open search let you browse through any genre of the book like fiction, thriller, educational and much more..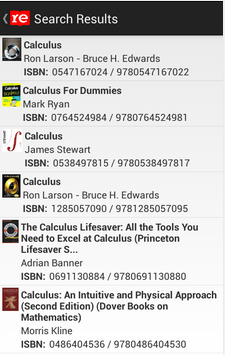 The user interface is very simple and easy to use for everyone, and you will find no issues while navigating through its clean interface. The app works flawlessly in all Android smartphone or tablets, and its search facility is impressively fast.
The app feature almost 15 online merchants including Amazon, where it lets you browse through the vast collection of books along with their prices.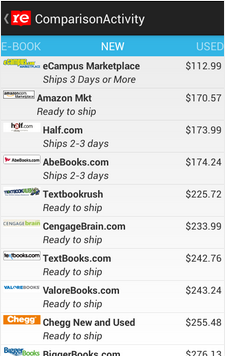 ReTextbook Price Comparison app also sorts the books by these categorize – New, Old, Ebooks & Rental. So you can find out best option out there before making your decision while buying books online.
Overall, this app is very helpful for those who shop books online. Being a free app, I highly recommend ReTextbook Price Comparison app for all to try at least once.
Cost: Free
Ratings: 5/5
Download ReTextbook Price Comparison