New Delhi, February 5, 2015: VIA, Asia's largest travel network launches its mobile app to enhance consumer convenience tremendously while booking best deal flight tickets. The Via.com app gives users the advantage of identifying the lowest priced flight tickets with benefits like lowest convenience fee, exclusive discounts and 24/7 customer support.
Speaking on the launch,Mr. Swaminathan Vedaranyam, Chief Executive Officer, VIA , said, "VIA is the country's most widespread reseller travel network. We've also always focussed on delivering superlative consumer convenience through our online platform. With the launch of the app, we take this goal a step forward and allow users to book flight tickets at competitive prices and very conveniently."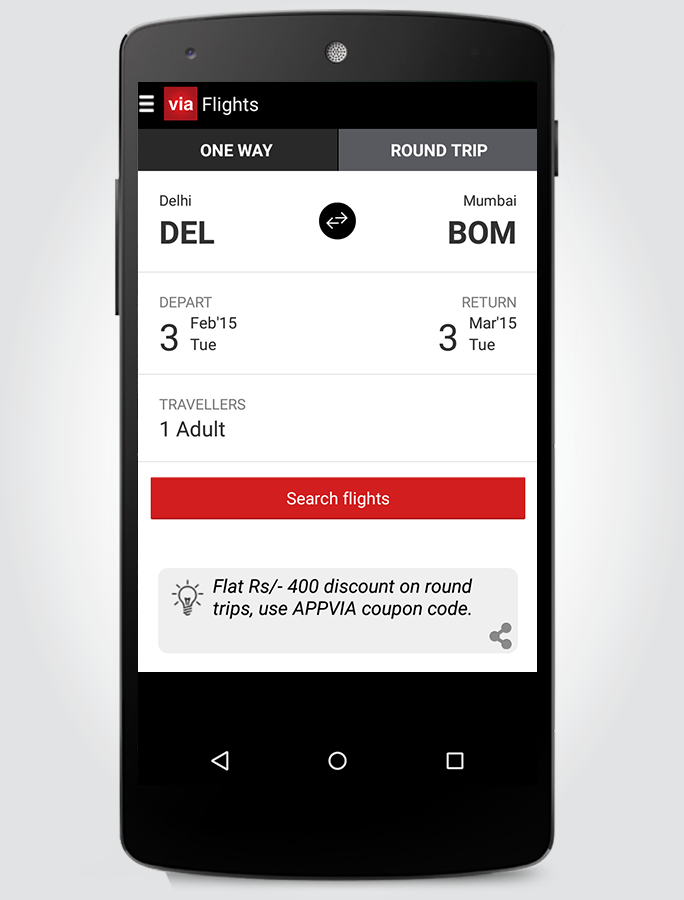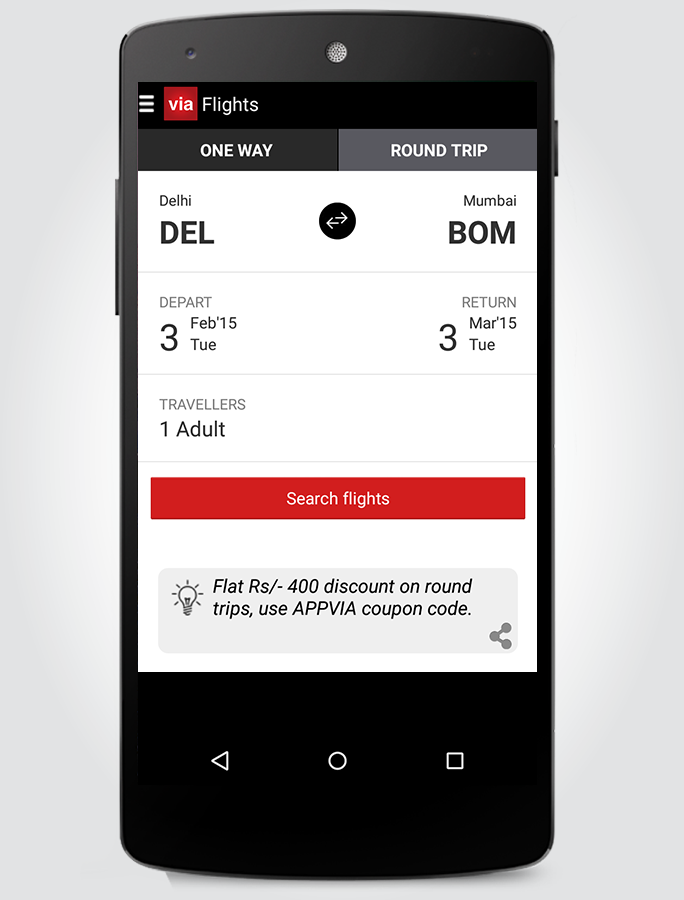 The VIA app, currently available on Android's Google Play store, enables users to search and book domestic flight tickets at the lowest prices with minimal taps. It has a clean and minimal interface with filters for price, duration and airline.  It allows users to compare multiple airlines and also offers incredible discounts on return bookings. The app offers additional features like price alerts and notifications for special deals and offers.  Users have access to top domestic and international airlines through the VIA app.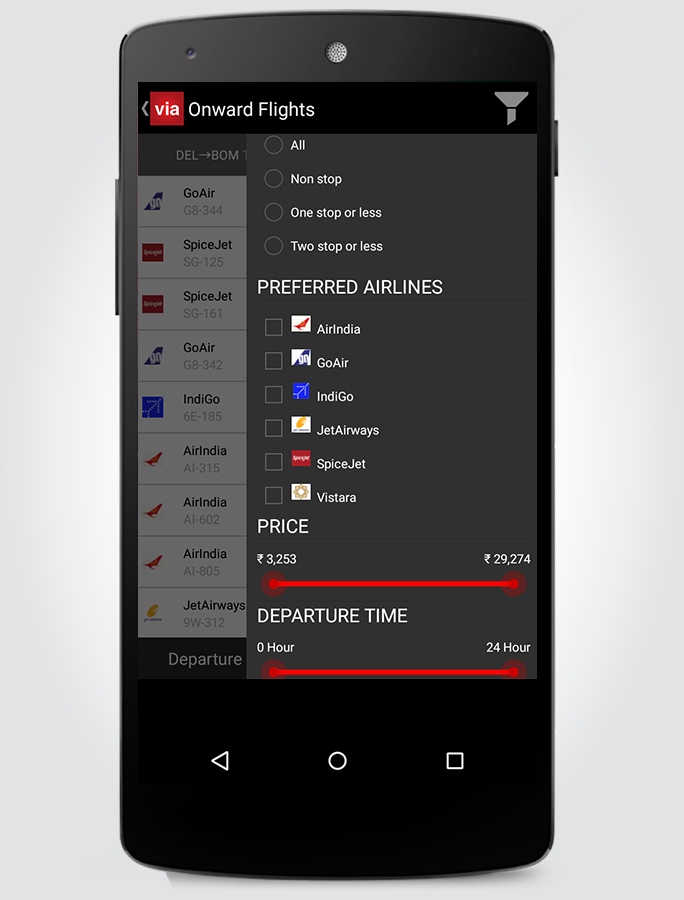 The VIA app accepts payments using credit cards, debit cards and net banking. One can also book and pay later in easy installments. The express checkout facility offers a very quick experience thanks to its feature of stored traveller details.
Download app from Google Play Store: https://play.google.com/store/apps/details?id=app.via
About VIA 
VIA is Asia's leading  & most exciting travel platform in the Internet space. Its distribution strategy includes enablingsellers with a intuitive travel platform and giving customers a host options like Desktop, mobile friendly website and mobile application to research, search and transact. Through its global network of more than 75,000 independent resellers in the travel space, the company provides access to a broad array of travel products including air travel, train tickets, hotels, holiday packages, buses, car rentals and travel ancillary at competitive prices.
Established in 2006 as flightraja.com, VIA was incorporated in 2007 and has since build a robust and highly-scalable cloud-based platform, delivering content from across the world, with over 500,000 hotels and 10,000 suppliers through its  network, executing over 40,000 transactions per day across four countries. In addition, VIA distributes products through more than 3,000 corporate relationships and directly to consumers through its e-commerce site.