One after other, Modi Government is pushing the reforms to India's old and broken systems, and the Demonetization movement is one of the best moves yet, that is expected to strengthen the financial ecosystem. While the PM Modi and his supporters are trying to calm down the opposition's drama, App developers around the country are busy making and at some extent faking the 'Real Modi Note' checking apps.
While most of them are intended strictly for entertainment purpose, we have found one of the most educational apps for check if your note is Modi note, along with a ton of valuable content – Modi Note Magic!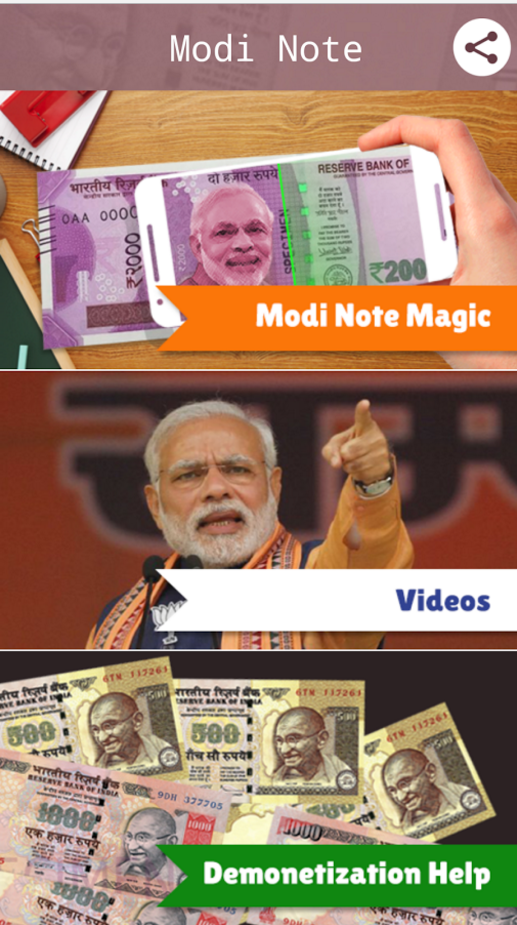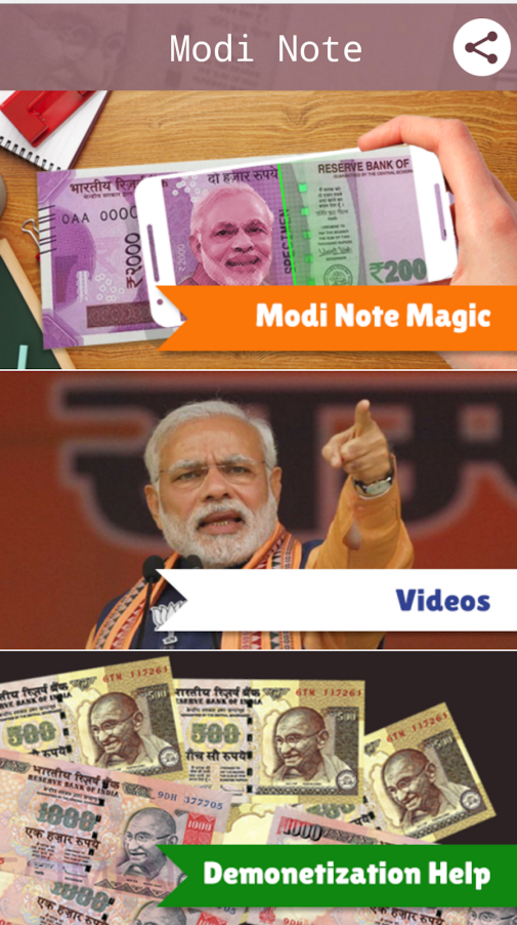 This app brings the most viral feature of checking the real modi note by slapping the Modiji's image overlay over existing note with the AR technology.
Along with the Modi Ki Note feature, the app is also educating the users with the demonetization phenomenon in depth. You get quintessential detailing in identifying the all new notes of Rs.500 & Rs.2000.
With Modi Note Magic app, you can check all the schedules and processes related to demonetization, along with all the newest developments announced by RBI & the Government, to keep users updated.
You can also get all of this information in three languages -English, Hindi & Marathi, with the fun elements of note scanning and jokes happening around the concept of demonetization.
With over 100+ apps right now about Modi Notes in Google Play Store India, 'Modi Note Magic' stood out with its intuitive user interface and detailing in the content.
This free app is now available for download on Play Store here – https://play.google.com/store/apps/details?id=com.new_currency.new_note&hl=en