Its been a while we have seen world-wide blockbuster Android games like Angry Birds, Temple Run & Fruit Ninja slipping from Top Free positions at Google Play Market, but well, right now its all about – Balloon, Bow & Arrow!
Developed by team based in Nasik (India) named Dexter Technologies, this game created waves at after only a week after its launch in the play store. It started getting huge number of daily downloads a secured the top ranks in Top New Apps category of Android. As the downloads per day kept on crawling higher numbers, Balloon Bow & Arrow then competed in Top Free Games, segment for a week. Along with this, another game named Kill Ravana, developed by same team got featured in Top New Free Apps as well.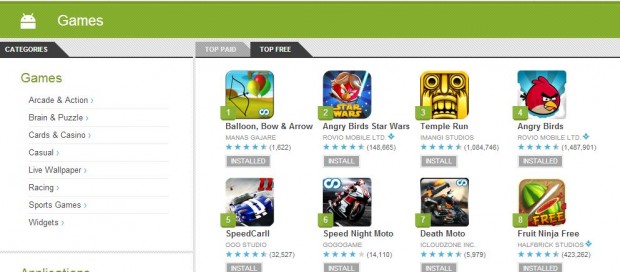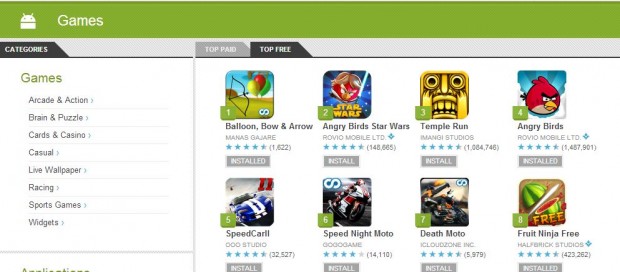 Dexter Technologies has been in the software and application development business from last 3 years and they have worked on 100+ interesting and unique apps in categories like Privacy, Magic & Mathematics. This was one of the first games developed by the team, which has managed to rank highest in Indian Google Play Market beating heavily successful games like Angry Birds & Fruit Ninja. As far as I have seen, this is for the first time, we have seen Indian developers beating such a big names in Play Store.
Balloon, Bow & Arrow, basically lets you shoot the arrows on flying balloons and you have to score highest points in given time. There is a night mode available as well, along with a achievements leaderboard, that will let you keep a track of scores. The game is available on all of the Android devices through play store as a free download.
The game is already getting attention in international markets as well, and we wish team Dexter for even better success in future! If you haven't tried this great game yet, download it right now!
Download Balloon, Bow & Arrow