Smartphone users are more likely to use their device for more than emailing and listening to music. And if you are looking forward to use your Android devices as good as PC, you will need an advanced file management solution, that offers comprehensive set of features.
Today, I am going to review an Android app that serves the exact purpose with additional cloud storage features too! – File Expert With Clouds.
File Expert with Clouds Android App Review
A simple need of today's generation of PC and smartphone device is, their inter-connection. And File Expert with Clouds has been developed considering the similar need of the Android users. With this app, it becomes easier to access file available on your Smartphone, Tablet or even PC, all through-this ultimate file management app.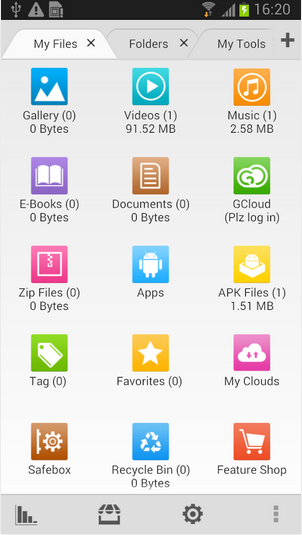 You can use any type of connectivity options for file transfer like Bluetooth, Wi Fi (using Wi Fi Direct) or NFC. File Expert allows you to access FTP, SFTP and FTPS servers. You can even turn your device into a file server, using this app. It can be accomplished with the built-in cloud service offered for free called Gcloud. Such features ensure the seamless connectivity to any type of devices and quick access to your content.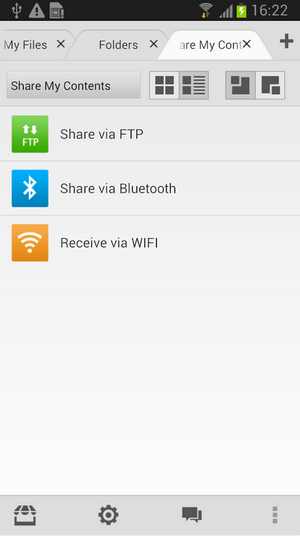 You can access all your files using web-based file browser in your PC. It is easy to browse any kind of file like music, photos, videos, compressed files, plug-ins and APK files. The files are automatically sorted on the homepage of the app, which makes your file browsing even more convenient.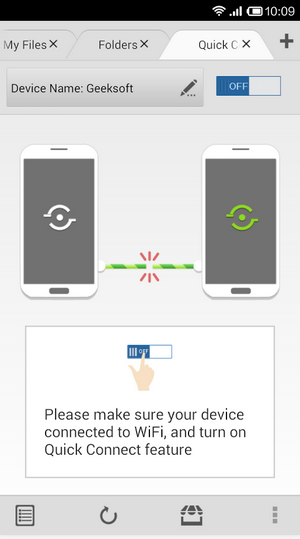 Additionally, you can tag any file or club similar files all together in relevant tags. This enhances the default search capability of the File Expert, and it will let you find your data within few seconds.
Having your files in cloud easy to access same as the local content, is big plus when you are using your device for work, and so this app integrates cloud storage services for you. Cloud features also let you access popular services like Google Drive, Dropbox, Box.net, SkyDrive, SugarSync, Ubuntu One and more.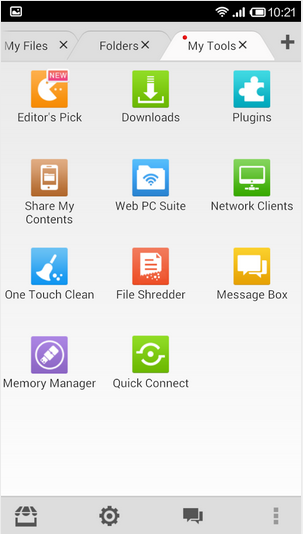 Apart from its powerful file accessing features, you can do all management tasks on the files like Copy, Cut, Paste, Delete, Create, Sort, Rename, Send, Details, Favorites, Hide, Create Shortcuts. Batch operations are supported, so you can increase your productivity with file management tasks. The app can help you access content on internal and external storage, and search feature works across all files in one go!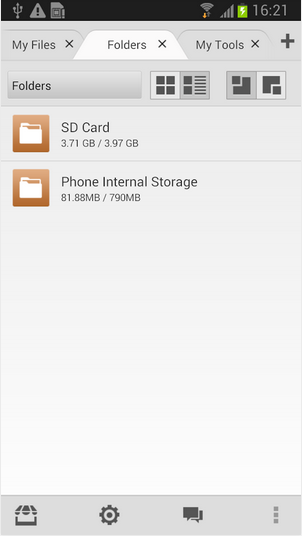 The most unique features of this file manager is it lets you access everything in multiple tabs, tagging, Recycle Bin. Same as your computer, right?
Having multiple apps for doing simple tasks will surely slow down your device and take extra storage. So File Expert app comes with handy tools like image viewer, text editor, file downloader (with resume capability) archive manager and much more. Then why go for multiple apps, when you can have all features in single app!
The user interface of this app is very lightweight and simple to understand, even for the first time user. In our test over a week, we discovered that app can even browse through high-resolution images super quick. This is the area, where most of the file managers or image browsers struggle a lot, and in our opinion File Expert with Clouds outnumbers everything else!
Cost: Free
Download File Expert With Clouds