Planning for trip/tour/day out then u might have decided about weather. Weather changes from sunny day to cloudy or rainy, in worst case disasters like tornado, heavy rain, cyclone, cyclone and etc.
For users to decide is tedious work by seeing weather reports on news channel, what if user gets weather report in his/her mobile just like that!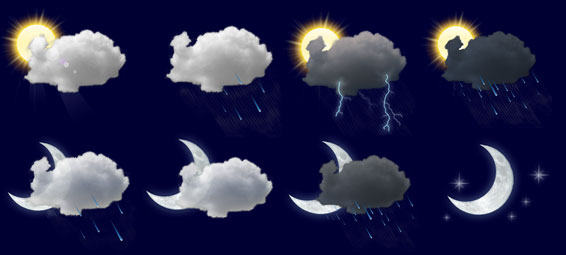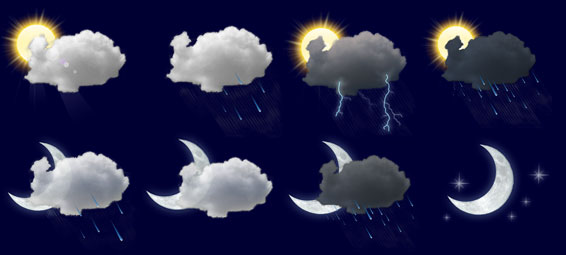 All you need is mobile phone which supports Android platform. Android platform has many number of weather reporting/forecasting free applications (apps). Among the top we have discussed three free Android apps for weather reports.
1. Go weather
Go weather apps presents user with neat and crystal clear interface. Go weather is one of most demanding apps for android platform. Go weather is able to provide weather information not only for present place it also gives for any specific place which user specifies will be accurately delivered.
Go weather also makes offline content viewing by caching the weather data. Go weather provides quickest access ever to already saved locations. Go weather gives weather reports for tons of thousands of location across globe. It also presents user with live wallpaper.
Gorgeous animation and 3D appearance adds more advantages to go weather app from rest of apps selling for weather forecast.
Download This App
2. MIUI digital weather clock
MIUI digital weather clock used by android mobile phones for an exact data report performance and stylish clock display.
MIUI digital weather clock widget consists of calendar, time, system info, weather and forecast displays.
MIUI digital weather clock is a application with several option that makes it versatile apps.The background colour of this remains visible still many apps running over on it, thus it provides extra texture to user interaction.
Download Here
3. World weather clock widget
World weather clock widget is one of top downloading widgets from Android market. World weather clock forecasts present date, time and weather reports and 5 days of forecasts for any location across globe.
The current release of this widget compatible with GPS and provides status bar that provides satellite view, rain radar and map for the required location.
World weather clock widget can switch to landscape mode, compatible display for mobile phone varies display sizes, weekly weather reports,translators.Status bar consists of weather forecast instead of hiding the current app it shows weather report in a convenient and smartly.
This is a guest post Chintan Jain, who is a web developer at CINR Solutions who also has a blog of Free Download Buzz which covers topic on Windows Themes Free Download