Lumia is the unique brand not only because of the great partnership but for its purpose of bringing Microsoft Next-gen Windows 8 operating system to the masses. And taking one step further in this partnership Nokia on December 2012 unveiled the specifications of a mid-budget Windows smartphone called – Nokia Lumia 620! Even after the device being placed in mid-budget segment, I personally feel it has everything that can change game in India's smartphone market for both Nokia & Microsoft, here is why…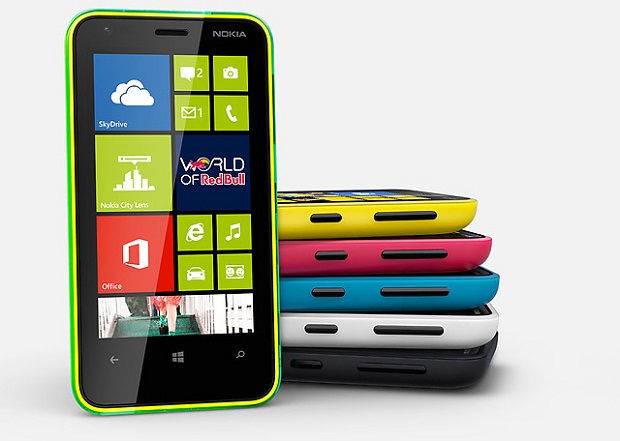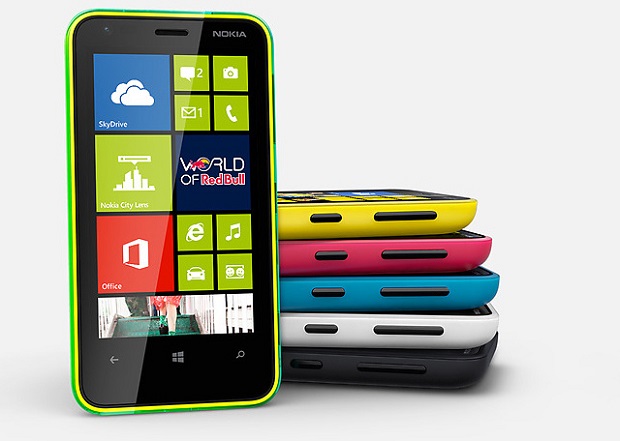 Best Display Within Budget
Lumia 620 comes with 3.8 inch TFT WVGA display that is great enough for browsing, reading and day-to-day productivity usage. 800×480 pixels of resolution is great for browsing photos & videos with bright and vivid colors. Hardly one or two smartphones in the similar price range offers competitive resolution, which might become a great buying point for many.
Hardware That Can Perform
This mid-budget smartphone offers 1 Ghz dual-core Snapdragron s4 Processor for which only competitors would be, little pricier options like HTC One V, Desire X & Desire SV powered by Android. HTC 8S, powered by WP 8 is yet to launch officially but will be available is pricier segment with almost same specs.
So dual-core processor, 512MB RAM, 8 GB of internal storage expandable up to 64 Gigs, would be a steal deal for Nokia 620 users compared to any other phone in the nearby range. I have used a smartphone with half the specs and I was very satisfied with its performance, compared to high-end Android smartphones I used before. The specs like these are good enough for playing HD videos & games for prolonged time without any performance glitches.
Multimedia & Customization
Windows Phone 8 devices already comes with uniquely designed music service named Zune, recently renamed as Xbox Music with the launch of Windows 8 OS, which looks & perform really smooth. The 5 Megapixels camera on the back is again, best in its price range and will be provided with LED flash to capture better under low-light conditions. The rear camera can capture videos in full HD resolution of 1080p, which is again far better than HTC 8S's 720p resolution. (Though actual results can be only predicted after both devices are tested by us.)
The colorful back covers provided by Nokia, will let you customize your back cover color same as live tiles, to make it look more personalized. Though, it is not clear how many back-covers you will get out of the box, and pricing for them individually is yet not revealed as well.
Connectivity Revolution…
Even though Nokia Lumia 620 will come with all standard connectivity options like 3G, Wi Fi & Bluetooth, I am mostly excited about it, as it brings NFC technology to the masses. Currently, very few smartphones are available with this technology like Samsung Galaxy S3 or HTC 8X, which comes with hefty price tag. Also, the Windows 8 OS got very open with newer version that allows bluetooth file transfer to non-windows devices and tethering option to share internet as well.
So Nokia Lumia 620 will be most promising device that can bring tap to share, tap to pay using NFC chip built-in to the mid-budget segment.
Jaw-dropping Low Price
This outstanding little Windows Phone 8 device is expected to release by the end of January 2012 in India, at the jaw-dropping price of Rs.16000 to Rs.18000. The calculation is simple, lowest the price highest it can succeed reaching huge audience awaiting for better Windows 8 devices. There is low price devices like Lumia 510 are already available at Rs.9999 but the features are nowhere closer to Lumia 620 samrtphone.
So, these are the major reasons, I personally think Lumia 620 would be that phone, that will attract buyer with budget from Rs.10,000 to 20,000 thanks to its mouth-watering feature & sturdy yet colorful design.
Do let us know your views in comments below…