Let's start this by explaining a few things; first VPN stands for Virtual private Network. A VPN service adds an additional layer of security and hides your identity because the sites you access only get to see the VPN and not the actual user. People mostly use it to remain anonymous on the Internet and to override blockades and access content not available in their geographical location. People in third world countries use VPNs to get around blocks set up by their oppressive governments, as we have seen recently in Burundi and Ethiopia. However, the benefits of a VPN aren't limited to freedom of speech, by hiding your IP you can also protect any data that can easily link your online persona to your full name, physical address and financial information as well as other details.
More Prevalent and Faster Than Ever
Even if you about Virtual Private Networks, you probably don't know how many people use them, here is hint – the number is probably much bigger than you think it is. According to a new Global Web Index (GWI) study, as many as 416 million people around the world use a VPN. China has the largest user-base by far, with more than 166 million people using VPNs to avoid the "Great Firewall" and access social media sites like Facebook, Twitter and Instagram or watch geo-blocked content such as movie streaming service Netflix, which are otherwise blocked. In the past, VPNs were considerably slower than the regular Internet services, but the situation has dramatically changed. Today, you can enjoy high-speed browsing with lightning fast providers such as PureVPN. As many PureVPN reviews points out, connecting through a VPN today makes hardly any difference to your speed (only around 7%).
Setting Up in Windows 10
While the upgrade to Windows 10 has been fast, many users encountered many issues with the newest version of the OS. Some users saw their screens flashing, some had their laptop batteries drained too quickly, and in some cases, the users weren't able to connect to the Internet. The situation got so bad at one point, that Microsoft added additional notifications that warn the users about possible problems, and provide them with another opportunity for canceling the upgrade. With so many issues, it is no wander why so many people have troubles setting up a VPN in the OS. So in order to help you set up your connection, here is a detailed guide.
Note: Setting up a VPN requires two things – being connected to the Internet (naturally) and that you have the proper credentials to access your server, so be sure to have these before you continue. You may have to coordinate with your system administrator.
Once you log on to your PC with an administrator account, you need to click the Start button and from the left section of the displayed menu, under Places section, click on Settings.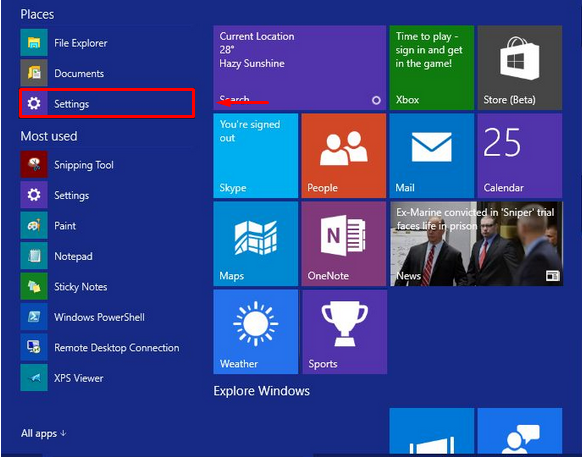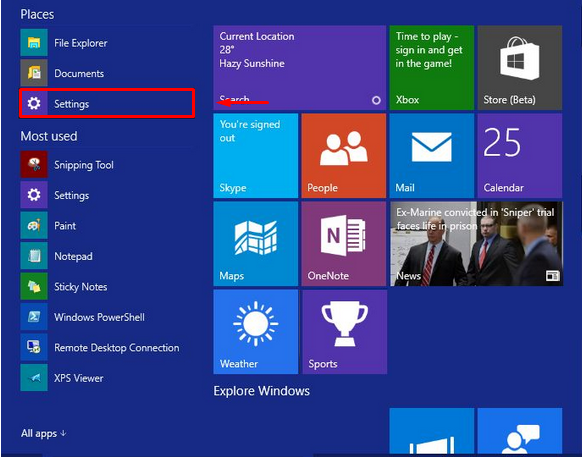 After that, inside the Setting window, find and click on the Network & Internet icon (first row, third icon).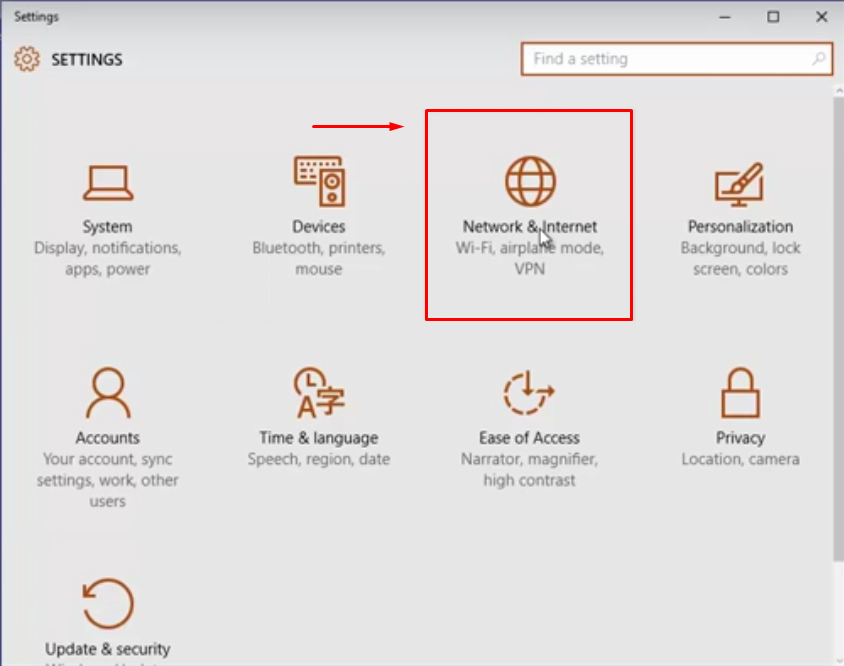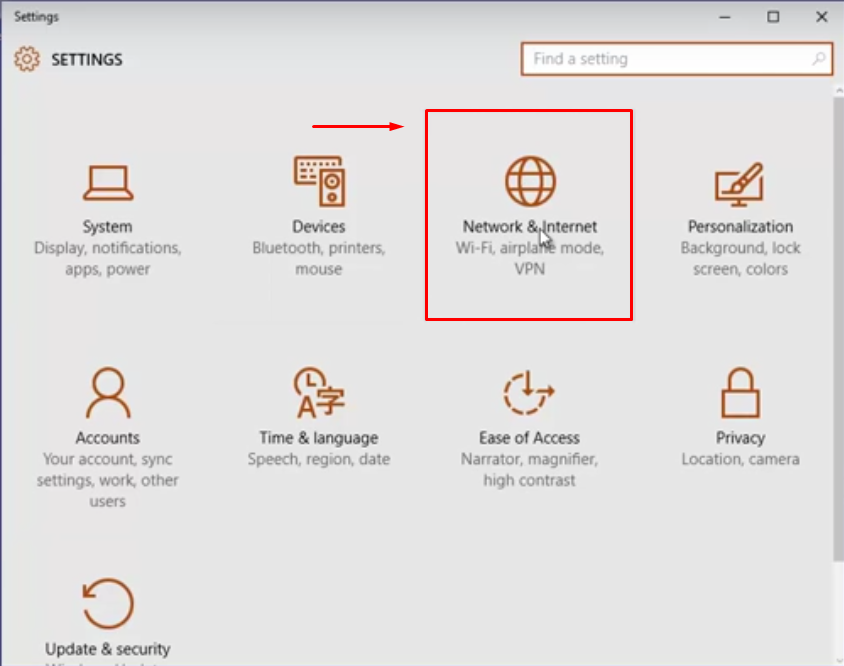 From the left pane of the open Network & Internet, find the VPN category (third one from the top) and click on it. Inside it, you will see the Add a VPN connection box, so fill in the fields with the correct values.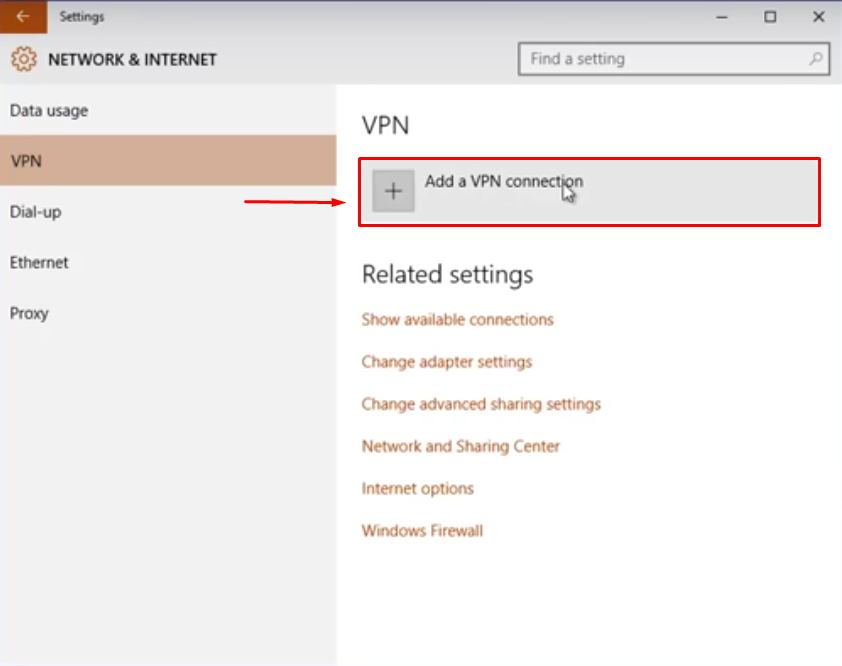 When you are finished with filling up the info, make sure to check the Remember my sign-in info box at the bottom of the window, and with that, click the Save button. Of course, if you are connecting from an Internet café or a library, don't click the Remember my sign-in info checkbox, because you don't want another person to access your VPN.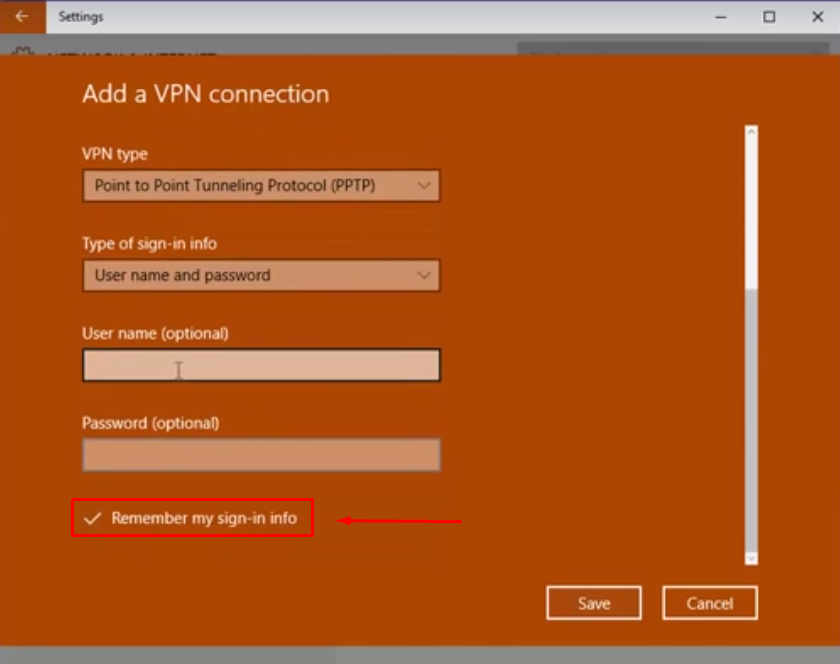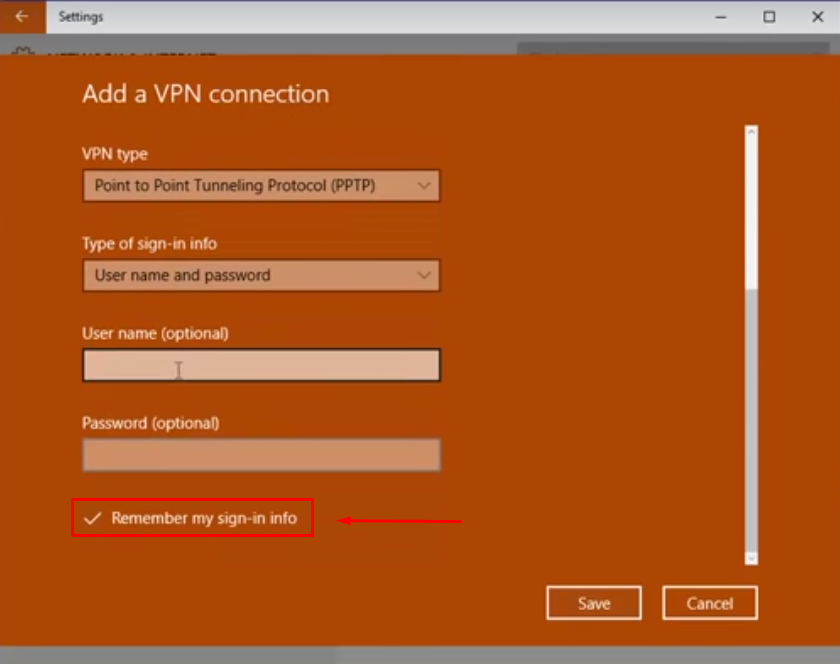 Once the new connection is created, go back on the Network & Internet window, stay in the VPN category, and click on the newly created connection from the right.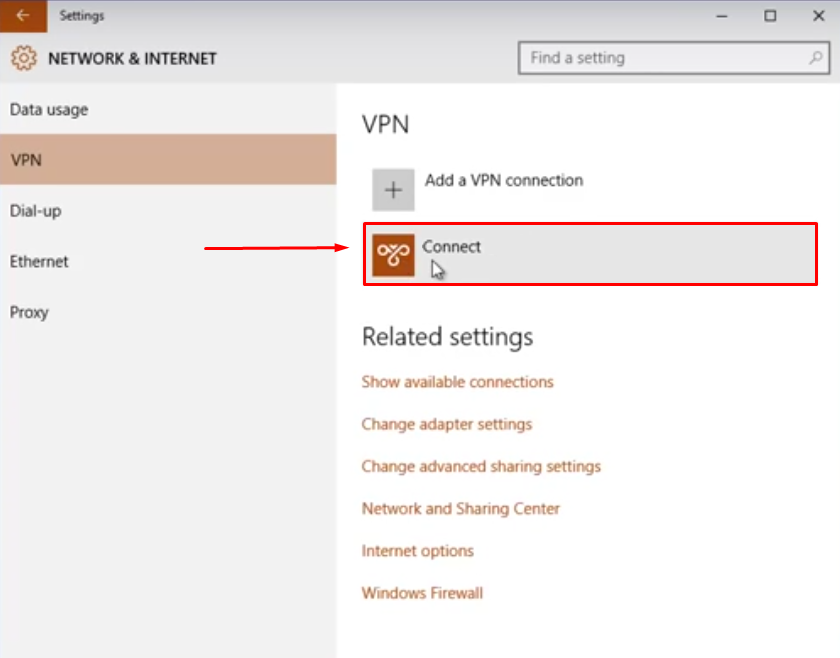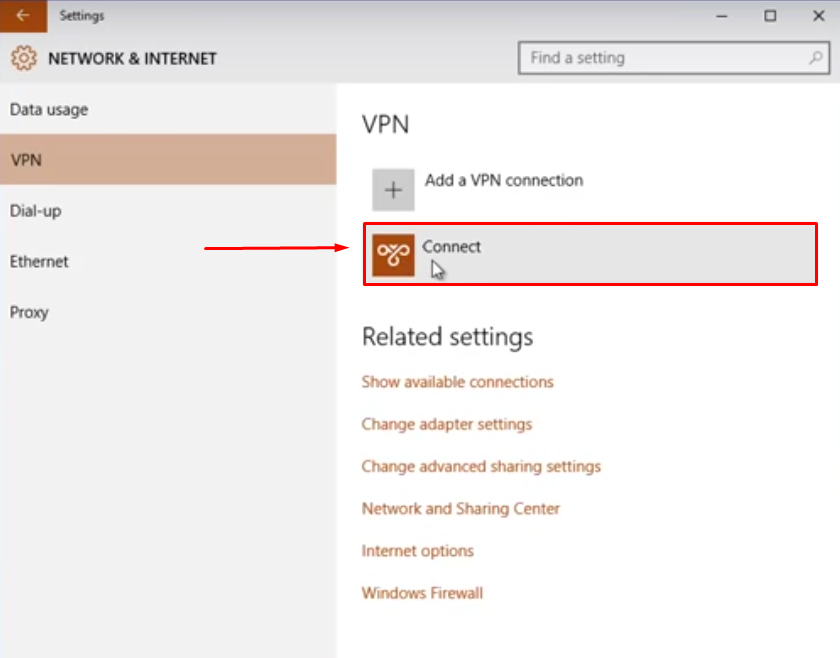 You can either click on Connect (located on the right) to, what else, connect to your VPN server using provided credentials, or Forget (located on the left) to remove the created connection. If you ever want to make any changes, click on the Properties button (located in the middle).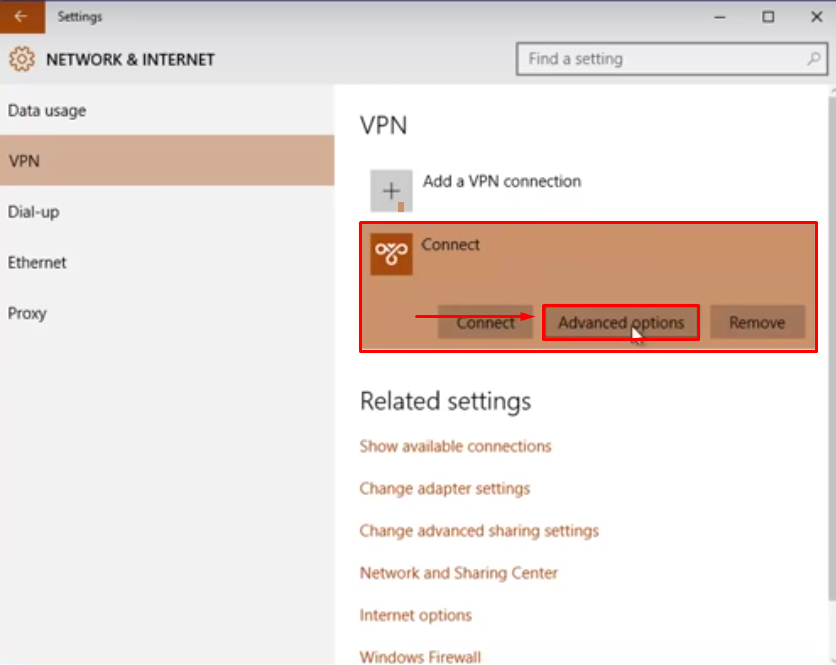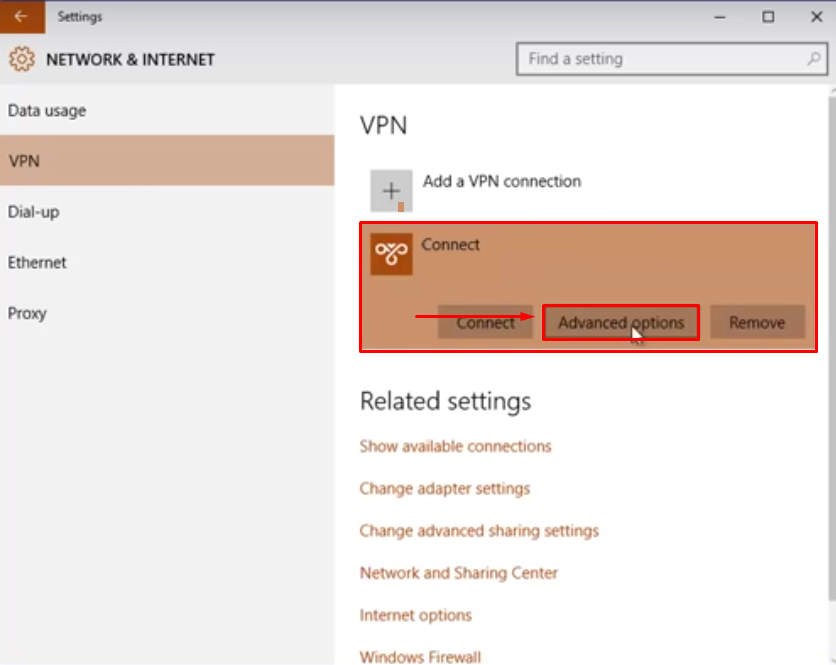 If you click on the Advanced settings button on the same window, you can manage other VPN-related configurations, such as automatic configuration, VPN proxy settings, and others.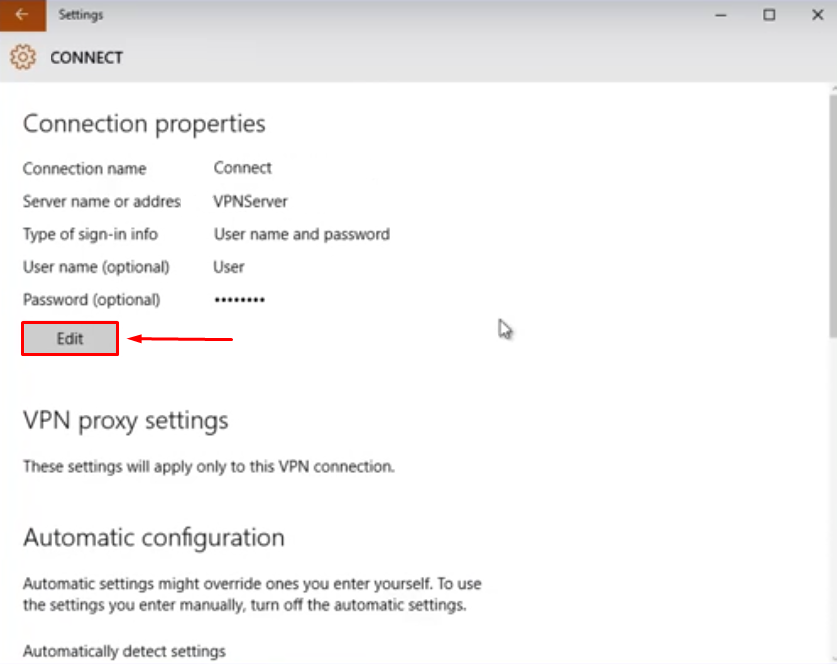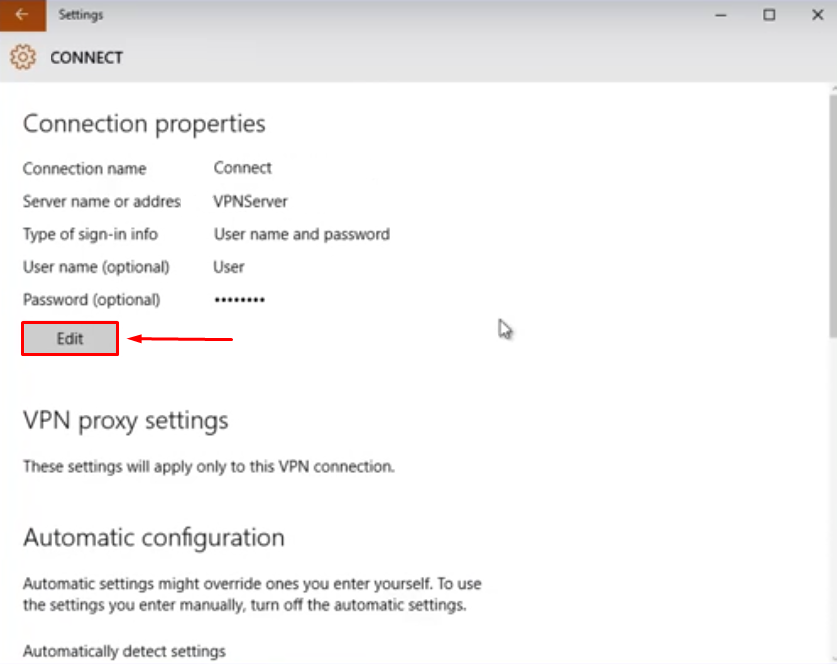 After you close everything, you can easily connect to your VPN server by clicking on the Network icon from the system tray (located at the bottom tray of the window) and clicking on the Show available connections button, under the Additional settings section of the Wi-Fi or Ethernet category opened in the Network & Internet window. However, you have to make sure to pick the right category (either Wi-Fi or Ethernet) while connecting to your server. That means that you can connect to your VPN server only using the network card that is responsible for connecting your computer to the Internet. Lastly, you can also follow these same instructions if you want to set up a new VPN connection.
Conclusion
The advantages of using a VPN are basically limitless; not only can it hide your identity, a VPN can also protect you from intruders connected with the same network, prevent usage tracking and even help you save on hotel booking and airfare (booking sites show different prices to visitors based on their geographical locations). The only bad thing about Virtual Private Networks is their reputation, seeing how openly using a VPN is still being frowned upon. While companies like Amazon, BBC and Netflix see VPN users as a threat, recent research from the GlobalWebIndex shows that VPN users are more likely to pay for their content and service than other users.

Gues Author: Adam Ferraresi
Adam (23, Dallas, TX) knew that everything connected to the internet was always appealing to him, which is why he opted out for a career of web developer. He's been rather successful in his endeavors, so he can offer great insight in the world of internet through his articles published at wefollowtech.com.