You might not remember any game of the smartphone era, because you can just further for it in marketplace and you have ton of other similar games available. Only few can make the fame like Angry Birds, Fruit Ninja or NFS.
But Nokia's Snake game released back in 1997 which was a huge hit and was released at the time where mobile gaming industry was just at its infancy, has came back in the modern era of touch screens, high end smartphone OS and marketplace stuff.
Windows Phone app called Snake '97 developed by 'Willem Middelkoop' brings back the glory of Nokia's older phones as well as the game itself. Yes, you read it right, Not just the game came back with same old green screen and smaller display space to play but the developer have integrated the old phone buttons as well.
Interesting to know that, developer has also integrated those big white-yellowish buttons on your touch screen as well. Now this can be totally cool if you have played the same game in past!
Check out how this Snake'97 looks in your Windows Phone 7 Device with buttons –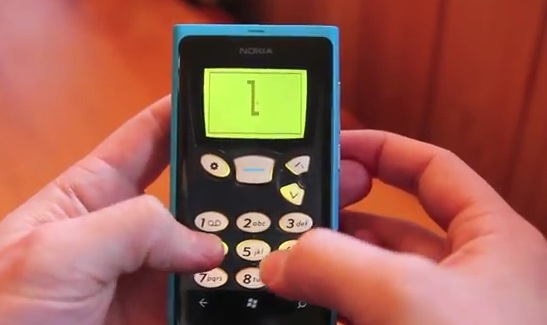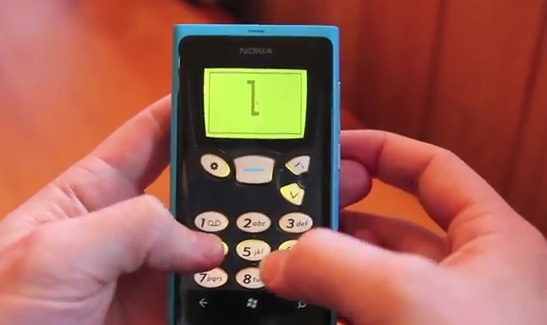 via slashgear.com
Video Demo of Nokia's blockbuster game – Snake '97
via pocket-lint.com
The app is paid but you can try it for Free as well !
Download 'The Snake' 97 Game' from Windows Phone Marketplace.