While it looks likely to remain a niche mobile OS for the time being, Windows Phone 8 is not without its positives. It's a massive upgrade on Windows Phone 7, and probably its biggest comparative strength is the support of dual-core processors, allowing for significant improvements in performance and usability.
And on the back of the beefed-up software, the world's top phone manufacturers (apart from Apple, of course) have all released quality handsets designed to win the Windows Phone 8 battle.
Windows Phone is all about fun. So if your Smartphone life is too dour, Google "sell Blackberry Bold 9700" and run your eye over what Windows has to offer. We take a look at the main competitors below.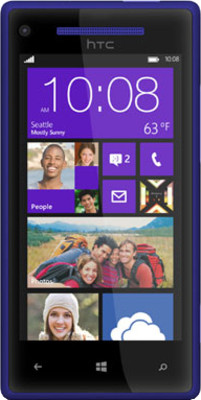 HTC Windows Phone 8X
This is the flagship phone for the whole OS, and it's no surprise, given its looks and specification.
You get a Qualcomm S4 1.5 Ghz processor, a 4.3-inch 720p high-def screen, sound by Beats Audio, 1GB of RAM, 16GB of memory and an 8 megapixel camera as well as a great wide-angle front facing camera. You also get to choose from blue, black, red or yellow models.
HTC Windows Phone 8S
While the 8X gets much of the attention, the 8S is a mid-range phone with catwalk looks. It's two-tone like its big brother, but has an even better-realised design, which we'd say almost seemed a little retro, if Smartphones weren't so recent an invention.
The specification is well down on the 8X, with a 1 GHz dual-core processor, 512MB of RAM, 4GB of memory (with a slot of Micro SD expansion) a 5 megapixel camera (with no front-facing extra) and, again, Beats Audio sound. There's an almost multi-coloured nature to these phones, with a bar at the bottom either contrasting or subtly complementing the main body colour. You can choose from two-tone orange or blue, black and white or grey and luminous yellow.
Nokia Lumia 920
The once mighty Nokia has pinned its hopes on Windows Phone and this was the first Windows Phone 8 handset to be released. The Finns want this to challenge the very best phones on the market, and while it doesn't compare to the iPhone 5 or Galaxy S3, it has plenty going for it.
First and foremost, there's the 1.5GHz Qualcomm dual-core processor, an excellent 4.5-inch curved glass screen, 4G capability, 1GB of RAM and 32GB of memory. It also has one of the very best cameras you'll find in the Smartphone market. Looks-wise it's quite similar to the HTCs though falls slightly short of them.
Samsung Ativ S
Samsung have stormed to the head of the Smartphone market off the back of a succession of top-notch handsets. And the much-anticipated Ativ S is being hyped at the Galaxy S3 for Windows Phone 8.
Microsoft will certainly be hoping a bit of the Korean firm's mojo rubs off on them, and with a whopping 4.8 inch screen, a 1.5Ghz dual-core processor, an 8-megapixel camera (and 1.9 megapixel front facing camera) and 16GB of RAM, Samsung are certainly taking the Windows battle seriously.
Expect it to hit the shelves in time for Christmas and sell stuff for cash to buy it.