This is a Guest Post by Shannen D., If you want to become a guest author click here.
Are you still using multiple data devices? Are you tired of being charged separately for separate bills? If these are the problems you are sick and tired of; you are one of the millions who are waiting for the Verizon family data plans curtain raiser. However, till date nothing concrete can be pointed out in this context. But for now, it's going to be a revolutionary thing in the modern technology arriving in 2012 so all you have to do is to stay tuned and keep planning what you will be doing once you have it just one call away!
Wireless executives have given hints about family data plans earlier but recently, CEO Lowell McAdam has finally went on record to set the launch timeline for the 'shared data plans' in 2012. With the help of family data plans, the users with multiple data devices such as embedded computers, notebooks, tablets, USB modems, etc would now combine a single data plan where multiple devices will be able to share the data allotment all together.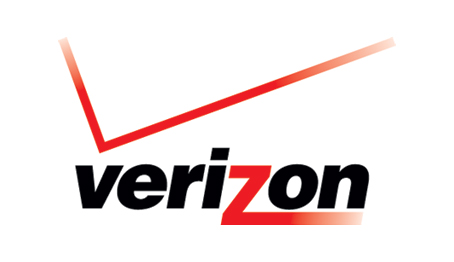 Why would you need Verizon's Family data plans?
With this unbelievably adventurous family plan multiple users will now be able to share one batch of data for various devices in one go. This plan will ultimately relieve you from being charged on a device-by-device basis.
Currently, the users have to purchase separate plans in order to avail the services for different plans. But now the same users will be comfortably using Verizon's 3G or 4G mobile broadband network between their computers and various other multiple devices in a 5GB monthly data plan.
Verizon is hopeful of the fact that consumers will now purchase more and more devices since the cost of ownership has been lowered.
Verizon's family data plans Services: Curtains Partially Raised
McAdam is yet to throw lights on the specific functionaries of the family data plans. Also, it's not clear whether it will engage itself in contracts or any other long term service agreements. All and more of such announcements were made at the UBS Global Media and Communications Conference where McAdams said, "We have been working on this for a couple of years. Getting to one bill and getting to account-level pricing is our goal".
In the meanwhile, the rivals AT&T and Sprint Nextel have hinted that they too are looking at parallel models. Verizon's family data plans seem to come as a sigh of relief for the U.S. customers who may just find that the data plans today are becoming unaffordable.
If the use of multiple data devices and the separate bills for separate devices has actually annoyed you then Verizon's family data plans are going to change the way you act! With an unbelievable technology that Verizon will sooner get right upto your doors, you couldn't have asked for more. So, be the one out of the first few homes looking forward to signing up for Verizon's family shared data plans. Quoting McAdam, "I think in 2012 we will see it" so let's see it!
This is the Guest Post By Shannen D. She is associated with many technology and designing communities including Broadband Expert as their freelance writer and adviser. In her free time she writes articles related to technology, mobile applications, high speed internet etc.