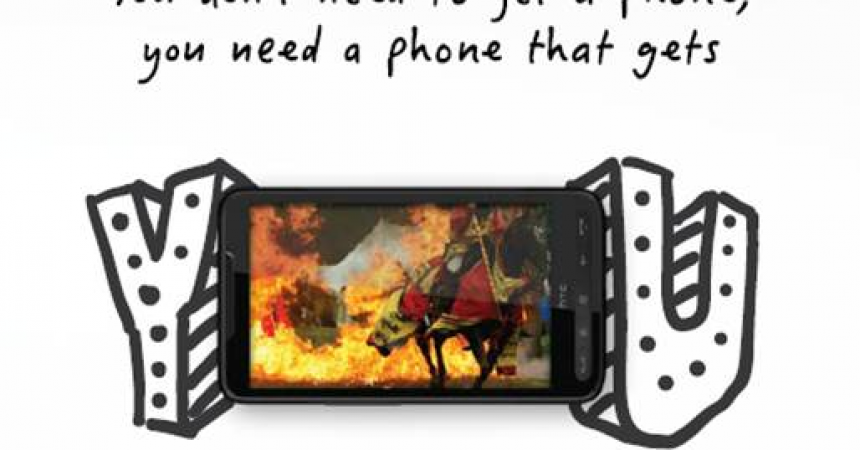 Get Your Hands on HTC HD2 In Tata DOCOMO Dive In Stores
Again a surprising step by Tata Docomo, with keeping their promises to DO The New slogan, They have announced to launch HTC HD2 exclusively with their network. The phones are available for previewing in Tata Docomo Dive in stores this week up to 14 th of December 2009 & will be available from 15th of decemeber. One of the major smart phone launched at the end of year 2009 is now available in India with Tata Docomo, So Dont Forget to Dive in to preview HTC HD2.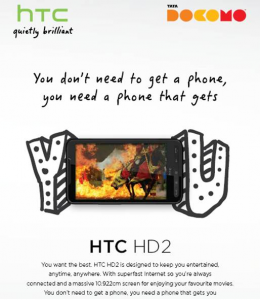 Features of HTC HD2 Smartphone
The HTC HD2 handset comes with a host of new, power-packed features to keep its user engaged and entertained, anytime, anywhere. Some of its exclusive features are:
Super Slim – Pencil thin silhouette , only 11 mm
Super Speed- Experience the Lightning Fast 1 GHz Snapdragon processor
Super Screen – Watch Videos on 4.3-Inch biggest Touch sensitive screen
Experience the First capacitive screen ( FULL TOUCH ) in Windows Phone
5.0MP+Auto Focus+ Dual Flash lights
Never get lost with friends with social networks (Facebook, Twitter, Flicker)
This exclusive preview will be held from the 8th of December to the 14th of December. Subsequently, the sale of the HTC HD2 handset will start from the 15th of December and there will be 7 days of sales exclusivity, wherein the handset can be purchased only from a TATA DOCOMO Dive In Store.