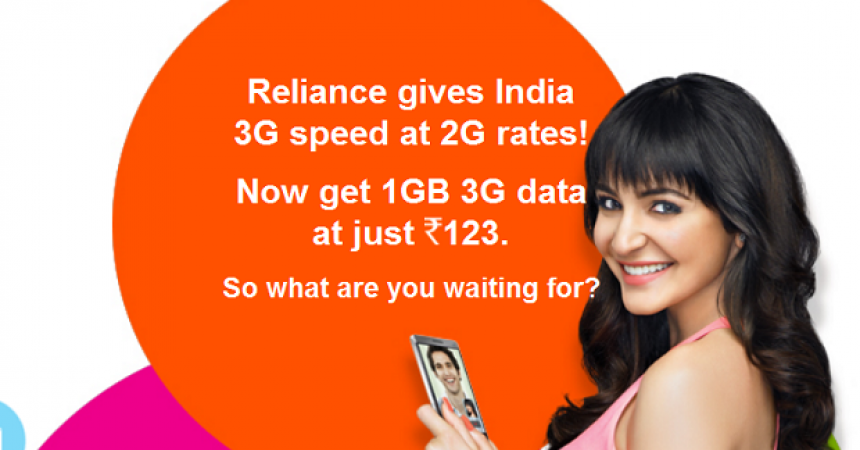 Reliance Communications 3G Data Rates Dropped By 50%- 1GB 3G at Rs.123!
Considering only 5% of mobile consumers are opting for 3G data plans, which is only due to the ridiculous pricing of all the telecom players in India, Reliance Communications (RCOM) has once again taken initiative to start a price war by dropping the costs by whopping 50%.
In general, all the telecom subscribers are offering 1GB 3G data at Rs.250, where as not Reliance telecom has started offering same 1GB at only Rs.123, which is surprisingly is cheaper than 2G plan for same amount of that costs Rs.125!
This move by RCOM is not surprising as some company has to take the initiative that will help huge number of smartphone users to shift to 3G data from 2G, that will improve use of internet based service. RCOM is definitely going to benefit from this 3G data plan cost reduction, as young telecom consumers are very quick at shifting to new SIM cards if they find cheaper and better plans!
Overall, the other companies like Vodafone, Idea, Airtel & BSNL are likely to cut the rates one after another to compete in this 3G pricing war, the only question is – When? According history of various price wars happened in Indian telecom industry, it should not take less than a month for other competitors to reduce the costs.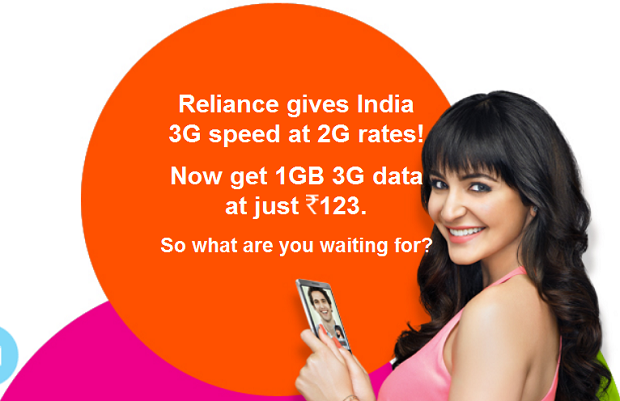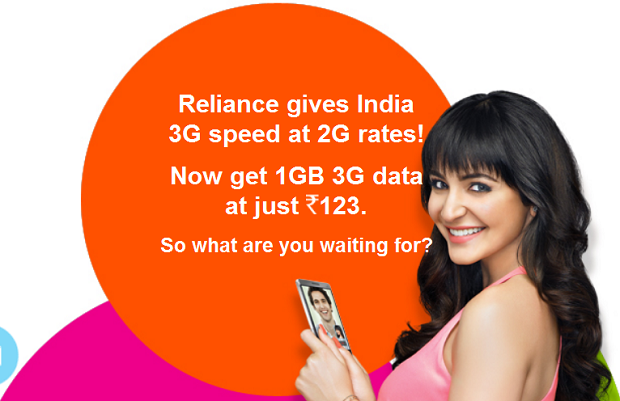 Gurdeep Singh, RCOM president and CEO (wireless) said "We want a data tsunami and want to liberate customers from high prices and slow speed,".
On the other hand company is struggling with number of 3G connected areas, and many has said RCOM have much less 3G coverage presence compared to any other telecom company in India as of now, which can give a frustrating experience to new 3G users lured by new pricing offers.
RCOM has not just reduced prices for its 1GB data plan but for 2GB & 4GB plans for both prepaid and post-paid customers, which can be great for those who consumer high amount of data within a month!
What are your thoughts on this drastic move by Reliance Communications? and will you shift to other carrier for 50% less data charges? Do let us know in following comments section.
You can get more info about 3G plans of Reliance Communications here.