BSNL 3G Free Internet Hack for Maharashtra/India/Roaming [Updated Trick]
Back on January 19th I posted on " Free BSNL 3G, Internet Trick [Unlimited Hack] [100% Working]"
You can View the Post by Visiting the Following Link :
http://digitalconqurer.com/telecom/bsnl/free-bsnl-3g-internet-trick-unlimited-hack-100-working/
The Trick is Still Working and this is the Updates one, at that time it was tested by me at my Friends Place but yesterday I Buyed a USB Modem and using the BSNL 3G Service for free. Mark my words I am not paying to use 3G Service but I am paying for the 2G service and have tricked it to use 3G.
For using this Benefit you to buy a 3.6 Mbps Vodafone Modem (MODEL : ZTE K3570Z), get it Unlocked or try using the DC-Unlocker Software and use it with the BSNL SIM CARD. Also, you get a Free BSNL SIM CARD on your BSNL Landline. The name of this Offer from BSNL is " Pyari Jodi "
You have to get this SIM Card from the BSNL Office to use this Trick. Get is Activated and do FRC (First Recharge) of Rs 33.
By doing so you will be getting call rate of 1p/s, 200 local and national SMS, plus 1 GB Internet Data Usage every month for the first two months.
Also, Download the ZTE Join Air Dialer.
Now insert this Pyari Jodi Sim in your Vodafone ZTE Modem and install the Drivers along with the ZTE Join Air Dialer.
After all is done make a new Connection Profile in the ZTE Dialer with Dial Number = *99# and APN address as ' bsnlnet '
Save this as the Default Profile. Also, go to the Preferences Menu and Select " UMTS/HSDPA" as Default.
Now Hit Connect and you are done. This is tried and tested by me. Infact I am using it Daily. You are using Free BSNL 3G.
When you will get connected you will get speeds upto 2.7 Mbps. Check out the Screen shots below and downloading Speed upto 300 kbps.
Screen Shot 1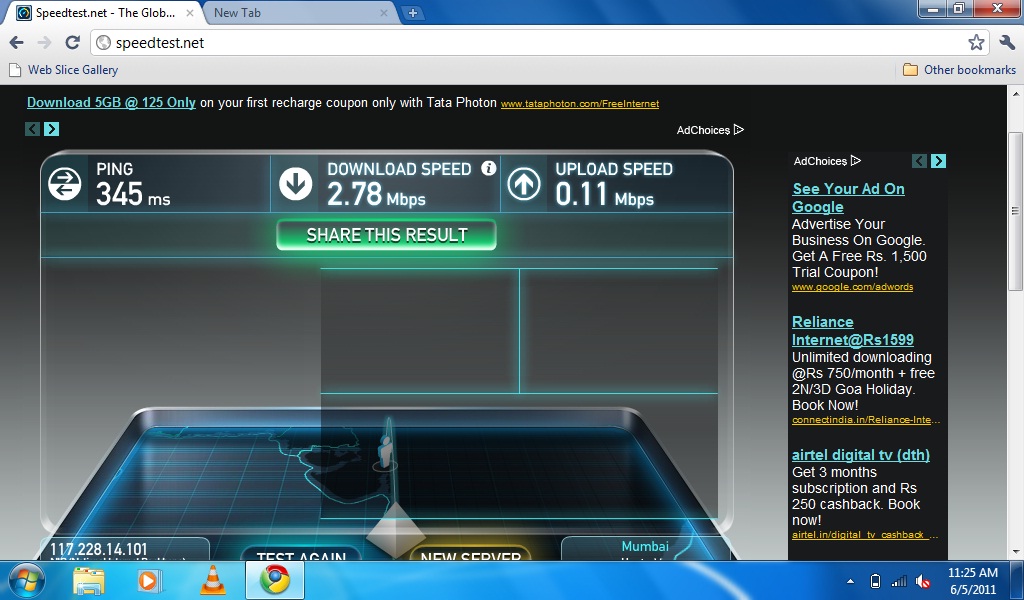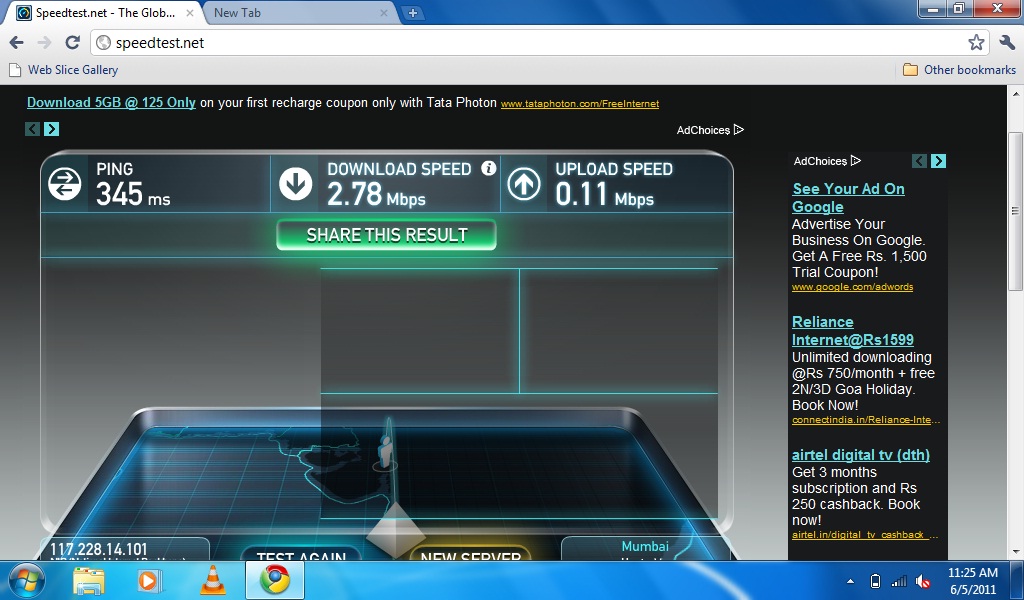 Screen Shot 2
So this is the trick to use the BSNL 2G Service as 3G. When you are over with your 1 GB of Data Usage you can Recharge your account with more 2G Packs and continue using the 3G Service for free.
BSNL 2G Internet Packs are as Follows :
Rs 98 – 3 GB for a Month
Rs 219 – 4 GB Day/4GB Night for a Month
Rs 270 – 10 GB for a Month
Rs 555 – 15 GB for 6 Months
Also, you can download the tools to use this trick from the following links :
Download DC-Unlocker here.
Download ZTE Join Air here.
You can also Check you Connection Speeds at ' SpeedTest '
Hope you Guys like the Trick and try using it, if you are facing any problem then follow up in the Comments.