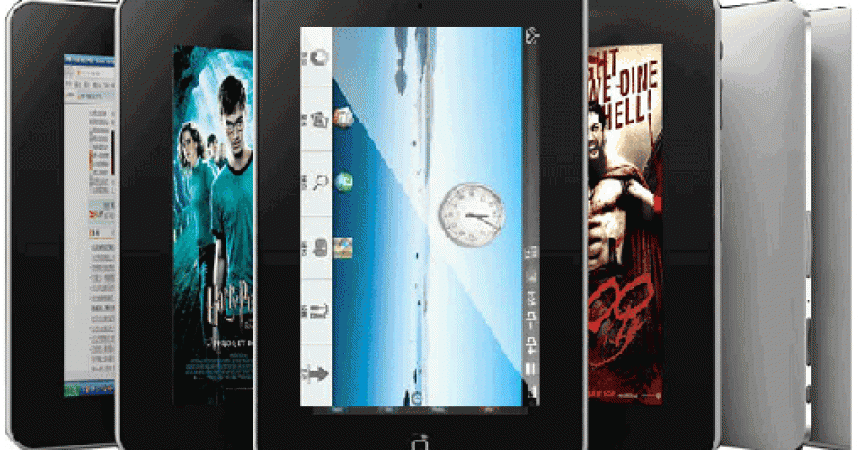 Best 7 Inches Android Tablet This Diwali
Welcome back my dear friends and readers, as per our promise to deliver you the glimpse of best gadgets this Diwali, we are back again and this time it's the best tablets. Indian tablet market is flooded with lots many affordable to top range 7 inches tablet, majority of are Android. Considering Android and 7 inches display as the hot favourite, we today have come up with best 7 inches Android tablet this Diwali. Diwali is now just 4 days away and I feel this is the best time to buy a new device for you. So let us watch out the glimpse of some of the best Android tablet equipped with 7 inches display.
Micromax Funbook Talk
Launched just a month back and talking forward the charisma of Funbook, Micromax Funbook Talk is the latest addition to the Funbook family. The best part about this tablet is that it offer the 2G calling. That right you can make call and send sms just like the smart phone. Equipped with 7 inches display offering the resolution of 800X480 pixels, it comes with 1 GHz processor supported by 512MB of RAM and 4 GB of internal memory.
It runs on Android 4.0 ICS and which means you get complete access to google play. In terms of camera, it has got 0.3MP VGA snapper which is good for video calling and chat. However you wont get the experience of 3G. In terms of price, for sure Talk will not dent you pocket, as it is just costing Rs.7249.
Huawei MediaPad 7 Lite
Powered with 1.2 GHz Cortex A8 processor and 1 GB of RAM, this 7 inches multi touch IPS display tablet is powered with Android 4.0 ICS. Good thing about this tablet is the 3.2 MP of rear and 0.3 MP VGA camera and that too in quite affordable price. Tablet is weighing just 370 gm is the plus point and just like all other Huawei devices it offer cloud service by Huawei.
Other than this it offer 3G connectivity, however calling features are missing in this. Flipkart has listed MediaPad 7 Lite for pre order at Rs. 13700.
Karbonn Smart Tab3 Blade
Many users don't find device from Karbonn a reliable one, but dear all let me introduce you to the most reliable tablet from Karbonn. Karbonn Smart Tab3 Blade is a superb 7 inches tablet powered with Android 4.0 ICS and is equipped with 1.2 GHz single core processor along with 512MB RAM and 2.55 GB of internal memory which is expandable via MicroSD.
This tablet offers the run time of 7 hrs of on internet usage and 8 hrs on video playback which is quite good as far as price is concern. You can get Tab3 Blade at the best price of Rs. 5700.
BSNL Penta T-Pad WS703C
Another Indian origin tab which is quite recognized is the BSNL Penta T Pad 7 inches which is a remarkable 7 inches tablet which offers the 2G SIM slot, which means you can make calls and can also send SMS. Powered with Android 4.0 ICS and 1.2 GHz single core processor, T-Pad is a top competitor for Micromax Funbook Talk in the under 10k tablet section. It has been priced at Rs. 6999 and its quite an impressive tablet in such an affordable price.
Well, this was the presentation for today and we will be covering many more gadgets this Diwali, so stay tunned to DC for lots more.