New Delhi, September 29, 2014: With the commencement of Durga Puja, Aircel, one of the leading innovative mobile service providers, today announced an exciting Durga Puja photography contest, at Chitranjan Park (CR Park), Delhi. For the first time ever, Aircel offers this exciting opportunity to all photography enthusiasts to register in this contest starting from 29th September till 4th October by simply dialing 9716938938.
The participants will have the freedom to capture the various flavors of the festival right in from the colorful traditional pandals, distinct forms of goddess Durga idol, various rituals and ceremonies, Bengali cuisine to the ethnic music and dances in a 15" X 10" (W X H) size.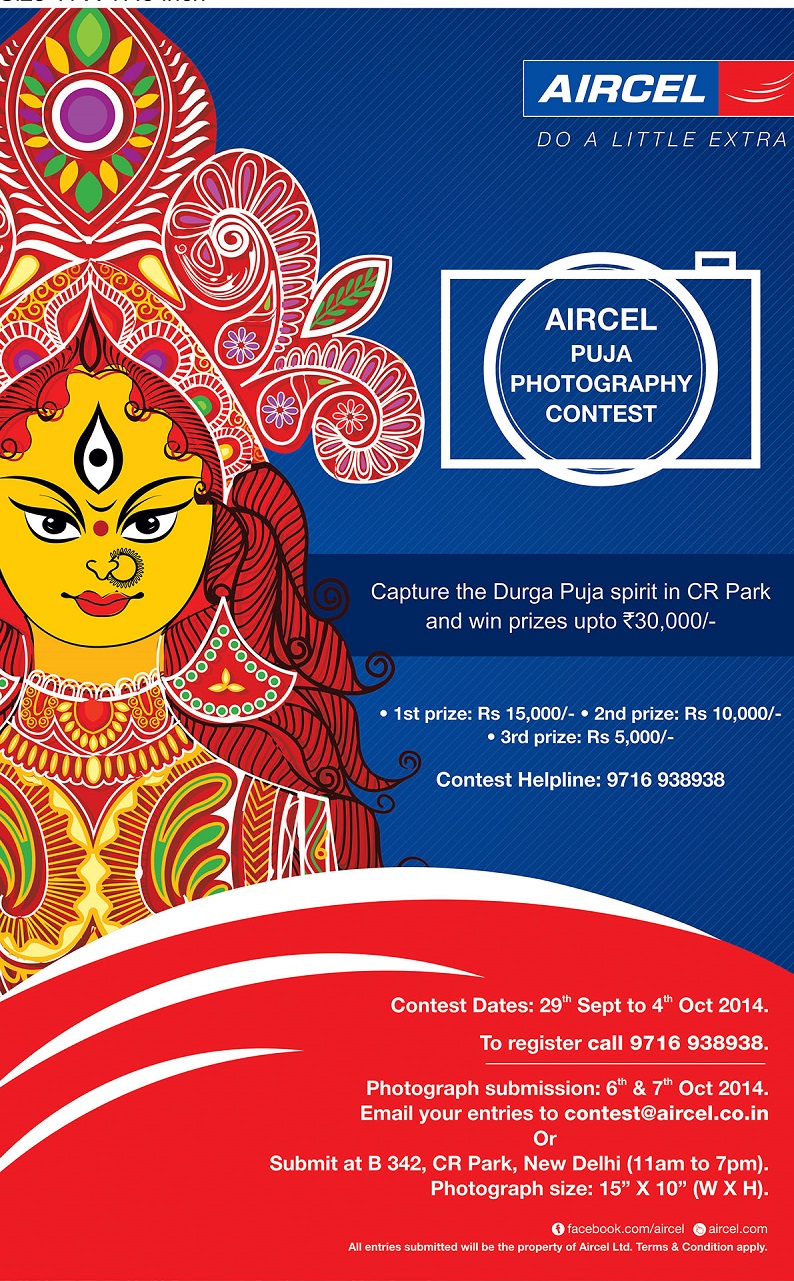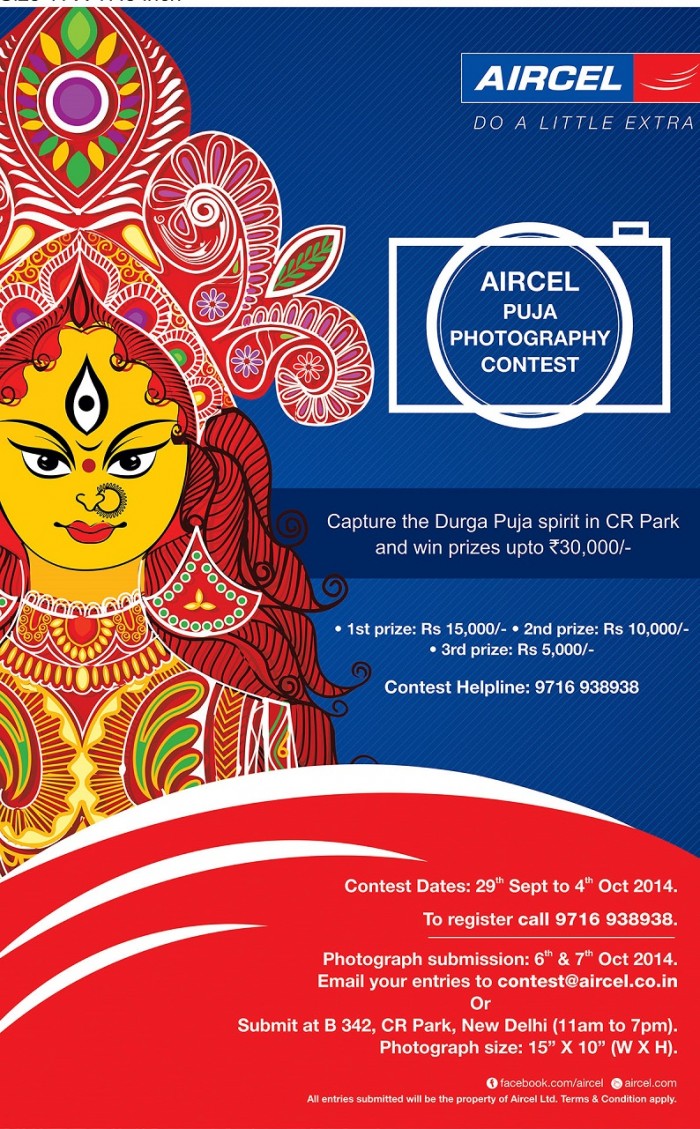 The entries can be submitted from 6th-7th October either at B- 342, CR Park between 11am-7pm or the participants can email to contest@aircel.co.in.
Date
Details
Venue and Times
Contest commences

Sep 29 – Oct 4, 2014

To register dial 9716938938
Entry submission

Oct 6 – 7, 2014

B – 342, CR Park or send in entries @ contest@aircel.co.in

11am-7pm

Award Ceremony

Oct 10

Bangiya Samaj Bhawan

5pm

onwards
Speaking on this contest, Mr. Anil Gupta, Regional Business Head, North – Aircel said, "Durga Puja marks the beginning of the festive season and we would like to make it a memorable event this year for everyone. Aircel is delighted to organize the photography contest and drive the spirit of the festival through the talent of the people. We would like to invite all to register and participate with full enthusiasm in this exciting contest and capture the beauty of the puja in its true sense. With this the Aircel family wishes everyone a very happy Durga Puja."
At the end of the Durga Puja extravaganza, Aircel will organize a photography exhibition and awards ceremony on October 10, 2014 at Bangiya Samaj Bhawan, CR Park, 5PM onwards. The top three picks will be awarded Rs. 15,000 as first prize; Rs. 10,000 second prize and Rs. 5000 will be the third prize.