Bhubaneshwar (India) and Warren(NJ) – Mindtree, a leading digital transformation and technology services company today launched a state-of-the-art Global Learning & Delivery Center at Bhubaneshwar, Odisha. The facility, named Mindtree Kalinga, was inaugurated by Shri Naveen Patnaik, Chief Minister of Odisha.
Built on a 20-acre campus, Mindtree Kalinga takes young engineers through a 90-day learning program to create a digital workforce for the future. The fully-immersive learning program, is designed for deep learning, collaboration and inquisitiveness. The teaching methodology incorporates a peer-based, experiential learning style inspired by teaching methods of ancient Nalanda, the HIVE model from Harvard University, TEAL model from MIT and experiments at the Khan Academy. Every year, 2,500 Mindtree Minds will be trained here as the core element of their competence building.
Mindtree Kalinga is built on four layers of infrastructure – Physical, Digital, Intellectual and Emotional, to create a convivial and collaborative learning atmosphere. The entire center is "Internet of Things" enabled, equipped with advanced technology to enhance the learning experience of the engineers. It uses digital-age learning concepts, dividing students from diverse ethnicities and varied cultural experiences into cohorts of eight to foster collaboration. Groups work on real projects to solve engineering problems; enabling them to strengthen their sense of innovation while problem solving.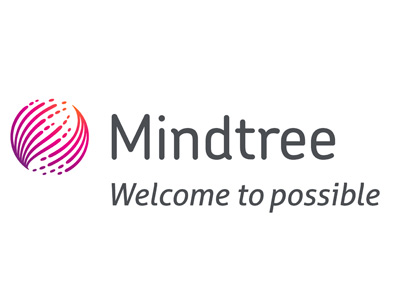 Subroto Bagchi, Chairman, Mindtree, said, "Mindtree Kalinga will enable us to shape the minds of our future workforce by reviving curiosity, igniting courage and fostering responsibility. Today's youth are digital-natives who need a more immersive, peer-based learning experience to create meaningful solutions that positively impact the world around them. With this program, our aim is help today's tech-savvy workforce to meaningfully use technology with an engineering, business and social mindset."
Apart from the Global Learning Center, Mindtree Kalinga will be a Center of Excellence for the Insurance Domain. It will provide specialized and innovative solutions to digitally transform Mindtree's global insurance industry clients. Mindtree Kalinga, with an investment of $20 million in the construction of its first phase, is designed to reflect a blend of the digital future of man with ancient Odishan architecture at the core. It is landscaped with local flora comprising of endangered species. The smart campus uses digital technologies effectively for efficient consumption of resources through sensors that span all areas. Unique construction methods have been used to make it an inspiring example of sustainability.
Magic Bricks– The campus has been built using one million bricks created from the earth dug out of the ground when excavating the site. The bricks were made without using fire, ash and additional water.
Eternal Pond – The entire construction has been done with overflow rainwater. Rainwater is harvested in to a 14.7 million liter pond. Going forward, the Eternal Pond will make the campus largely water-neutral.
Passive Cooling Systems – The living space on the campus is fitted with a passive cooling system which provides a constant flow of refreshing air in the building, avoiding the need for air conditioners.
Midday Meals for School Children – Mindtree Kalinga's kitchen is run by the Akshay Patra Foundation. Every meal that a Mindtree Mind eats here, generates a surplus that contributes to midday meals for the children studying in the government schools of Odisha. This sum will be matched with a contribution from the Mindtree Foundation and by Mindtree Founders to help distribute 5 million meals among school children every year.
The Sun Dial – This is a 1600 square feet image in tile, meant to be a tribute to the Konark Temple in Odisha. It was created by a group of inmates from the Missionaries of Charity's leprosy rehabilitation center in Janla, Odisha.