With progress in technology, you can now enjoy the fruits of converting files in different formats and that too in seconds without any significant loss of quality. Thanks to Movavi, the most regarded video converter for Windows. Now, if you are looking forward to converting VOB to MP4, check out the discussion below.
Convert VOB to MP4- How Movavi Can Help?
You are just a click away from converting VOB files to MP4 with Movavi. You must have DVD videos on your PC and so you can use VOB, an exclusive file format for storing DVD videos.
What are VOB Files?
VOB files comprise of several audio and video streams along with DVD menus and subtitles. Indeed, you will find a number of PC-based players that are capable of playing VOB files. However, the bad news is that many mobile devices do not support VOB files and so in that case you need a converter. Movavi Video Converter is the right one for you that can convert VOB to MP4, MPEG, MKV, AVI, MKV and so on. Movavi is considered for its SuperSpeed technology that is capable of speeding up the conversion process up to 81 times. This means you will have your files converted in any given format without any noticeable loss of memory. Check out the following processes as to how you can convert VOB to MP4 through a few simple procedures.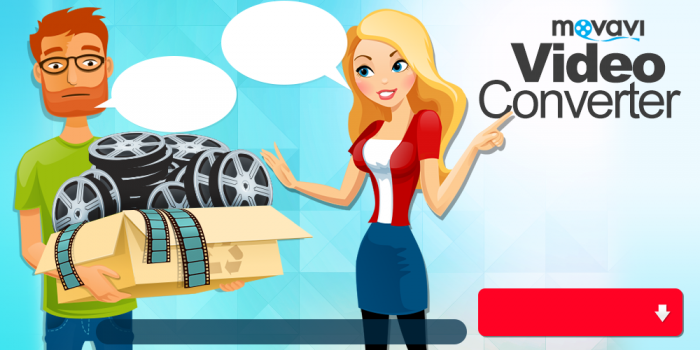 Simple Steps of Conversion
First, you have to download the Movavi Video Converter for VOB for Windows. Once, downloaded, install it and then follow the Installation Wizard instructions.
Your next step is to put the DVD that you wish to convert in the DVD drive. Then, open the Movavi Video Converter. Once it gets opened click on 'Add Video' and select the preferable DVD video files.
Select the 'convert to 'from the list and click on it. Once it gets opened, click on 'Video and Audio formats'. You will get to choose the desirable video format from the list. Once done, select the device where you will prefer to play the output video file. In that case, click on 'Devices' and also select the appropriate preset for your electronic device.
This is the most inevitable step, where you follow the conversion process of changing formats of files. Hence, if you want to convert MOV to Mp4, then click on 'Browse' and select the folder where you will want to save all the converted files. Now to convert VOB to MP4, click on 'Convert' button. On completion of the conversion process, the folder having the converted file will get opened automatically.
Suppose you want to have a great evening with friends and soe movie watching time on the DVD player. In that case, you will want to convert the video file to VOB for which you have to download the Movavi Video Suite. Marked for its incredible features, this software program helps you to create Video DVDs in any preferable format. Thus, conversion is just a click away. To Convert VOB to MP4 or to other file formats, Movavi is the key solution.