Ziox Unveils The Z6 & Z7 At Rs.2043/- Each, With SOS Feature & Multi Language Support
Wireless FM | Made in India | Dual SIM
Ziox, under its mobiles business division- one of the fastest growing brands in the mobiles category, unveiled the Z6 & the Z7 devices which pack a bigger punch than ever before with seamless entertainment & stunning design, power packed all-in-one. With features such as SOS, Massive Battery, Bluetooth, regional language support and more- the phone guarantees to leave users spellbound with its features at the best prices.
Harnessing the full potential of the feature phone, Z6 comes with an SOS feature, which also addresses the need of today's generation- a dedicated mechanism to trigger calls and SMS to predefined contacts,whereas Z7 is one of the first handset in a feature phone to support local languages to enable all Indians to use Mobile phones with vernacular languages.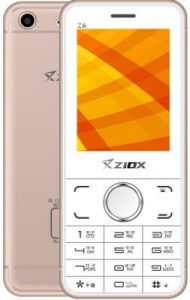 Featuring a classy texture finish, sleek and slim looks, both Dual SIM feature phones are designed to fit well within your palm and can slip easily in your pocket. The 2.4 inch wide displays, amplifies multimedia experience for great readability and wider viewing angles. The multi-format support one can also support varied media formats and is expandable up to 16 GB. To back it all the heavy duty 1450 mAh battery on both the devices give you longer hours to work & play at your comfort.
Commenting on the launch, Deepak Kabu, Chief Executive Officer at Ziox Mobiles says, "Both of these devices provide superior value to consumers based on its features, intuitive performance and design. The whole team at Ziox aims to bring the best to our consumers at optimum prices and the newest additions, resonate the brand philosophy of being function driven devices without any let-down on quality parameters."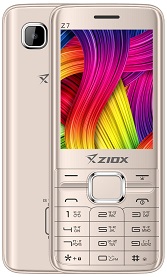 Both the devices also support Wireless FM, Auto Call recording & Digital Camera, amongst other features, that add an extra charm to your wow moments. Other prominent features include several preinstalled applications like Mobile Tracker, Torch etc. to fulfil all possible entertainment needs. In terms of connectivity, it has GPRS, Internet & Bluetooth that allows you to make the most of your phone.
With a 12 months warranty, a must have in its category, the phone is already available with leading retail stores in India.
The Z6 is available in four colour options of Gold-Black, Black-Gold, White-Gold & Black-Silver, while the Z7 is available in Black, Grey & Gold.