Vu Takes The Lead In Affordable Ultra Hd Tvs With The Launch Of Its New Range In The India Market
Brings the top models showcased at CES 2016 Vegas in association with Flipkart
Mumbai, January 28, 2016: -Vu Technologies, the California-based luxury television company, has taken the lead over Sony, Samsung and LG in the competitive Ultra HD 4K segment by launching models from 40" to 65" at affordable prices, thus making 4K technology accessible to SEC A and SEC B customers. The brand announces the launch of seven new smart TV models in India in association with Flipkart. With this launch, the popular television brand brings to India the products showcased this year at CES 2016 Vegas. The devices' pricing ranges from Rs 20,000 for Play smart models to Rs 37,000 for the Iconium smart models. In addition, the four smart 4K models under the Iconium series are Netflix enabled with an in-built app and a dedicated Netflix and YouTube button on the remote to offer compelling in-house entertainment.
The famous Iconium series will see the addition of five models – 65? 4K Smart, 55? 4K Smart, 50? 4K Smart, 43? 4K smart, 40? 4K smart – offering high definition Ultra HD, digital dBX, smart features and social media connectivity.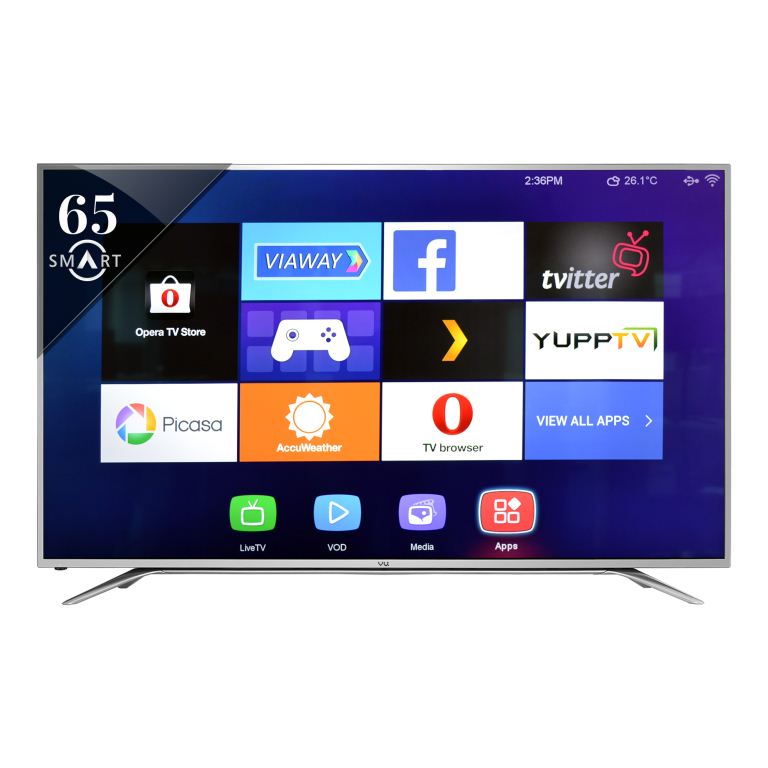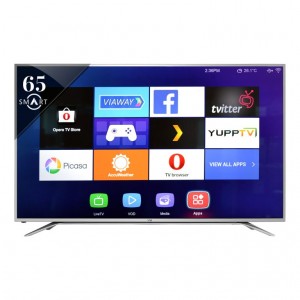 Furthermore, Devita Saraf, who is also the CEO for the brand in India, has taken the lead to be the brand ambassador for Vu Televisions to enable customers to interact with the brand and build trust amongst its consumers, which is integral in the Consumer Durable industry.
Elaborating further on the launch, Ms. Devita commented, "Our partnership with Flipkart helps us optimize the e-commerce platform to tap the Indian shopper's propensity to buy products online. It has given an immense boost to the distribution, customer service and affordability of Vu TVs. We are confident of maximizing our sales for these premium models going by the success achieved in the past."
Adding to the reasons for its continued association with the brand Mr Amit Bansal- ?Business Unit Head – Flipkart, commented, "This exclusive launch of the latest Vu models on Flipkart greatly strengthens our partnership. Vu Luxury Televisions has been the undisputed leader in the 4K and smart television category and has witnessed 150% growth last year for its range on our platform. It is also in alignment with our objective of offering our patrons the best designs and highest level of technology at highly competitive pricing. We will be looking to augment this upcoming brand's market share to 10% using our online clout in line with the aspirational demand of our customers across the country."
Following the Iconium series is the Play series, which has models like 32" smart & 48" smart with ripple-free picture as a result of the in-built ADS panel technology & Android 4.4 OS, making social connectivity and browsing a natural part of the television experience.
Vu is now an entertainment appliance brand with integrations from Netflix, Youtube, Gesture gaming and launching Apple and other apps on its TV platform. It has witnessed CAGR of 170% with 200000 TVs sold this year and is set to double the volume to 400000 TVs by next year.
Vu owes this growth to enhancing product quality and adding more features to its customer service such as Whatsapp-based service, Smart TV hotline, expert chat and more.
The entire range is exclusively available to customers on Flipkart.
Listed below are the product details with their MRP:
SIZE/MODEL
TYPE
MRP
24" – 24E6545
Full HD
11500
32" – 32K160M Rev-D
HD Ready
16000
32" – 32D6545
Full HD
20000
32" – LED32S7545
HD SMART
21000
40" – 40D6575
Full HD
25000
43" – LED43D6535
Full HD
28500
48" – 49D6545
Full HD SMART
46000
50" – LED50K160GP
Full HD
40000
55" – LED55K160GAU
Full HD
50000
4K ULTRA HD MODELS
40" – LED40K16 UHD
4K Ultra HD SMART
40000
43" – 43S6535
4K Ultra HD SMART
46000
50" – LEDN50K310X3D
4K Ultra HD SMART
56000
55" – LTDN55XT780XWAU3D
4K Ultra HD SMART
70000
65" – LTDN65XT780XWAU3D
4K Ultra HD SMART
120000