Total War: Warhammer Available for Pre-Order at GamesTheShop!
Brings to life a world of legendary heroes, towering monsters, flying creatures, storms of magical power and regiments of nightmarish warriors.
e-xpress Interactive Software Pvt Ltd, the leading major in the distribution of games software in India has announced that Total War: Warhammer will be available for pre-order, at all the leading offline and online retailers in India. The game is releasing on 7th June 2016 on Windows PC and is available for pre-order for Rs. 2,499/-
This game is now available for Pre-order at GamesTheShop: http://bit.ly/TWHammeratGTS
The upcoming Total War: Warhammer is a turn-based strategy developed by Creative Assemble and published by Sega. The game contains an element that introduces a fantasy setting as well as characters from the Warhammer universe. These characters, which include monsters, warriors, and heroes, can be controlled by the players.
A fantasy strategy game of legendary proportions, Total War: Warhammer combines an addictive turn-based campaign of epic empire-building with explosive, colossal, real-time battles, all set in the vivid and incredible world of Warhammer Fantasy Battles. It also commands four wholly different races: the Empire, the Dwarfs, the Vampire Counts and the Greenskins, each with their own unique characters, battlefield units and play style.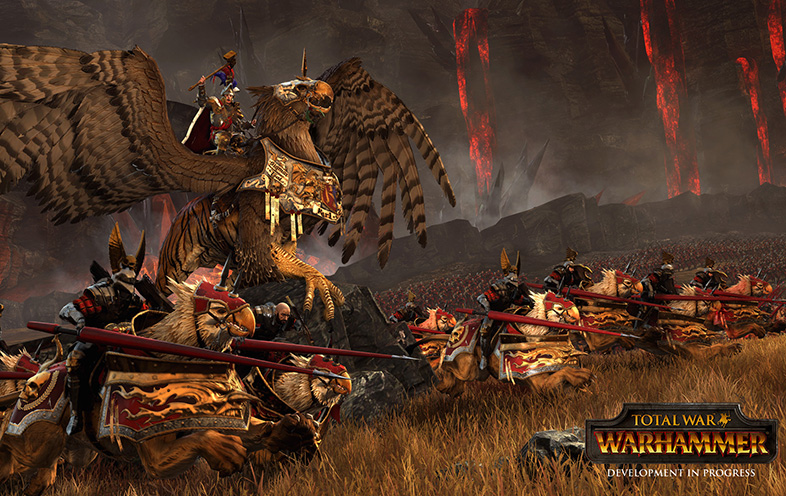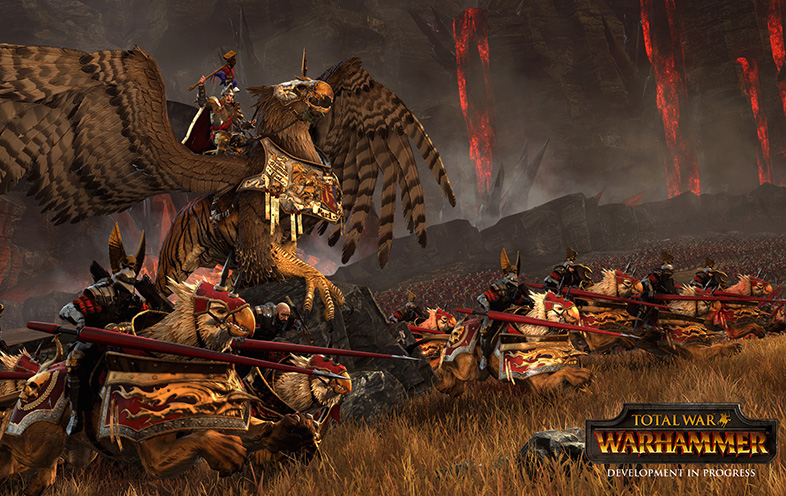 Players can also lead their forces to war as one of eight Legendary Lords from the Warhammer Fantasy Battles World, arming them with fabled weapons, armour and deadly battle magic; hard-won in individual quest chains. For the first time in a Total War game, players will harness storms of magical power to aid themselves in battle and take to the skies with flying creatures, from ferocious dragons and wyverns to gigantic griffons.