Texas Instruments India Hosts Its 19th Technical Conference At Its Bangalore Campus
Bengaluru, February 26, 2016: 'Exploring New Territories' was the theme for Texas Instruments India Technical Conference (TIITC) in its 19th edition. Open to all TI employees, TIITC is an annual event that serves as a platform for the engineering community at TI to come together and exchange best practices in innovation, execution as well as research and methodology at a global level across various technologies.
Stalwarts from the industry are invited to share their perspectives with employees and this year Rahul Narayan, Co- Founder & Tech Lead, Team Indus and Prof. Anurag Kumar, Director, IISC were the key note speakers at this two day event held on February 24 & 25 at the TI Bangalore campus.
In Rahul's inspiring keynote about Team Indus' journey, a team with its core values Aspire. Believe. Create, he said, "Team Indus' participation in the Google Lunar Prize is India's most undaunting startup journey by a team formed five years back. We say this is an audacious project because the problem we are trying to solve here is not something any startup would pick up. The question 'Why Not?' has held us together since the beginning as a small team despite challenges. The fact that I have lived by the example of 'Stop fearing fear, failure and success', has helped me and the team come this far."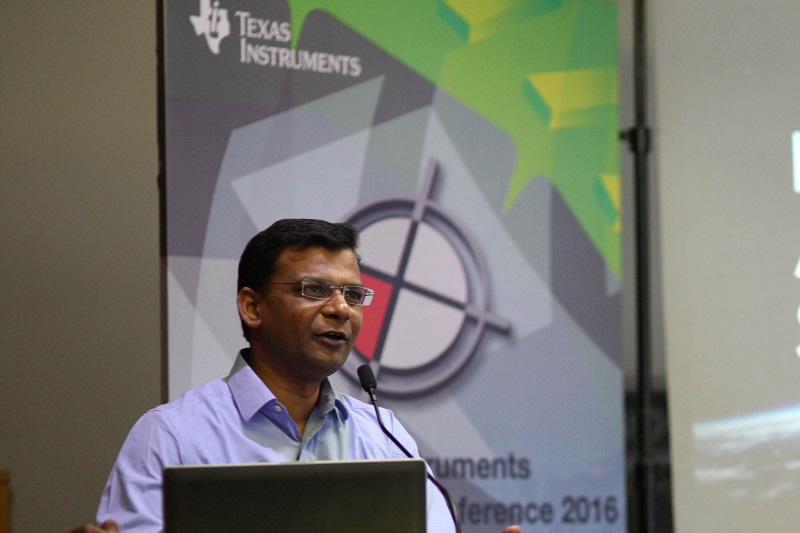 Prof. Anurag Kumar, Director, Indian Institute of Science (IISC) spoke about how IoT (Internet of Things) has evolved over the years and the diverse viewpoints people share around IoT. He said, "IoT offers unparalleled capabilities across the spectrum, be it energy and environment management or aiding geriatric population. My focus from the perspective of communications networks is essentially around what IoT is in relation to CPS (Cyber Physical System) and how this leads to controlling wireless networks across varied segments of the environment and industry."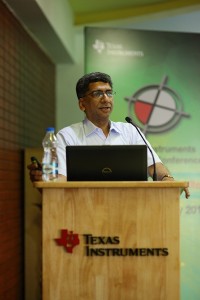 Speaking on this occasion Santhosh Kumar, Managing Director, Texas Instruments India said, "Innovation is integral to everything we do at Texas Instruments. TIITC is a platform where we encourage engineers at TI to come together and pursue excellence by addressing key aspects of innovation – resolving problems, taking bold decisions and challenging the impossible – that also cut across nearly every function at TI."